Gemma Jamieson woke up from a seizure to be told she'd given birth to a 1lb baby
For most mothers, giving birth is one of the most memorable moments of their lives, to be cherished for years to come.
But Gemma Jamieson, proud mum to 16-month-old Tyler, missed out on this precious moment. As she was in labour, she suffered a life-threatening seizure and spent the first three days of her little boy's life unconscious.
"It's still strange to look at Tyler and not remember how he came into the world," says Gemma, 23, from Hull. "All the mums I know have 'war stories' of giving birth. I know mine had plenty of drama too, it's just that I wasn't aware of any of it!"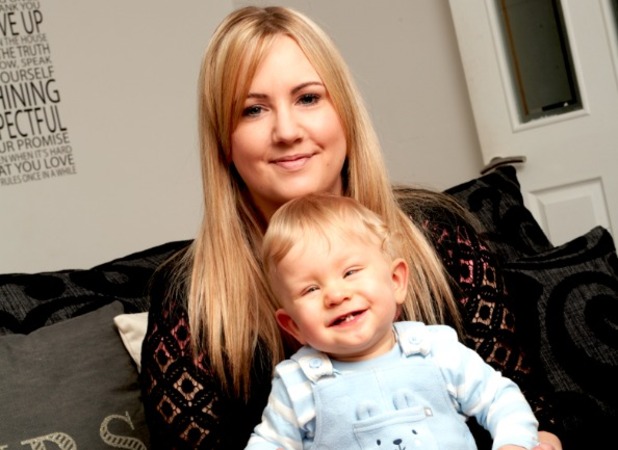 Gemma and her husband Dale, 24, were excited when they discovered she was 13 weeks pregnant in April 2013.
"I had none of the symptoms associated with pregnancy. I wasn't tired or sick – I felt great," she explains.
But she was only 24 weeks pregnant when things took a turn for the worse.
"We were at a festival with friends, when my shoulder began twitching uncontrollably. I showed Dale as I thought it was funny."
Suddenly, Gemma collapsed and suffered a huge fit. She turned blue, began foaming at the mouth and was choking on her tongue. Electrician Dale did CPR to save Gemma's life and she was rushed to hospital by ambulance.
Doctors told the petrified couple that they needed to act quickly to deliver the baby. But Gemma was adamant her baby was staying put: "I didn't understand. I only had a tiny bump – how could my baby be born so early? I was angry and arguing with the doctors."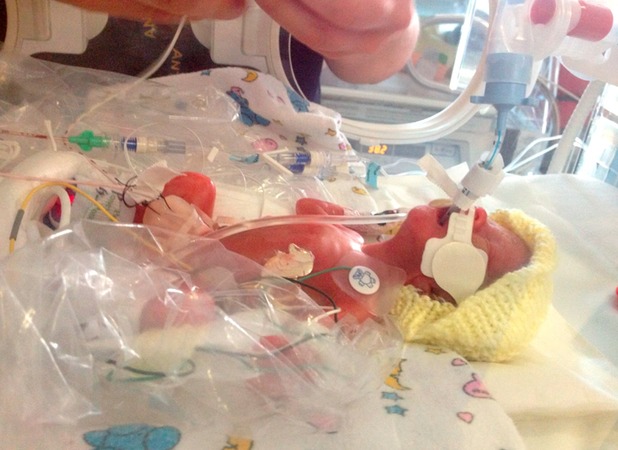 In the midst of her protests, Gemma suffered yet another seizure. She was rushed to theatre and lay unconscious as their tiny son, Tyler, was born by Caesarean section weighing just 1lb. His lungs were underdeveloped and he was unable to breathe on his own.
Medics told Dale the chances of Tyler surviving were slim and Gemma was suffering from life-threatening pre-eclampsia. For three days, the new dad split his time between the special care baby unit and the intensive care unit, praying his wife and son would pull through.
Finally, Gemma opened her eyes. She says: "I didn't know where I was or what was happening. I was shown a picture of a baby and Dale said he was ours, but I had no memory of giving birth, no clue that my baby was fighting for his life somewhere.
"Knowing I'd missed his birth, that so many people had seen him before me, was awful. I wanted to go to him right away."
But it was seven days before Gemma was well enough to see her newborn.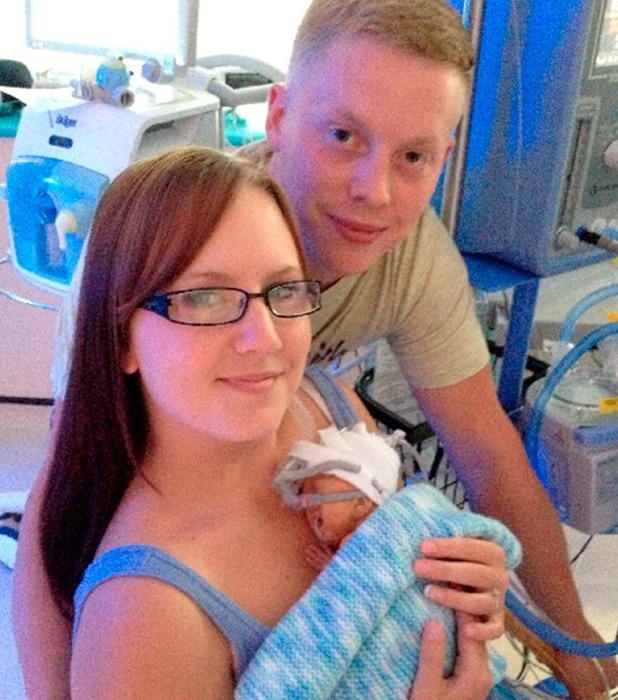 "We walked into a room with 17 cots and I had to ask Dale which one was our son. That broke my heart. But as soon as I saw Tyler I fell in love.
"We were told so many times that he might not make it, but he proved everyone wrong. When we took him home on 28 November last year, he weighed 6lb and was still hooked up to an oxygen machine."
One week before his first birthday, Tyler came off the oxygen for good.
Gemma says: "He still wears clothes for 3-6 months and he's just starting to crawl.
"I may have missed out on Tyler coming into the world but we've made so many precious memories already and there's a lifetime more to come."
By Kristina Beanland