When you're having fun at the office Christmas party, the last thing you think about is how you're getting home, which probably explains why one in ten Brits missed their last train last year.
And the main reason? Well 49 per cent said they were enjoying themselves too much to think about making it to the train station.
Having one pint too many was also to blame, as 39 per cent revealed they were just too drunk to make it.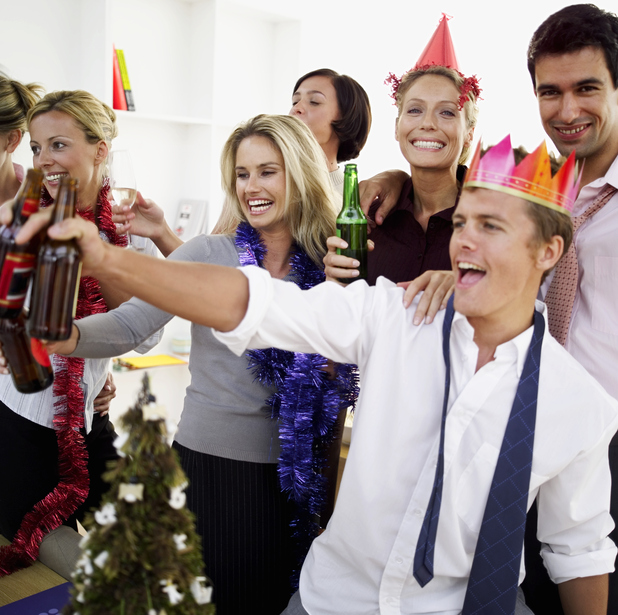 What's more, missing the train resulted in workers getting themselves in all sorts of trouble. Getting back late meant one in ten were locked out of their house, while six per cent were even forced to sleep outside in the freezing cold!
But even those who made the last train still faced problems. The survey of 2,000 adults, which was carried out by thetrainline.com, found that 42 per cent ended up missing their stop by falling asleep!
As a result, 41 per cent ended up right at the end of the line and 34 per cent woke up back where they started. By that point, all you'd want is to be snuggled up in bed!
And although others managed to stay awake, they still missed their stop because they were just too tipsy to even realise they had to get off the train. Oh dear.
Learning their lesson, a third of those quizzed revealed they'll be swapping booze for soft drinks at this year's celebrations. But 39 per cent have gone one further and decided not to even attend the party because they don't trust themselves!
Iain Hildreth, Marketing Director at thetrainline.com said: "Christmas is all about having fun, so it's a good idea to plan ahead to make the most of your office party without the additional expense of finding an alternative route home."
Reveal is now on Google Plus! Join us here for the latest pictures, fashion and celebrity news!