All of the girls in the Reveal office love a bit of retail therapy but we didn't realise just how far we were willing to go for our shopping habit!
A new survey has shown that every year, a woman will walk 71 miles while shopping - that's nearly three marathons!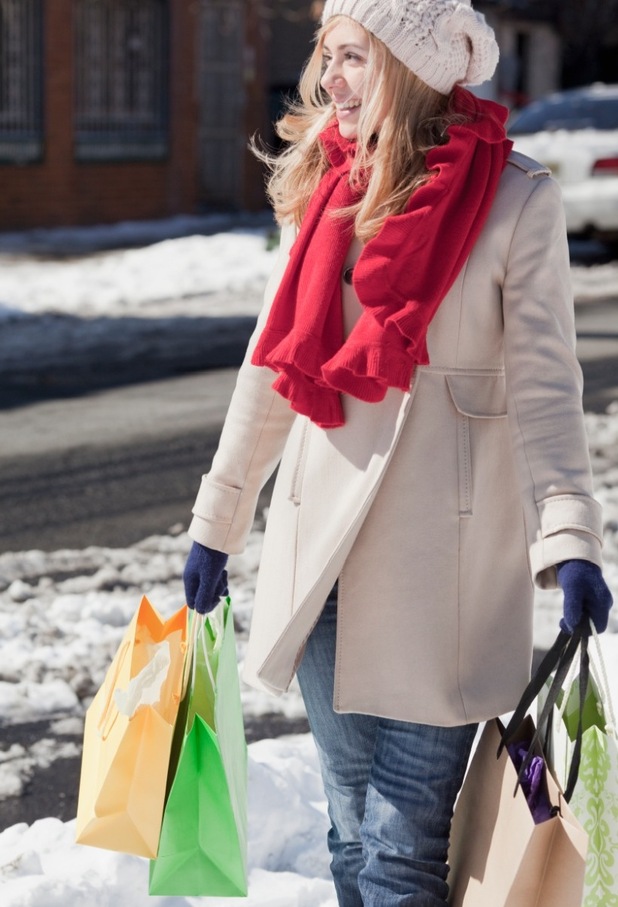 We'll also try on 108 items of clothing, make 144 purchases and spend £2,400. Phew! It makes us tired just thinking about it.
The study of 2,000 ladies was carried out by WaterAid's Wahoo to celebrate their new gifting page and, it further discovered, that we go on three shopping trips every month, which will each last approximately two hours and 17 minutes.
We also visit on average six shops on each trip and spend nine hours and 17 minutes in queues every year.
But it's not all easy. Us girls will suffer 72 pushes or shoves during our shopping sprees too. Talk about getting the claws out!
And unsurprisingly, at Christmas we face an extra three shopping trips, walk another six miles and spend £271.
A spokesperson for WaterAid's Wahoo said "For some women, shopping is a hobby. But not everyone feels this way and there are some who can think of nothing worse than walking miles around their local shopping centre, wrestling with the crowds.
"It becomes less appealing when you aren't even searching for treats for yourself, but having to search high and low for that perfect present for someone else."
Reveal is now on Google Plus! Join us here for the latest pictures, fashion and celebrity news!