Sally Stone dropped six dress sizes with a unique way to stay motivated
While some women may have trouble sticking to a weight-loss plan, Sally Stone knew there was no way she could ditch her diet. On a whim, she'd signed up to a sexy photoshoot and would be captured wearing only her underwear.
After years of trying to dodge having her photo taken, she knew she had to get rid of her excess pounds to be confident in front of the camera.
"A friend had encouraged me to book it," says the glamorous carpenter from Crediton in Devon. "I'd never have dreamt of doing something like that myself. But it turned out to be the best thing I could have done. The thought of getting practically naked in front of a stranger kept me motivated."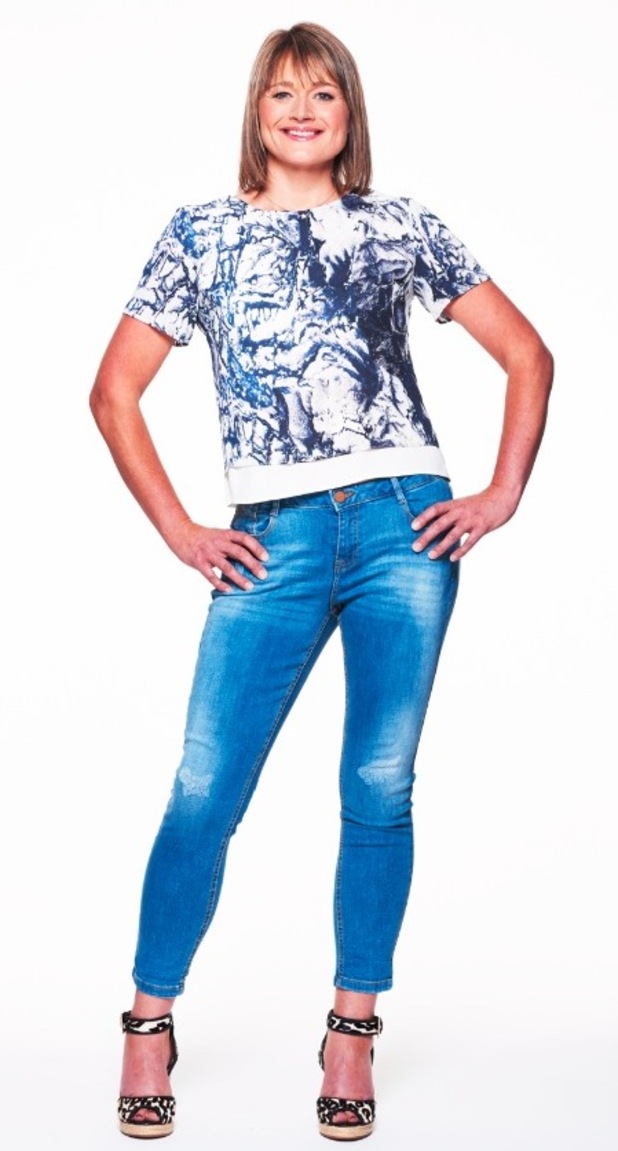 A self-confessed yo-yo dieter, Sally, now aged 41, had struggled with her weight her whole life. "I was a chubby child, then I slimmed down a bit. But I put the weight back on in my early teens," she explains.
"By my late teens, I'd got down to a size 12, and when I was 25, I was even wearing a size 10. But after turning 30, I became lazy, food-wise and exercise-wise.
"By the time I married my husband in 2005, I was a size 16, and when I gave birth to our son Luke a year later, I weighed 17st and was a size 22. Totally focused on my newborn, I couldn't seem to lose the weight."
Sally's bad eating habits meant that she skipped breakfast and tucked into a pasty for a mid-morning snack instead. Sandwiches and crisps followed for lunch and she often indulged in a takeaway for dinner.
"I wasn't happy with my size but whenever I felt down, I'd turn to food for comfort, so I got even bigger. It was a vicious circle.
'I loved Chinese food and kebabs but chocolate was my favourite. I'd have a Yorkie during the day, then more after dinner. And there was no chance of me just having a couple of squares – once it was open, I had no willpower."
But in November 2012, Sally was given a shocking wake-up call. She was building a child's play cottage with her colleague Alex, when she suddenly suffered a splitting pain above her eye and felt nauseous. Everything turned black and she couldn't speak properly.
"It was terrifying. I wanted to shout out to Alex for help but I couldn't even remember his name. Luckily, he heard me banging about and came to see what was wrong."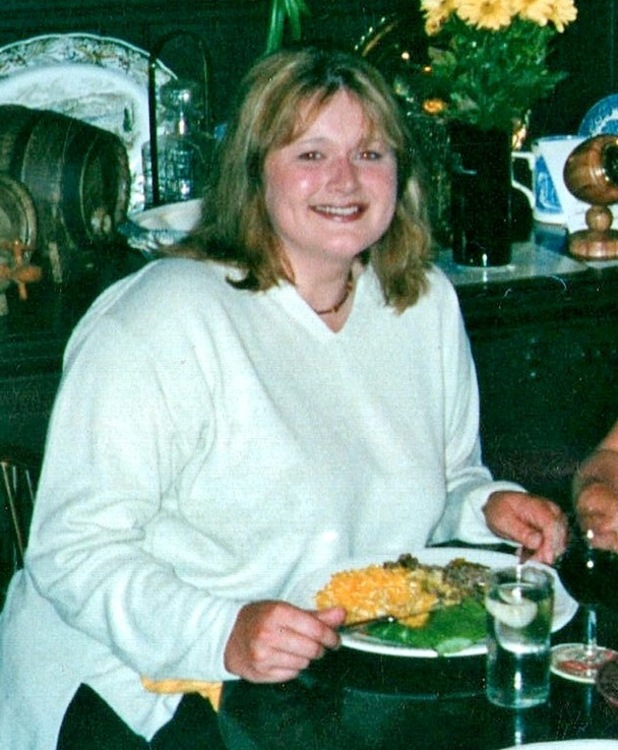 At the hospital, doctors initially believed she'd had a stroke. But tests confirmed it wasn't that and she was discharged – after a strict talking-to.
"They said that I was clinically obese and next time, it could be much more serious. I was frightened – and felt so guilty. I knew I'd brought it on myself and that I had do something about it. I had a little boy to think about."
So in January 2013, she joined her local Slimming World club, where she discovered she weighed 18st 7lb. Unable to believe she'd got so big, she examined the plan and made some drastic changes to her diet.
She started having fruit and yogurt for breakfast, soup or a salad for lunch and, ditching her favourite fast food and chocolate, she tucked into a homemade cottage pie or spaghetti bolognese for dinner: "I could eat as much as I liked so I was still full but now it was with healthy food, not fatty things filled with sugar and salt."
In her first week, she lost five pounds and within five months, she'd lost three stone. "It was amazing," Sally remembers. "I looked – and felt – so different. Some friends even walked straight past me in the street because they didn't recognise me."
After a year on the plan, Sally still had a stone-and-a-half to lose – but was worried about getting rid of her last few stubborn pounds. 'It was then a friend brought up the idea of a boudoir photoshoot. Her daughter had recently had one done and said that I should book one too, to help me stick to the diet for the last few weeks and to celebrate my new body.
"Automatically, I said no. But the more I thought about it, the more it seemed like a good idea. I'd broken up with my husband in November 2013 and, as a newly single mum, I hadn't felt sexy in a long time. Maybe it was time to change that."
So Sally booked the seductive shoot for June this year and, newly determined, managed to get down to her target of 10st 10lb – and, at 5ft 8in, she was a trim size 10 by March.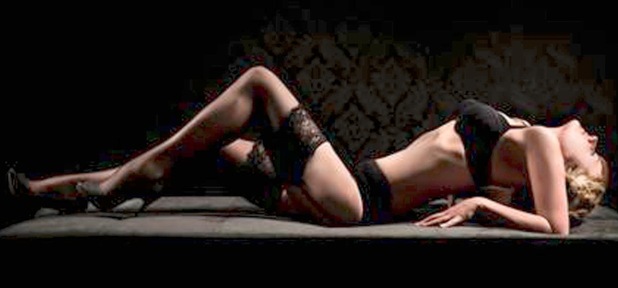 "I bought some new black underwear, complete with a basque and stockings, but when I walked into the Kensa Boudoir Photography studio, I felt sick with nerves.
"Even with my new body, the thought of stripping off in front of strangers was terrifying.
"But the photographer gave me a glass of wine as I got my make-up done and my friend, who'd come along with me, was very encouraging. Before long, I'd loosened up and was laughing as I struck the poses they suggested."
And the finished photos were amazing. When Sally first saw them, she couldn't believe the lady stretched out seductively was her and even asked the photographer if he'd airbrushed her. But he hadn't – it was all her.
"Now I keep the picture in my bedroom to celebrate my hard work and as a reminder to never slip back into my old, bad ways."
by Lucy Laing and Sarah Whiteley
Reveal is now on Google Plus! Join us here for the latest pictures, fashion and celebrity news!