Despite suffering from cerebral palsy, Felicity Williams is coming on in leaps and bounds – all because she copies her twin sister, Tiffany!
With their blonde locks and cheeky smiles, four-year-old twins Felicity and Tiffany Williams are never far apart.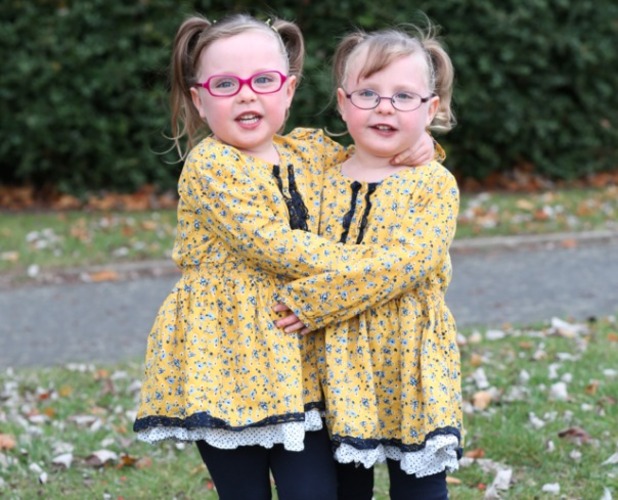 But when the pair were born three months prematurely in February 2010, Felicity's future was less than certain after she was diagnosed with cerebral palsy – a condition that affects mobility and communication.
Remarkably, Felicity has grown into a creative, inquisitive child, who loves dancing, reading and going to school – and it's all thanks to copying her twin sister.
Parents Hayley and Gary, both 28, have watched in disbelief as, by mimicking her sister, Felicity has hit milestones medics had warned might never be possible.
"I'm so proud of our girls," says Hayley, from the West Midlands. "The doctors had no idea how badly Felicity's development would be affected. But thanks to Tiffany, she's learnt to imitate her movements and speech, to walk, talk and play. Their bond is absolutely amazing."
Far from being daunted by the prospect of two babies, Hayley had been delighted when she discovered she was expecting twin girls. And her pregnancy went smoothly until, at 30 weeks, her waters broke. Despite the doctors' best efforts, the girls were born 10 weeks early. Felicity weighed 3lb and Tiffany followed seven minutes later at only an ounce lighter, 2lb 15oz.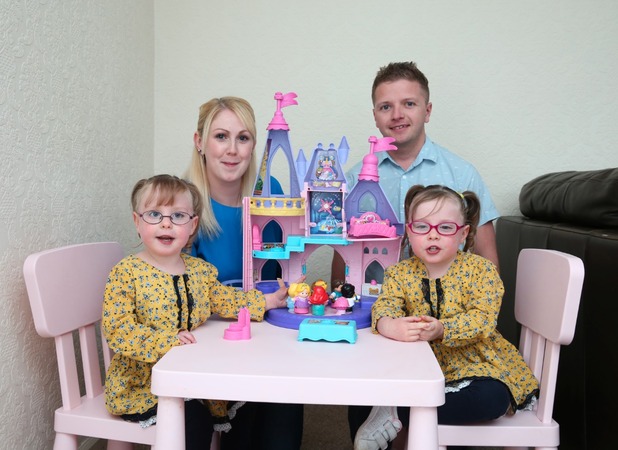 "It was surreal," Hayley remembers. "I'd imagined cuddling a baby in each arm but I wasn't even allowed to hold them. They had to be put on ventilators straight away."
Over the next few days, the babies learnt how to breathe on their own. Tiffany's condition stabilised, but Felicity contracted a life-threatening bowel disease, neonatal necrotising enterocolitis, which quickly spreads to other organs.
"It was heartbreaking. We were told Felicity needed life-saving surgery to remove the part of her bowel that had died. There was a strong possibility she might not make it. I couldn't bear the thought of losing her, not just for me but for Tiffany too. They were twins, they were meant to come as a pair."
Felicity pulled through the operation but it wasn't all good news: "A brain scan showed dark spots on her white brain matter. The doctors explained she'd developed periventricular leukomalacia (PVL) – a form of brain damage that can lead to cerebral palsy – possibly caused by the stress of her birth.
"It affects people in different ways and to different degrees," says Hayley. "The doctors said we had to just take it as it came."
Felicity was almost six months old before she was allowed home, 16 weeks after Tiffany had been discharged. "I was terrified they wouldn't be as close after so long apart, but they bonded instantly," says Hayley. "It was just sad to see Felicity so far behind her sister. While she still needed night feeds and couldn't move, Tiffany was rolling over and starting to crawl."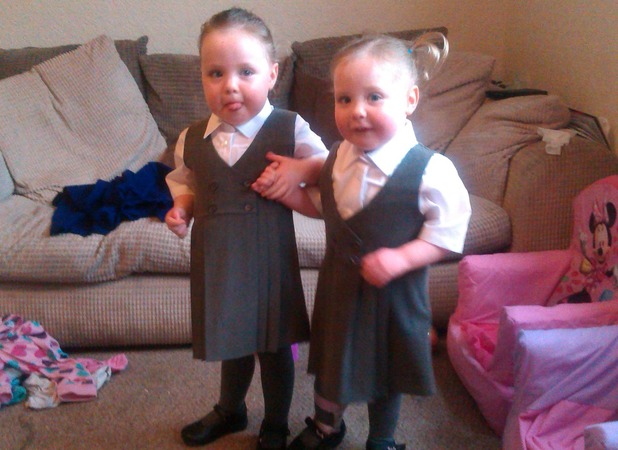 By the time the twins were 18 months old, Tiffany was walking and Felicity could just about stand. As Hayley's worry mounted, something amazing happened.
"A physiotherapist was trying to teach Felicity to walk. But she just wasn't getting it.
"Then suddenly, Tiffany walked over to Felicity and, making sure her sister was watching, took a step away. Immediately, Felicity copied her.
"She only managed three steps but it was more than she'd ever done before."
Since then, she has learnt much more with her sister's guidance. Sitting opposite one another, babbling and chatting, Felicity soon learnt to utter the words Tiffany had already mastered.
And in September, the girls even started school together.
Hayley says: "Now Tiffany is helping Felicity learn to read, too, and overall she's keeping up with the children in her class.
"We still have no idea of what the future holds for Felicity but with Tiffany by her side, we're sure she'll be just fine."
By Kristina Beanland