With huge spider sightings on the rise this year and I'm a Celebrity... back on TV, Reveal's Features Editor Su Karney has decided it's time to face her phobia...
"As far as I'm concerned, there's no such thing as a good spider. Not even a dead one. Those eight-legged beasties are the stuff my nightmares are made of – literally.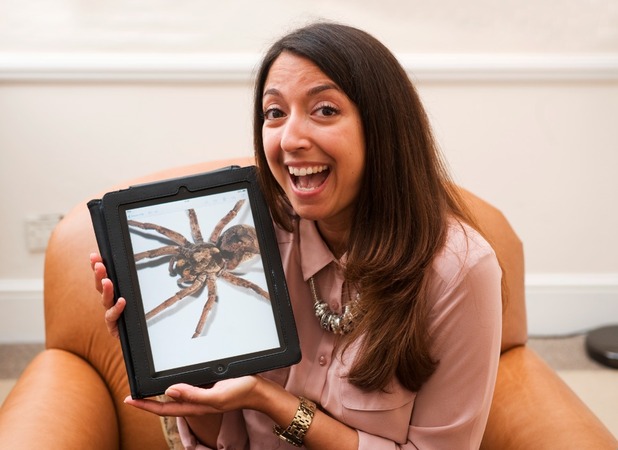 For the past few months a plague of arachnids has been sweeping Britain – people driven from their homes by infestations, killer species lurking in Waitrose bananas – one even hid out in singer Katie Melua's ear for a week. Just pictures of the monsters leave me a wreck.
And now I'm A Celebrity... is back on our screens again, it's enough to send any arachnophobe into meltdown.
Cue a visit to hypnotherapist James Mallinson at
Fix My Mind
, who claims to cure phobias in under two hours. James explains that around five per cent of the UK suffers from a phobia. That's three million people who go gaga at the thought of getting on an aeroplane, seeing blood or being confined to tight spaces.
'A phobia is created – it's not something you're born with,' says James. 'It's an irrational fear that's rooted in your subconscious. Usually, we learn after one experience not to fear something, but for some people that first event's so powerful, it's locked in place.'
James begins by asking me to close my eyes and think of my earliest memory of being scared by spiders. Strangely enough, what I recall is a family day at the beach when I was three. There was a swarm of ladybirds (it could have been flying ants), bazillions of them, and it felt like they were all over me. I was trapped and panicky.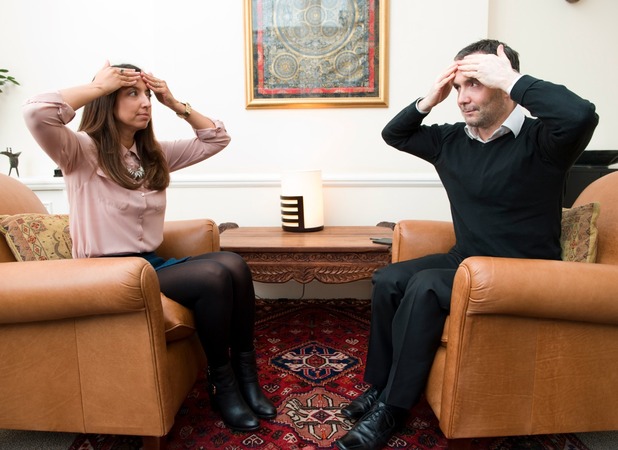 Next, he asks for one of my worst memories, a 10 on the horror scale. That's easy. Moving house earlier this year,
I walked past a mirror and spotted one of my foes on my chest. I was a hysterical mess, shaking, dry-heaving and sobbing. Just talking about it makes me emotional.
James moves on to the Havening Technique. The theory is that, when a phobia's created, it leaves protein deposits on the part of the brain responsible for feeling. By brushing my hands across my forehead while thinking about my best memory, it's possible to release feel-good chemicals and wipe away proteins, thus unlinking the memory from the emotion.
I count slowly forwards, quickly backwards. I look right and left. I tap the side of my hand and repeat that 'I want to be OK, I will be OK'. And all the time, we go back and forth between my favourite memory and the spider ones.
With each recollection of the day on the beach or the spider on my chest, the feelings associated with it grow smaller. And finally, when he asks me to picture it, I can see it. But I can't feel a thing. I'm happy, calm and in control.
'Can I show you something?' asks James, just 40 minutes after we started.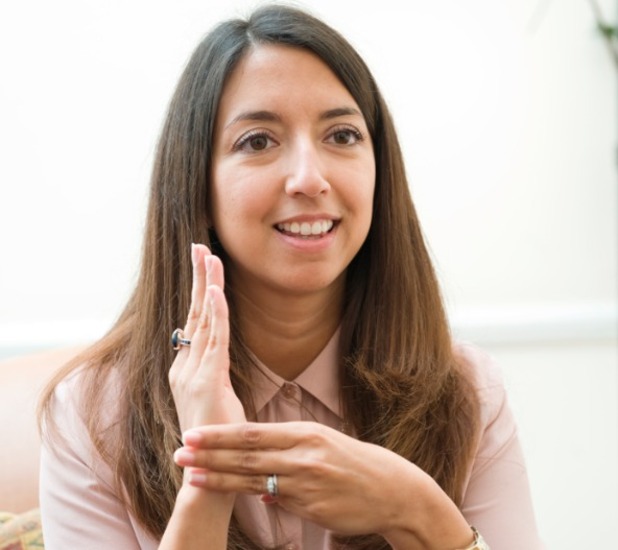 'Sure,' I say automatically. He turns round his iPad and there's a picture of the biggest, fattest spider ever created. James points out I'm actually leaning forward to get a better look. This is a first. He hands it to me. I even touch it and laugh, because it's not threatening. I'm fine!
When James asks me to picture myself in future, I have no fear of spiders. They're not predators and I'm not their prey.
James is a miracle worker. But he's quick to say that I've done the hard work – he just helped me through it. Well, it's the most I've ever achieved by 9.15am on a Friday morning.
It feels as though we've shared a personal journey and while I'm on a high, it's clear that James gets a kick out of this too. 'It's rewarding to see the change in people, a privilege,' he smiles.
Actually James, the privilege was all mine. I may even fancy a stint in the jungle now myself."
For more info, visit fixmymind.co.uk or call 0800 122 3073