Do you have a tattoo that you regret? Well, you're not alone – a whopping 13.5 million Brits have been inked but a huge half of them regret it!
And it seems that getting them young is where the problems lies. The average age to get your first tat in Britain is just 19 years old. But by the time they reached 35, 40 per cent of the people surveyed were no longer happy with their choice.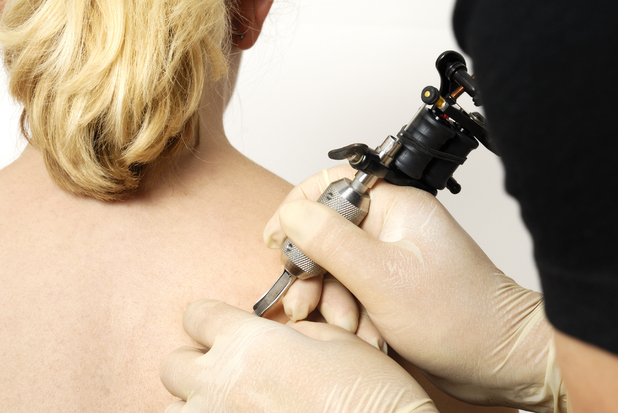 The research, carried out by truTV's
Tattoo Nightmares
, also found that nine per cent of under 25s had at least three tattoos - most of which had their first body art experience before turning 18.
But another reason may be down to be booze, as a further one in ten also admitted to being drunk when getting inked. Oh dear!
People also regret their design choices, with 26 per cent declaring they went off their body art as it had simply "gone out of fashion".
And 15 per cent got their other half's name etched on to their skin, only for them to break up soon after - a fifth of people have even still got their ex inked on them. How awkward!
Us Brits have also got an opinion when it comes to celebs' tat choices, too.
Cheryl Fernandez-Versini's giant rose design
was voted as the worst, while Harry Styles and Mike Tyson also got a big thumbs-down from the public.
But 40 per cent of us love David Beckham's inkings. And Rihanna and Angelina Jolie were voted the female stars with the best tattoos.
A spokesperson for the new show said: "Somewhere between David Beckham's guardian angel and Angelina's coordinates, tattoos have become mainstream cool. But like all new trends, jump on the bandwagon too quickly and what was meant to be a piece of unique self-expression can quickly turn into a bit of a nightmare."
Tattoo Nightmares is on truTV, freeview channel 68, weeknights 8-9pm
Reveal is now on Google Plus! Join us here for the latest pictures, fashion and celebrity news!