Weighing more than 18st, Grace Peacock, 21, dropped half her body weight after her future husband found he couldn't pick her up!
"Even now, I can't believe I'm allowing photographs of me to be published in a national magazine for the world to see. Because, when I was at my heaviest, I dreaded my picture going up on Facebook, and that was only something my friends could view. In fact, I eventually stopped going on nights out altogether to avoid their cameras.
But now I've lost nine stone, I'm more than happy to have my picture splashed anywhere and everywhere – the way I look is a constant reminder of how much I've achieved.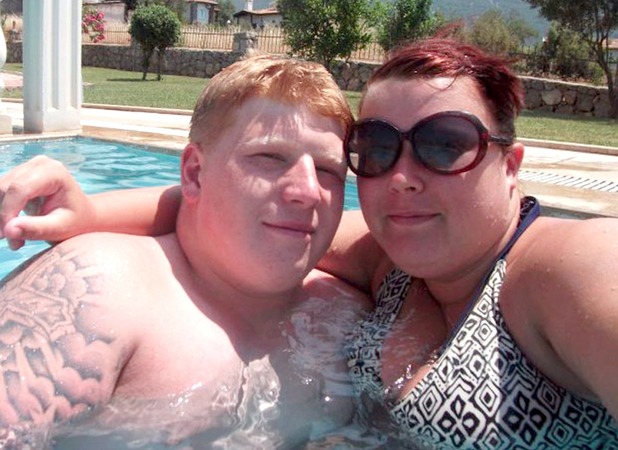 I was big for as long as I can remember. As a child growing up in Barnsley, South Yorkshire, I loved eating and no amount of food seemed to satisfy me. At school, I'd have a hot meal for lunch, eat a sandwich when I came home and then polish off a family-size bag of Doritos after dinner.
By the time I joined secondary school, I was wearing a size 14 and was getting bullied. As all of my friends had their first kiss and started dating, I knew my excess weight would stop boys from looking at me.
'I'll never find anyone, so there's no point even trying,' I told myself, filling up on my favourite fat-laden foods.
But when I was just 14, I was proved wrong. Because a friend of mine introduced me to Dan Newsome, now 23. He was two years older than me and made me laugh hysterically. I thought he was amazing – and he seemed to think the same about me, as we quickly became a couple.
But the happier I became, the more weight I put on. Dan and I would see each other every Friday and Saturday and we'd get takeaways both nights – usually a curry, with extra naan breads and onion bhajis.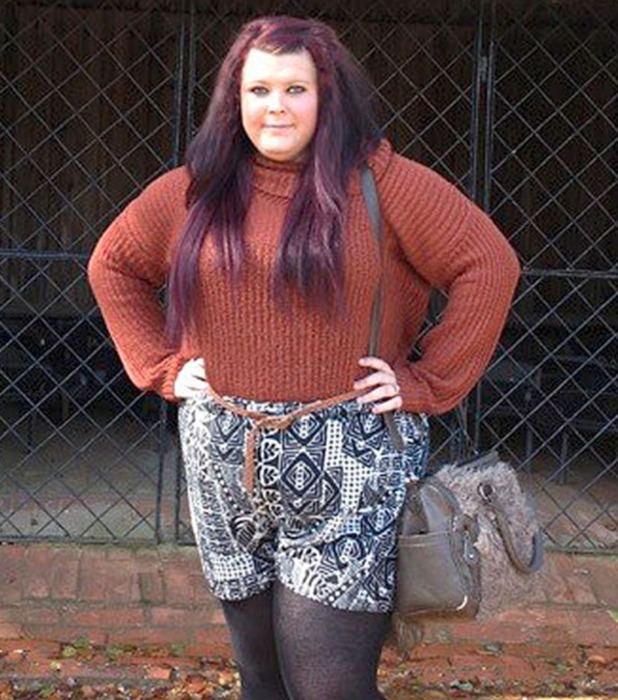 And it probably didn't help that I started to work in a local café then too. They served fry-ups, chips and flapjacks – all of which I could eat for free. Some people might have felt sick surrounded by so much greasy food, but it was my idea of heaven.
By the time I went to college aged 16, I weighed 16st and wore a size 18. Another year of snacking on McDonald's and Subways meant I grew to 17st and a size 20.
Slowly, the extra pounds started to get to me. I opted to stay in with Dan, rather than going on nights out with friends and I hated clothes shopping so much, I'd buy everything online from plus-size websites. But even that became depressing when, as my weight increased, I was forced to send back the size-20 trousers that were too tight.
Luckily, my fuller frame didn't affect the way Dan felt about me and on Christmas Day 2011, he dropped down on one knee and pulled out an engagement ring. I wasn't surprised – we'd talked about getting married before – but I couldn't stop my eyes filling with happy tears as I slipped on the diamond solitaire.
'I'll have to practise carrying you over the threshold,' he grinned and went to pick me up. But as he tried, it was obvious he couldn't. After a few failed attempts, he stood awkwardly and my happiness turned to despair. I couldn't walk down the aisle like this.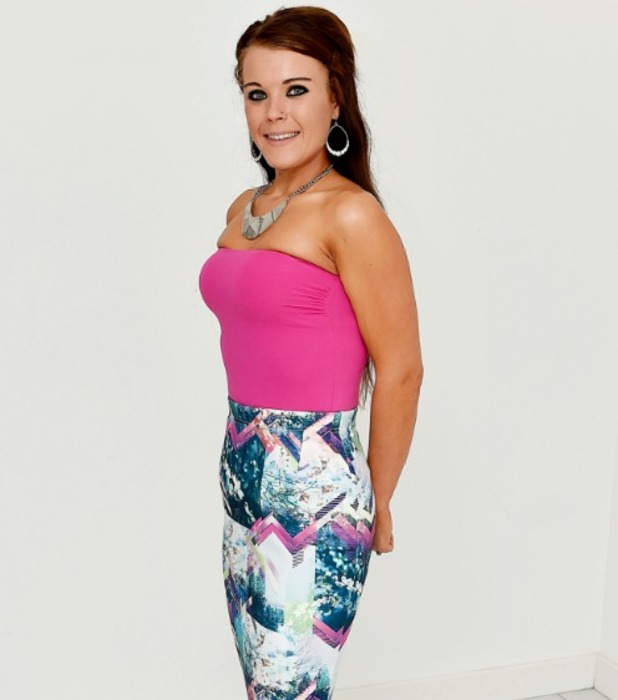 Over the next year, I attempted every diet I'd heard of to try to shift my bulk. I stopped eating chocolate, cut out carbs and even tried just drinking shakes. But nothing worked.
In early 2013, I noticed a friend had slimmed down. 'How did you do that?' I asked, eager to pick up some tips.
But instead of giving me the details of another fad diet, she told me she'd joined Slimming World. Desperate to achieve similar results, I joined with my sister Megan that February.
Getting on the scales, I was 18st 2lb – far from the 16st I'd imagined I was. But instead of being horrified, I made a promise to myself that I'd never see that number on the scales again.
And I kept that promise. Within the first week, I'd lost five pounds, taking me into the 17st bracket, and within three months I'd dropped two stone, down to a size 16.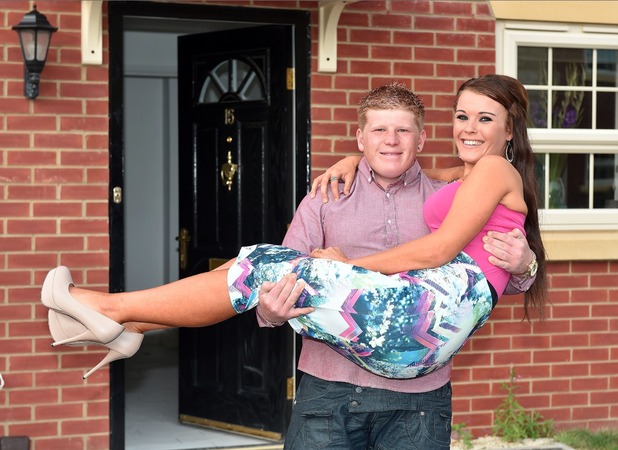 The best thing was, I didn't even feel like I was on a diet. I cut out bread and any snacks apart from fruit but other than that, the rest of my meals were normal. I'd have porridge with fruit for breakfast, a jacket potato with beans for lunch and a homemade chilli or spaghetti Bolognese for dinner. If I did want a chocolate bar, I'd buy a mini one, rather than a king size version.
Today, I weigh 9st 2lb and, at 5ft 7in tall, I'm a size 8. It's taken a lot for me to get used to the new me.
Whenever I pass a mirror, I pause to remember the smiling, confident girl looking back is me.
But losing weight hasn't just affected the way I look. I'm happier, more self-assured and I love going out.
Even though I'm not trying to lose any more weight, I still go to my Slimming World group to help out with the weigh-in and give advice. I really want to help other people feel as good as I do now.
Dan and I are planning on getting married in 2016 and I'm already feeling picture perfect!"
To find your nearest Slimming World group visit slimmingworld.com or call 0844 897 8000
Reveal is now on Google Plus! Join us here for the latest pictures, fashion and celebrity news!