Grace Helbig, US comedienne, actress and star of It's Grace on YouTube, has just released a new book, Grace's Guide: The art of pretending to be a grown-up. The 29-year-old shares her advice on how to cope with the end of a relationship
"I had the best/worst break-up experience when one of the most meaningful relationships of my life was coming to an end and my boyfriend and I mutually agreed that it was time to move on after three years. We decided to spend a weekend in the famous Chelsea Hotel in Manhattan, so we could try to find some closure. We drank and ate and cried and laughed and yelled and sexed and were hungover together. And then it was done. And we hugged and kissed and left each other.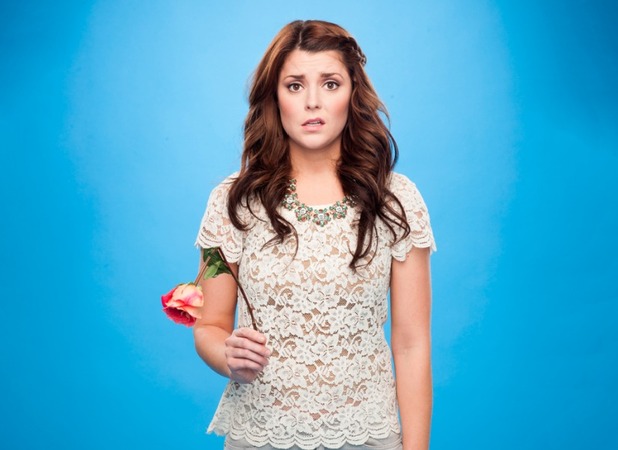 Though we had a good break-up, it didn't change the fact I was devastated. My life became a blur. I was drinking for two – myself and my sadness. I felt pretty numb and barely left my apartment for weeks.
During that time, I got a distinct pleasure out of/released some of my anger watching the revamped version of classic TV show 90210. My roommate and I would yell at the TV about how much we hated it. 'ANNIE LEFT THE PROM HUMILIATED AND INSTANTLY RUNS OVER A HOMELESS MAN WITH HER CAR?! REALLY?!!? WHY IS THERE A HOMELESS MAN CROSSING A DESERTED MOUNTAIN ROAD?!'
I'll never forget the first time I really laughed again. After a night out with my roommate, we stumbled into our local convenience store – the only place still open – desperate for something to eat. It barely had any food besides a weird variety of canned cat food and black beans. My roommate and I looked at each other and screamed, 'BEANS!', like we hadn't eaten in weeks. We were holding hands, jumping up and down celebrating, while the guy at the register tried to understand how we functioned on a daily basis. But it proved the dumbest stuff could bring me joy when I least expected it – I could laugh again.
Over time, I started to feel less depressed and began dating. When I was ready, I found love again with a cool dude.
You may discover that with time, all of those intense emotions and weird/awkward interactions you had are sort of funny. Looking back, the best/worst part of that break-up weekend was when we went to a nearby Whole Foods to buy break-up food and ran into a mutual friend. He asked us what we were doing in that neighbourhood and my soon-to-be ex said, 'Oh, we're breaking up tonight.' Our friend laughed nervously, because he could tell it wasn't a joke.
Getting over a break-up is one of those moments when you wish you could freeze time and wallow in your sadness. If that were somehow possible, all personal and professional commitments would magically disappear. If only.
The only thing that will help you get through a break-up is time. I know, but it really is true. And don't worry - the sadness truly won't last forever. That sounds like a Celine Dion song. Remember when she wore that backward tuxedo? Hey, you didn't do that. Thing are looking up!"
GRACE'S TIPS FOR DEALING WITH HEARTBREAK
SAD
You're going to be sad. Try to fight it – I dare you. LET YOURSELF FEEL SAD. Adele makes a lot of money because her songs have a very relatable sadness.
FRIENDS
You need them. Rely on your friends. This is their moment to shine. Even if you feel like you want to be alone, let them be there.
EAT
Let yourself eat and drink whatever the hell you want. Cut yourself some slack.
Grace's Guide: The art of pretending to be a grown-up (Touchstone, £10.99) by Grace Helbig is out now
Reveal is now on Google Plus! Join us here for the latest pictures, fashion and celebrity news!