They say time is money but how much would you pay for a watch? Well, a very precious timepiece was auctioned off yesterday (11 November) for an eye-watering £15.1million!
The pricy piece originally broke records in 1999 when it sold for £6.5million but it was re-auctioned in Geneva yesterday for over double the price.
It was originally predicted to sell for £10million but the interest in it was so high that the price kept increasing.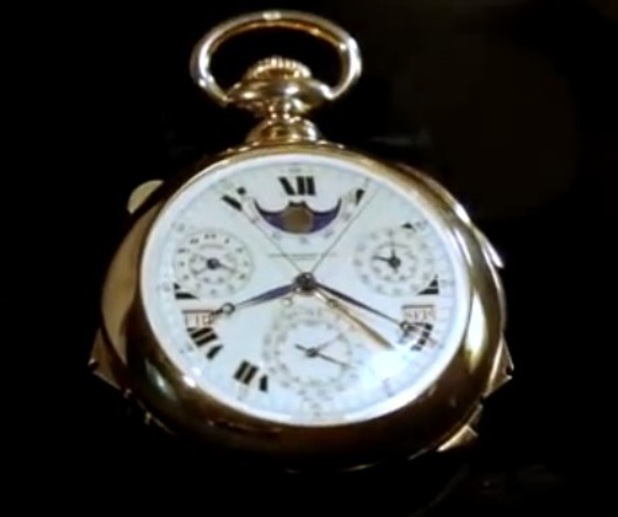 So what's all the fuss about? Well, the watch, which was created by Patek Philippe, is the most complicated one to ever be created by hand. It features a perpetual calendar, moon phases and is even made of 18-carat gold!
Named the Henry Graves Supercomplication, this expensive time-piece was first commissioned by a New York banker who it was named after.
And it's so complex, it took three years of research and five years of construction until it was ready - that's a
lot
of time!
The watch was officially the most complicated in the world for 56 years and even now, it has only been bettered by those made with the aid of computers.
Although it doesn't have any special features - or even powers, as the price might suggest! - it didn't stop the bids from rising at Sotheby's auction.
Tim Bourne from Sotheby's was quoted in the
Daily Mirror
discussing the high sale: "It's the holy grail. This 20th century icon is truly extraordinary."
Here at
Reveal
, we're fans of all things sparkly but we think £15million is a little out of our price range!
Eleanor Stennett
Reveal is now on Google Plus! Join us here for the latest pictures, fashion and celebrity news!