It turns out men aren't actually hopeless around the house - they actually clean badly on purpose so we don't ask them to do it again!
A new survey has shown that 43 per cent of our cheeky chaps are employing cruel cleaning tactics by cocking up household chores on purposes!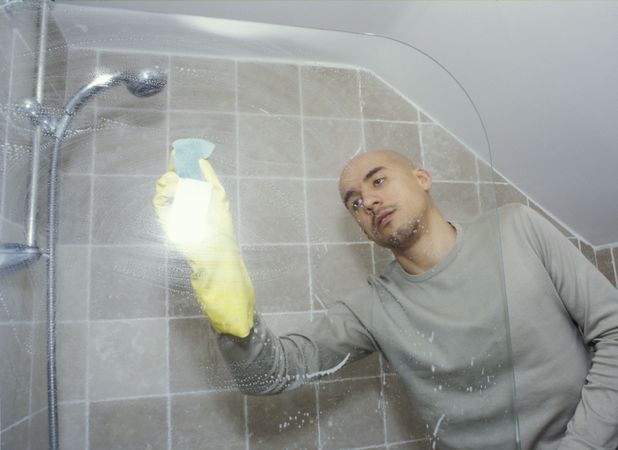 The poll, carried out by bathroom retailer
Victoria Plumb
, discovered a substantial three in ten admit to doing botch jobs in the bathroom, by squirting a measly bit of bleach down the toilet and calling it clean.
And when it comes to sprucing up the shower, a quarter admitted to using nothing more than water - come on, fellas!
The study of 2000 people also found that the laziness isn't limited to the bathroom either. One in ten men leave dirt on plates when they wash up and nearly one in five leave spray cleaner to soak away.
It seems that the lads will do anything to avoid taking on a task, but why?
A third admit they can't be bothered spending much time on chores and four in ten want to get them done as quickly as possible to get back to the TV screen.
But while they don't want to clean, researchers found that two-thirds of us ladies don't trust them to anyway. In fact, more than half of us claim we'd rather they leave the job for us to do properly.
A spokesman for the bathroom company said: "Most guys will admit they don't always pull their weight when it comes to the cleaning, but it's worrying to see so many purposely do a bad job.
"Hardly anyone enjoys cleaning, especially the most hated chores like cleaning the bathroom, and it's likely to your partner wants to avoid having to do it as much as you do."
Ladies, we don't need to be cleaning queens, we must remember to share and share alike!
By Kirsty Dewhurst
Reveal is now on Google Plus! Join us here for the latest pictures, fashion and celebrity news!