Given up for adoption after being born with no legs, Jennifer Bricker, 27, grew to love gymnastics – but her favourite Olympic star was to be more than just her idol
"Physical sport has always been a huge part of my life – but it's probably not what people expect when they first lay eyes on me.
I was born without legs due to a non-hereditary birth defect, but my condition hasn't stopped me from doing anything.As I was growing up, 'can't' wasn't a word that was ever used in our house, and so I developed a passion for things like volleyball, dance and gymnastics.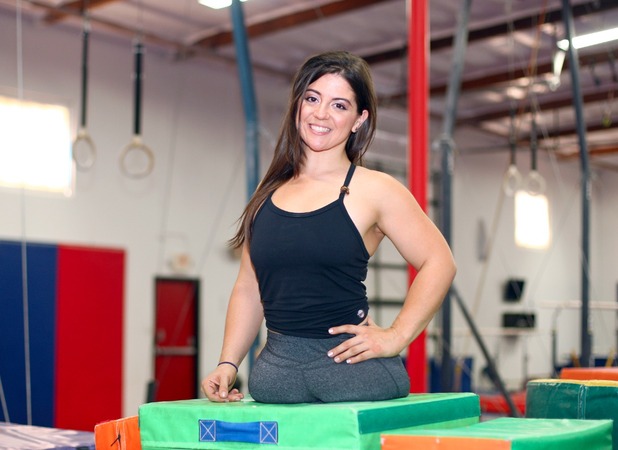 My parents, Gerald and Sharon Bricker, adopted me from a young age and were supportive in everything I did. The adoption was never a secret, and as a child they explained it to me in terms I could understand.
'Someone else carried you in their belly, then we got to raise you and be your parents,' they told me.
All I knew of my biological family was that they were Romanian immigrants who had given me up at birth. I was adopted at three months old and raised in Illinois, USA, with three loving older brothers.
Despite the visible difference between me and other kids my age I was always surrounded by love and encouragement. My parents showered me with self-esteem, self-belief and self-confidence and they encouraged me to think for myself.
From a very young age I loved competing in sport – particularly gymnastics. Some of my earliest memories are of watching it on TV and trying to imitate the moves. While I didn't have legs to propel me, my arms quickly became strong and agile.
My favourite gymnast by far was called Dominique Moceanu. Like me, she was of Romanian descent and I found myself drawn to her. We were both small and she had features similar to mine.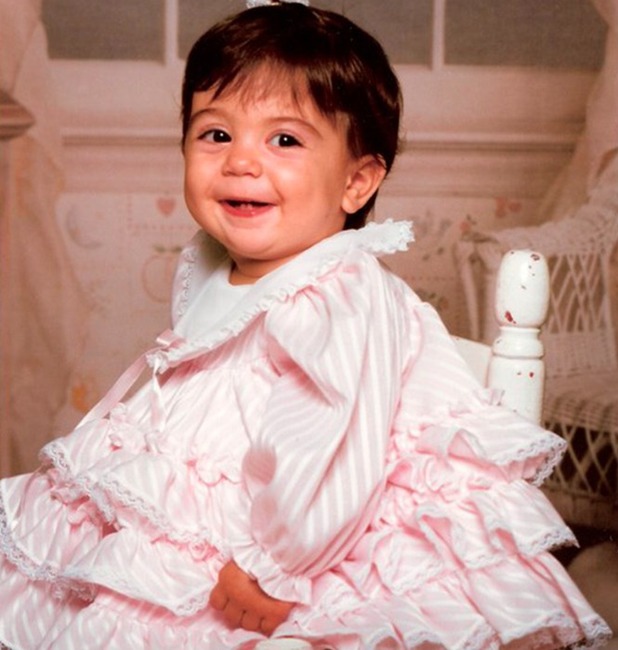 At the 1996 Olympics in Atlanta, Georgia, Dominique competed for the USA and I was transfixed as she became an overnight sensation. She was my idol and I was her biggest fan. With Dominique as inspiration, I entered gymnastics and tumbling competitions and found I had a natural ability.
I competed in the Junior Olympics and even won a state championship in tumbling, competing against able-bodied people.
While I couldn't have had a more supportive family life, in my teens I started wondering about my biological parents. Just before I turned 16, I asked my mum if she had any more details about my birth.
I wasn't expecting her to say anything because she'd always been very open about it, but to my surprise she pulled out a folder of papers. 'You're never going to believe this,' she said, handing me a document, 'but your biological last name is Moceanu.'
As soon as the words left her lips, I knew what it meant – my childhood hero was my sister. I remember thinking this was the sort of thing that happened in films.
Mum confirmed it – Dominique was family, and so was her sister Christina.I had no idea if they knew about me, but I wanted them to know I existed at least.
It took four years of trying to track them down with the help of my uncle, a private investigator. Finally, in December 2007, he found an address and I sent a package to Dominique, with photos, adoption papers and a letter explaining everything.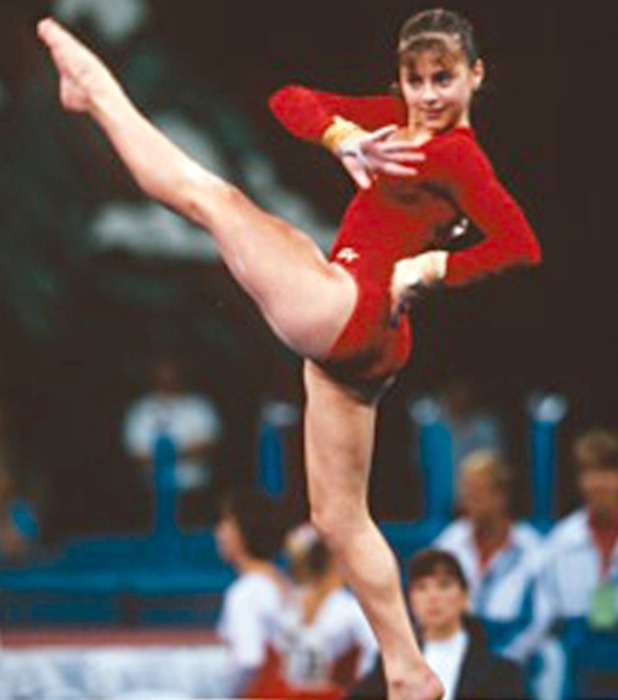 Two nerve-racking weeks passed and then I received a Christmas card in the post. Opening it up, I saw Dominique's signature and the message she had written inside: 'You're going to be an auntie.' I was overwhelmed. It was the most amazing feeling, knowing she had accepted me immediately.
I flew to Ohio four months later to meet my sisters and my niece, Carmen, who had just been born. It was the most surreal, exciting day of my life. The similarities were shocking: we sounded alike, our mannerisms were the same and with Christina, it was like looking in the mirror.
All three of us did gymnastics and Christina loves volleyball, just like me. Since then we've become close and I feel like a piece of the jigsaw of my life has fallen into place.
Now I live in California and work as an aerialist, acrobat and motivational speaker. I've even toured with Britney Spears, performing as an acrobat and trampolinist in her show.
I use a wheelchair to get around but I feel happiest out of it, tumbling and hanging from silk threads. My latest passion is dancing, something I was never sure I'd be able to take part in.
Although people I've just met are amazed by what I can do, outside work my friends say they forget I'm any different.
My whole life has been about making the impossible possible. From finding my sisters to becoming a gymnast, against all the odds.
I may not have had a conventional life, but there's never been a moment when I wished it was any other way."
By Jack McKay
Reveal is now on Google Plus! Join us here for the latest pictures, fashion and celebrity news!