Peter*, 70, and his partner had agreed they didn't want children. When she changed her mind, it had devastating consequences for their relationship…
"When Rebecca* told me she didn't want children early on in our relationship, I breathed a sigh of relief. I was divorced with a grown-up son and I was so sure I didn't want to go through the sleepless nights and changing nappies again that I'd had a vasectomy.
But a year after we married in August 2008, I came home to see her looking at a fertility clinic online. 'I've changed my mind,' she said.
We'd been together for five years by then and I was 64 – far too old for children.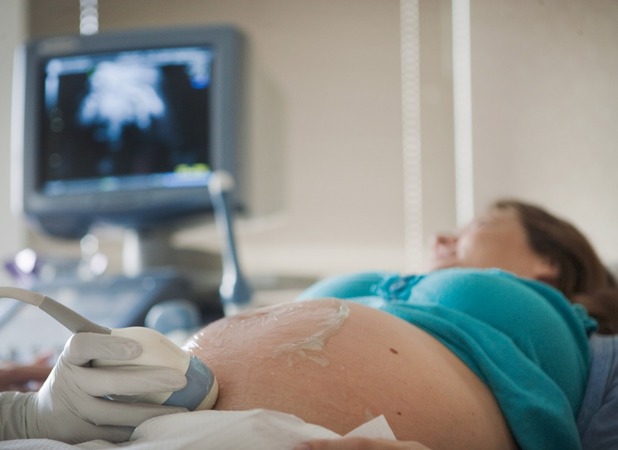 But, at 36, Rebecca's biological clock had kicked in. Looking at her expectant face, I couldn't deny her wish to become a mum outright, so I reluctantly agreed to look into our options.
But there didn't seem to be any. Doctors told us it was too late to reverse my vasectomy and having Rebecca's eggs implanted with someone else's sperm would cost us £6,000 – money we just didn't have.
I was secretly relieved and put the idea out of my head. But Rebecca clearly didn't because in March 2010 she walked into our kitchen and excitedly told me she'd found a sperm donor.
My heart sank as she explained she'd been on an unregulated site called tadpoletown.co.uk. Most men on it offer to impregnate women by artificial insemination. But some declare themselves up for natural insemination. In other words, sex.
The site isn't illegal but there's nothing to vet the men involved or to decide the parental rights of any child born as a result of any agreements made on there. I told her it was an awful idea.
But she insisted the donor, Rhys*, was a professional man in his late thirties who wanted to help with artificial insemination. Her excitement was laced with desperation. She wanted to become a mother so badly that I worried it was wrong to stop her.
A week later, we were on the train to meet Rhys in London. He turned up to the station 10 minutes late and by the time he swaggered over to meet us, I felt sick.
The three of us walked to a local café, making stilted small talk. But before we got there, I knew I couldn't go ahead with it. 'I'm leaving,' I blurted out, turning and heading back to the station.
Rebecca met me there two hours later. She said she'd gone back to Rhys' flat where she'd put his sperm inside her with a syringe she'd brought specially.
I was furious but she just shrugged. 'You shouldn't have left me,' she said.
Two weeks later she got her period. I hoped we could put it behind us. But as soon as she was ovulating again, she said she was going to see Rhys. I was livid but I couldn't stop her from going.
I spent all weekend worrying and wondering what she was up to. Rhys was younger and more well-off than me – and he could give Rebecca the baby she wanted.
By the time she got home, I'd worked myself into a jealous rage. 'You might as well have had sex with him,' I shouted.
'I did,' she screamed. From that moment, our relationship crumbled. We stayed in the same house but barely spoke. I'd work during the week and she'd spend her weekends with Rhys.
Ten weeks later, she announced she was pregnant. I should have expected it, but I was devastated. "Terminate the pregnancy or I'm leaving," I told her. After many arguments and tears, she agreed to have an abortion. I drove her to the clinic the next week, both of us crying.
I thought it would make us closer, give our relationship a fresh start. But the minute it was over, she regretted it – and I hated that I'd made her do it. After that, Rebecca carried on seeing Rhys every couple of weeks and in December 2010, Rebecca told me she was pregnant again.
It was the final nail in the coffin of our relationship and a month later, I filed for divorce. But I still felt protective over her and when she told me she suspected Rhys was seeing other women, I was concerned.
For the first time, I looked properly at Rhys' profile on the sperm donor website. 'He's a player,' said one woman. 'Watch out for this man,' warned another.
And my worst fears were confirmed when Rhys wasn't at his son's birth in June 2011. Instead, I was there. And just three months later, Rebecca called me in tears. Rhys didn't want anything to do with her or their baby. 'I'm taking legal action against him,' she said. 'He's my baby's father and I won't rest until he admits it.'
I agreed to support her and the case went to London's High Court Family Division in July 2013. Rhys tried to argue he was just a sperm donor. But the judge ruled that he and Rebecca had an affair and that the baby was conceived through sex, not artificial insemination.
Over the four-day hearing the sordid truth about Rhys came out. He'd fathered up to 30 other children with different women and had even volunteered to hold a 'breeding party' – an orgy aimed at getting women pregnant. Throughout the case, Rhys showed no remorse. He didn't care about the lives he'd ruined, he was just a sex-crazed sociopath.
Rhys was ordered to pay our court costs and the baby's birth certificate was re-registered with his name on it. The judge declared our identities must remain secret to protect Rebecca's son.
I'd warn anyone to avoid these unregulated donor websites at any cost, no matter how desperate they are for a baby.
Rebecca and I are still close but we'll never get back together. As for Rhys – I hope one day he'll be exposed for the manipulative liar he is."
By Antonia Hoyle
Reveal is now on Google Plus! Join us here for the latest pictures, fashion and celebrity news!