Chi Krneta's wedding dress was custom made, completely unique and only cost a measly £19!
When it comes to wedding to-do lists, most brides place 'finding their perfect dress' firmly in the number one slot. It's a hunt that can be fraught with challenges, from finding the right style to suit your body shape to the hefty price tags attached.
But Chi Krneta found a crafty way around these bridal pitfalls, when she decided to take matters into her own hands. The 30-year-old architect from Seattle, USA, designed her own wedding dress and even made it on the bus on the way to work – all for the bargain cost of £19.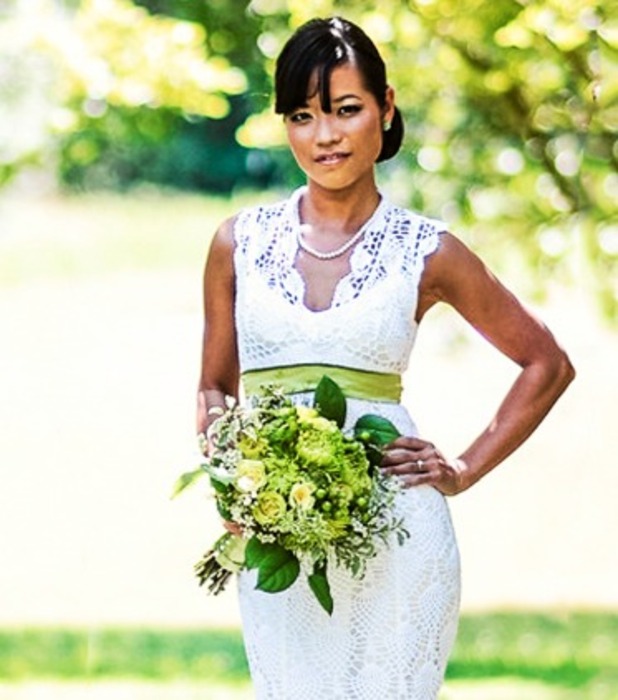 "I'd always thought it would be more meaningful to make my own wedding dress but I was worried about the time it would take," says Chi. "My life is pretty busy anyway and with a wedding to plan, I wasn't sure there would be enough hours in the day!
"But then one morning, on the bus, I realised I could get more out of my daily commute if I used it to make my own wedding gown."
So Chi designed her dream dress – a long, elegant, white crocheted number – and began getting the bus each morning armed with sewing supplies.
While fellow commuters read papers and blocked out the world with their headphones, she concentrated on her creation for the hour-long journey.
It was no small undertaking for Chi, who had no experience of making anything so complex. Her mum and even her husband-to-be Milan, 31, had reservations that she was taking on too much.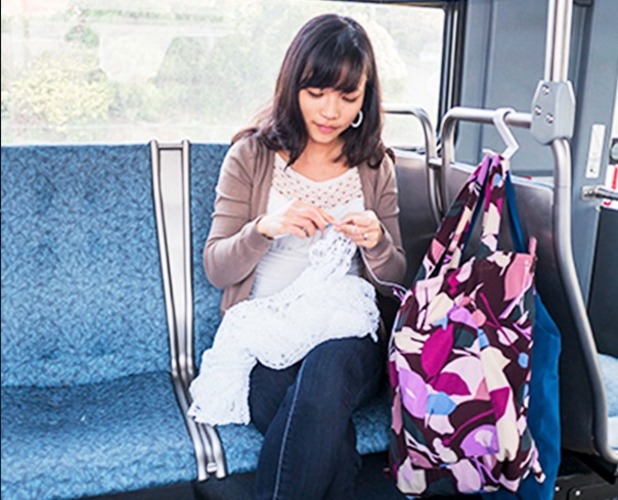 The happy couple met salsa dancing in January 2008, shortly after they each moved to Seattle for work. Chi fell for the software designer, who is originally from Serbia, and they got engaged in December 2012.
In the run-up to their big day on 26 July this year, Chi spent an hour every day for five months crocheting her creation: "No one really paid any attention to what I was doing on the bus. Someone did ask once if I was making a table cloth, but I was happy to explain what I was actually making!"
When she walked down the aisle on her father's arm, looking stunning in her homemade slinky dress, all their 90 guests were impressed – and especially Chi's new husband.
"It was wonderful to see Milan's reaction when he laid eyes on me," says Chi. "And it was the perfect way of paying tribute to my late grandmother and my mum, who both taught me how to sew and crochet.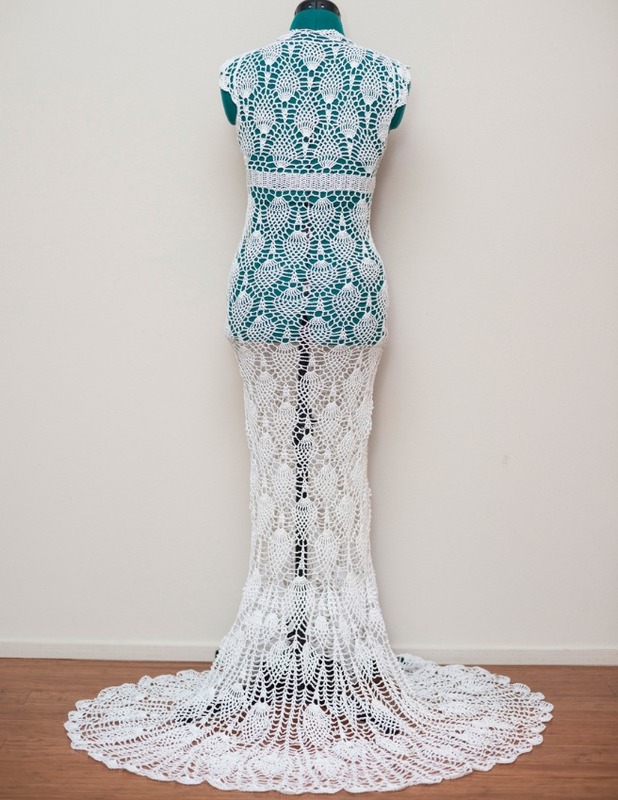 "The reaction to it was overwhelmingly positive. I don't think people believed me when I told them I'd made it myself – or that the materials only cost £19!
"I've since posted a video on YouTube of how to make my dress – I'd love it if I could inspire other people to do the same."
And unlike most wedding dresses, this one isn't destined to be hidden away in a box forever more: "After all my hard work, the dress won't just be gathering dust in my wardrobe. I'll team it with different coloured linings and wear it on our honeymoon to Serbia next year.
"A lot of people have asked for the pattern to my wedding dress and I plan on designing and making more clothes for myself and others. Who knows, maybe I'll even start my own business!"
By Kristina Beanland and Su Karney
Reveal is now on Google Plus! Join us here for the latest pictures, fashion and celebrity news!