Have you ever sneaked on Asos or Amazon when you should have been working?
If you have (don't worry, we won't tell anyone!), you're not alone!
Because a new survey has shown that us Brits spend an average of nine days a year shopping during our office hours! Eeek!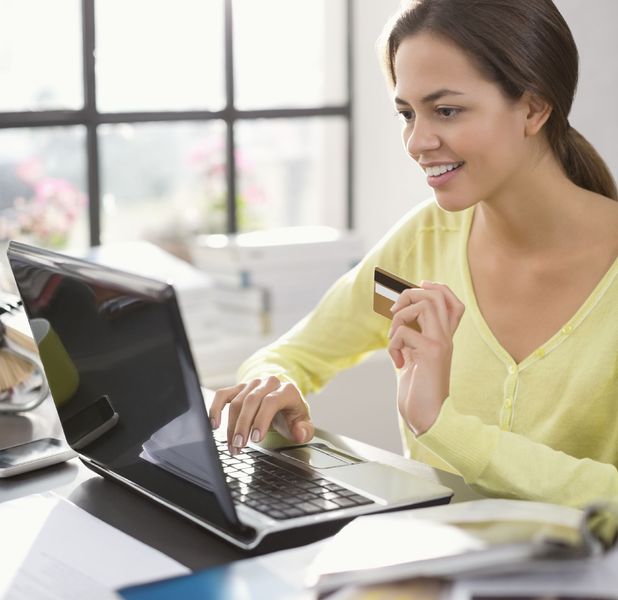 The research, carried out by Quidco, has revealed that two-thirds of employees are guilty of browsing the web when they are supposed to be working, with over half opening sites as soon as their bosses' backs are turned.
And if that's not shocking enough, the reward site also discovered that this bad habit is setting shopaholics back a whopping £1,400 a year – at almost £30 a week, it doesn't come cheap.
We guess the allure of a cheeky online shop is far more tempting than endless piles of paperwork!
Quidco's Andy Oldham says: "When you spend the majority of your working day sat at the computer, the temptation to have a quick browse is always there.
"When you are going through a quiet period at work, or perhaps have a task which you are putting off completing, the thought of having a little look at your favourite shopping website can be much more appealing."
Most put it down to boredom but 15 per cent openly confess that they hit the shops purely because they don't want to do their work. Another quarter claim that work is the only chance they get to browse the internet.
Out of the 2000 people surveyed, only just over a third have been caught by their managers and the vast majority got away with a quick talking-to.
And with the festive period fast approaching, the rise of the undercover office shopper will only increase.
Researchers found that of the 85 per cent of workers planning to do their Christmas shopping online, over half will scour the net whist sat at their desks and it's likely to take up a surprising two working days of their precious earning time.
Andy says: "There are only so many hours in the day, so it is easy to see the allure of ticking some of the Christmas shopping off over the course of the work day."
By Kirsty Dewhurst
Reveal is now on Google Plus! Join us here for the latest pictures, fashion and celebrity news!