We've all got our favourite film quotes, but what do you reckon is the most popular?
Well, it turns out that "To infinity…and beyond" often uttered by
Toy Story
's Buzz Lightyear, is the UK's most-loved line.
But the spaceman only gained champion status by one single vote and
Michael Caine
's "You're only supposed to blow the bloody doors off!" from 1969's
The Italian Job
, came a super-close second.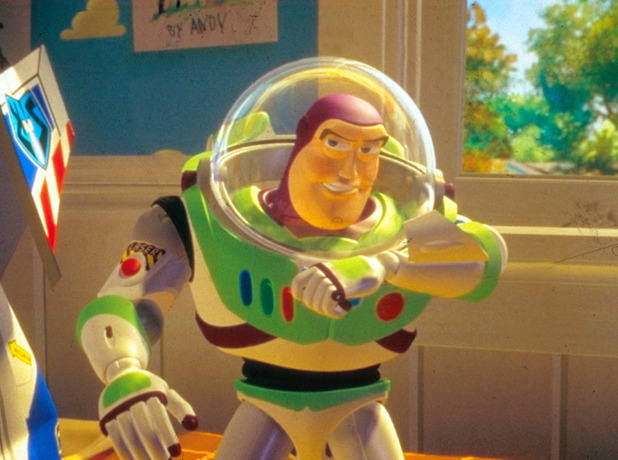 The poll, which was carried out by
The Radio Times
, found that third place went to Al Pacino's "Say hello to my little friend", which he famously screamed when playing hardman Tony Montana in
Scarface
.
Other big movie lines that made the top ten included: "He's not the Messiah. He's a very naughty boy!" from
Monty Python's Life of Brian
and "Frankly, my dear, I don't give a damn" that featured in romantic flick
Gone With The Wind
.
While "Infamy, infamy they've all got it in for me" from 1964's
Carry On Cleo
and
Some Like It Hot
's "Well, nobody's perfect" were also popular choices from film fans.
Film journalist Barry Norman, who works for the magazine, was quoted in the
Daily Mail
discussing the findings: "I was surprised by the number one choice but it's encouraging in a way because it shows that younger cinemagoers were taking part."
Reveal is now on Google Plus! Join us here for the latest pictures, fashion and celebrity news!