Blokes, would you know how to impress on a first date? Well, not to worry if you're unsure, help is at hand - but only if you have a lot of spare cash!
New luxury date planners The One Romance offer their services to create tailor-made dates that they reckon will get you the girl of your dreams.
But to get there, you'll need a lot of dosh to splash. Prices start at a whopping £150 for a picnic in the park - and they go up to an eye-watering £20,000!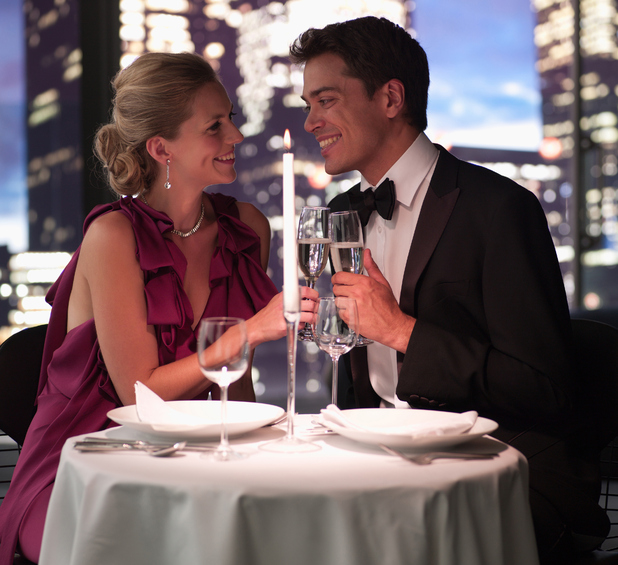 They can arrange everything from booking tables in super-posh restaurants to hiring £4,000 flash mobs!
And bizarrely, the company offer to "stalk" the woman on the internet to figure out her likes and dislikes.
Co-founder Tiffany Wright was quoted in
The Sunday Mirror
explaining: "It sounds bad but it's the best way for us to know the person we are trying to please."
She also added: "I was dismayed at men's ability to get romance so wrong. I once saw a man attempting a romantic gesture give his wife a lawnmower for their first wedding anniversary. It was painful."
The company doesn't offer a money-back guarantee but does claim a 100 per cent success rate.
Piers Holdsworth, 34, has already tried out the idea with long-term friends Bella Hurt. The 30-year-old Take That fan was picked up in a Bentley and driven to a private fishing boat that took the pair to Spitbank Fort in the Channel.
On the boat, they enjoyed an evening of fancy food and champers, while a Gary Barlow tribute act performed. It set Piers back a whopping £20,000!
They're now together - but Bella admitted: "It was amazing. But I'd have been happy with a pint in the pub."
We think we'd be more impressed if the chap did the hard work himself!
Reveal is now on Google Plus! Join us here for the latest pictures, fashion and celebrity news!