We all know falling in love can be a roller coaster ride of emotions - but did you know there are five distinct steps to losing your heart?
A new study from dating website eHarmony has identified Butterflies, Building, Assimilation, Honesty and Stability as the five stages of knowing you've met the one.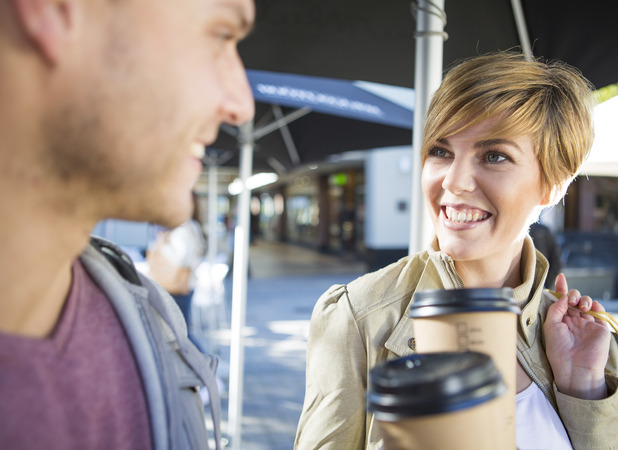 Sadly, just two per cent of people in relationships are at stage one. This is the fuzzy-feeling stage, which shows symptoms such as a raised libido and weight loss - and most wish this stage would last forever!
The second stage – which just three per cent of couples are experiencing - is when a partnership begins to build their relationship. Neuro-chemicals in the brain are released which speed up heart rate, triggering rushes of intense pleasure similar to the effects of Class A drugs!
Stage three is Assimilation, where couples begin to negotiate a future together. One in 10 couples are at this point, where their stress levels rise as they wonder whether or not they both want the same thing. Eek!
Honesty is what defines step four, where the "real you" finally comes out. Almost a quarter of people in relationships are at this stage, with symptoms also including feelings of doubt and vulnerability.
And then we have the fifth and final point – stability. Around half of the 1,393 respondents surveyed have reached this stage, which brings increased levels of trust and intimacy. Powerful hormones vasopressin and oxytocin are released, which strengthens feelings of attachment.
Psychologist Dr Linda Papadopoulos said: "It's fascinating to note that this one core emotion can be broken down into such short stages.
"What's more, each stage may be relived and recaptured as couples grow into a relationship, and face different life challenges together."
Love can definitely be complicated – and now we know why!
By Anna Ramsey
Reveal is now on Google Plus! Join us here for the latest pictures, fashion and celebrity news!