Learn how to reduce your risk of developing the disease and increase your overall health with these easy-to-follow tips...
Women have a one in eight chance of developing breast cancer. But you can reduce your risk. A report by the World Cancer Research Fund claims that as many as 20,000 British women could avoid being diagnosed with the disease each year if they led a healthier lifestyle. To mark Breast Cancer Awareness Month, we ask the experts for their key advice to women.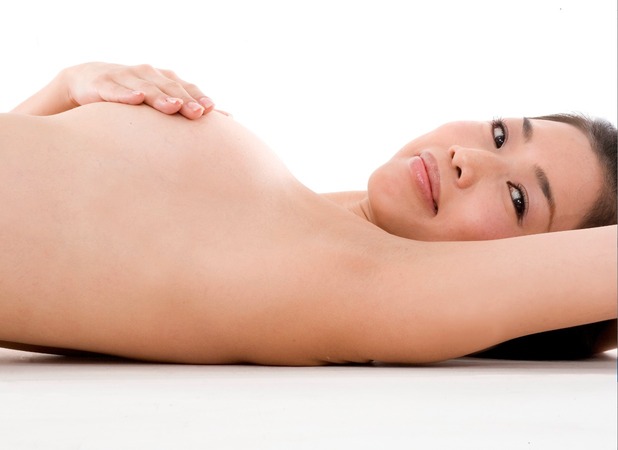 MAINTAIN A HEALTHY WEIGHT
"Being overweight increases your risk of breast cancer, particularly after the menopause. In fact, 9,000 cases a year are linked to excess weight. Although working out your BMI is one way to see if you're overweight, measuring your waist circumference can be more accurate, as storing excess weight around your middle can impact on your risk. Anything over 32in suggests you're overweight, while anything over 35in indicates obesity. Remember, your waist isn't your jeans size – it's the mid-point between your hips and ribs.'
Eluned Hughes, head of public health at Breakthrough Breast Cancer
TRY THE 'PREVENTION DIET'
"The 2-Day Diet, which involves eating a low calorie, low carbohydrate diet for two days and a healthy Mediterranean-style diet for five, is designed to reduce not only breast cancer risk but a whole host of health problems, including heart disease, diabetes and dementia."
Professor Tony Howell, director of research at Genesis Breast Cancer Prevention and co-author of
The 2-Day Diet
DRINK LESS
"Even small amounts of alcohol can increase your risk of developing breast cancer and the more you drink, the greater your risk will be. It's estimated that 3,000 cases of breast cancer each year are linked to alcohol. Try to stick to the recommended guidelines of two to three units a day."
Dr Sarah Rawlings, director of policy at Breakthrough Breast Cancer
REDUCE STRESS
"Stress damages the adrenal glands which impacts on the immune system, so it's logical it plays a part in cancer development. And, when women are stressed, they ignore their own needs and develop bad lifestyle habits that also contribute to their risk, such as overeating and drinking alcohol. It's vital to find a healthy way to relieve stress and look after yourself properly."
Dr Patrick Kingsley, author of
The New Medicine
TAKE ACTION IF YOU'RE HIGH RISK
"In June 2013, new guidelines from NICE (the National Institute for Health and Care Excellence), recommended for the first time, that drugs such as tamoxifen should be offered to those women at a higher breast cancer risk due to their family history. This is a game-changer in the way we prevent breast cancer in women at high risk. Until now, surgery was the only meaningful preventative option women had available to them. Women with any concerns about their risk of breast cancer should speak to their GP."
Dr Caitlin Palframan, head of policy at Breakthrough Breast Cancer
WATCH WHAT YOU EAT
"A number of foods are linked to breast cancer risk – and reduction. Fat consumption, especially a lot of animal fat and processed red meat, may increase the risk of breast cancer, so aim to get your essential fats from fish, nuts, chickpeas and avocados. An American study, however, has found that increasing folic acid uptake (by eating dark leafy greens, asparagus, broccoli, citrus fruit, beans, peas, lentils, avocados, carrots, beets and squash) can help reduce your risk. And antioxidants, especially vitamin A, may also reduce your risk so eat more sweet potato, tuna, peppers, and melons."
Dr Auldric Ratajczak, deputy medical director of wellbeing at Nuffield Health
EAT MORE MUSHROOMS
"Mushrooms on toast is the ultimate fast food with anti-cancer benefits. In fact, one study of 2,000 Chinese women found that those who ate a portion of mushrooms a day lowered their risk of breast cancer by 64 per cent. The vegetable is packed with compounds that boost the immune system, fight free radicals and reduce levels of aromatase – an enzyme implicated in breast cancer. I tell all my clients to add mushrooms to spaghetti, pizza, stir-fries or soup for an easy nutritional upgrade."
Laura Bond, qualified health coach and author of
Mum's Not Having Chemo
BE ACTIVE EVERY DAY
"Just 30 minutes of daily physical activity could reduce the number of breast cancer cases by at least 20 per cent. That's 9,000 cases a year. It doesn't have to mean joining a gym though – it can be anything that gets you feeling warm, breathing harder and makes your heart beat faster. So it could be energetic vacuuming, gardening or even walking the dog. And you can break it up into 10 minute chunks if it's easier to fit in with your daily life. Check out the activity tracker at
breakthrough.org.uk/brisk.
"
Yinka Ebo, health information lead at Breakthrough Breast Cancer
THINK TWICE ABOUT ARTIFICIAL HORMONES
"Hormone Replacement Therapy (HRT) and the combined contraceptive pill are associated with a slightly increased risk of breast cancer. So we recommend that women swap their oral contraceptive pill for a non-hormonal alternative when they reach their mid-thirties and limit combined HRT use to no more than five years if they're over 50."
Professor Gareth Evans, professor of clinical genetics at Genesis Breast Cancer Prevention
BREASTFEED YOUR CHILDREN
"Breastfeeding can slightly reduce your risk of developing breast cancer. We don't know why exactly. It might be because the ovaries don't produce eggs so often when you are breastfeeding or may be because doing so could make the breasts more resistant to the changes that lead to developing cancer."
Fiona Osgun, health information officer at Cancer Research UK
About 20 per cent of breast cancer cases are found by people checking their breasts. For a step-by-step guide to breast awareness, you can download the free Breast Cancer Care app at
philips.co.uk/breastcancercareapp
By Michele O'Connor