Team SCA are the first all-female boat crew to attempt a round-the-world ocean race
We've all leapt on top of our suitcases before, as a friend tries desperately to close the zip – and that's only for a fortnight in Ibiza. So can you imagine what it would be like to spend nine months on a boat and only be allowed to take 12kg of luggage with you?
That's exactly what five British women, Sam Davies, Annie Lush, Abby Ehler, Dee Caffari and Libby Greenhalgh, are doing as they embark on the Volvo Ocean Race – and not being able to squeeze an extra bikini in is the least of their worries.
That's because, together with another nine international women, they form Team SCA – the first all-female crew in more than 10 years to brave this gruelling adventure. They're competing against another six boats to sail 38,739 miles around the world in nine months, making only brief stops in 11 cities.
"We started training a long time ago for this and have put in a lot of hours, so now it is just down to us and a bit of luck," says the team skipper, Sam, from Portsmouth.
Sam and the rest of the team were put together by SCA – the Swedish hygiene company behind the brands TENA and Bodyform. As 80 per cent of their customers are women, they advertised for a ladies-only crew and got an overwhelming response.
Out of the hundreds of applications, eventually 40 women were picked to try out in Lanzarote. They were whittled down to the final 14, who have been training hard for the past 18 months.
The only concession the girls have been given is they are allowed an extra three crew members. But they're convinced the other male-dominated boats won't leave them in their wake.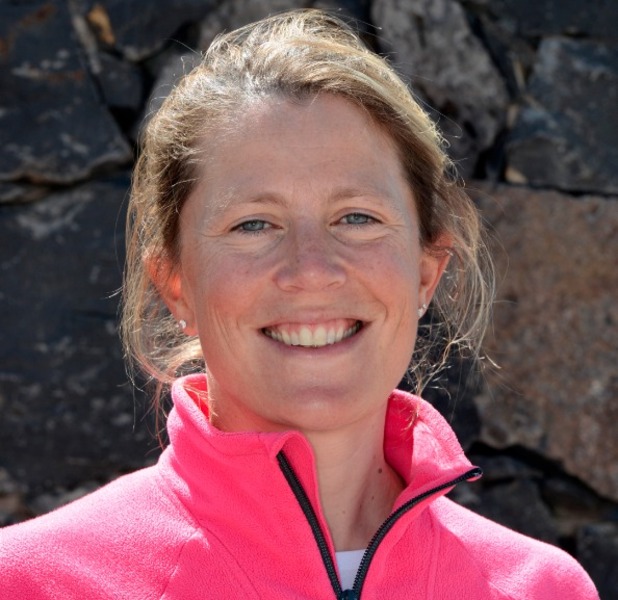 "The only difference between our boat and the others is that there are sports bras on ours," jokes Sam, 40. "And having an extra three brains – especially female ones – could be an advantage."
But even they can't deny the conditions will be tough. In their individual luggage, they are allowed just four pairs of socks, underwear, T-shirts, a fleece, waterproof jacket, shorts, hats, gloves, a head torch and sea boots.
And their beauty regime would leave the TOWIE girls shuddering. With no room for lippie and mascara, the only touch of luxury they're allowed is suncream. In place of a shower, they will have a shampoo cap and wash gloves – which have both been developed to keep the girls clean with minimal fuss.
The menu on-board will be equally unappealing, with only freeze-dried meals and protein bars to provide them with the 5-6,000 calories they will need to get through each day. The women will need all the energy they can get because, as well as working hard on the boat, they're only allowed to sleep for four hours at a time, before having to get up and do a four-hour sailing shift.
"We'll be eating a lot of powdered curry when we're out at sea," says Annie, 34, from Poole. "So I'll definitely be looking forward to a proper meal when we finish the first leg and arrive in Cape Town. I've already got a friend looking into the best spas there, so I can have a massage."
It sounds like it'll definitely be deserved. Good luck, Team SCA!
Reveal is now on Google Plus! Join us here for the latest pictures, fashion and celebrity news!