One very brave woman has broken a record for munching the world's spiciest pizza in the quickest time!
Emma Dalton, 25, had already successfully completed 20 food challenges when she demolished the 12-inch fiery feast in just three minutes and 30 seconds.
The seriously hot pizza is 120 times spicier than a Vindaloo curry and has been known to make tongues bleed. Ouch - and gross!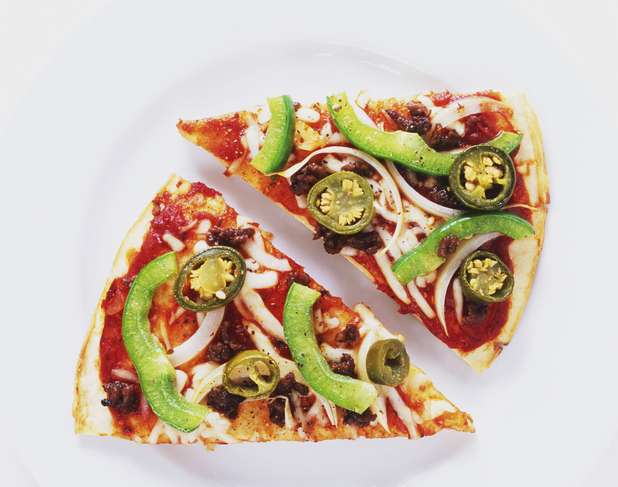 And the secret to its spicy rating? It contains 20 Trinidadian moruga scorpion chillies. These beasts are hotter than police pepper spray and have caused heart attacks in the past.
What's more, the Scoville scale - which measures the spiciness of food - rates it as a giant 12 million units. Our eyes are watering at the thought of it!
Daredevils have been taking on the seriously hot Death By Pizza challenge at Little Italy Pizza Company in Sleaford, Lincolnshire, but they have to sign a legal disclaimer before beginning.
The account manager from Worcestershire was quoted in the
Daily Star
explaining: "It felt like my insides were being ripped out by a chainsaw.
"My nose was frozen and the whole of my lips had swollen up. I looked like a clown!"
We think we'll be sticking to a basic - and very tame - pepperoni pizza in the future!
Reveal is now on Google Plus! Join us here for the latest pictures, fashion and celebrity news!