With her online videos, Agi K, 12, wants the world to see that Down's syndrome doesn't make her little sister any less special
Twelve-year-old Agnieszka Kolaczynska has always known her little sister Magdalena was special, but it wasn't until three years ago she realised her sibling had one big difference to most children her age.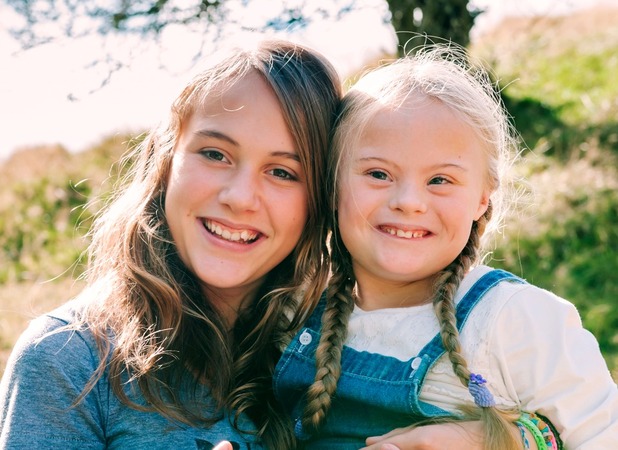 Because, as well as being giggly, creative and inquisitive, eight-year-old Magdelena also has Down's syndrome.
But after finding out about the condition, Agi K, as she's known, is determined to educate the rest of the world and get rid of the negative stereotypes – all with Magdalena's help.
"People don't always see Magdalena how I see her," says Agi K, from Powys. "It really upsets me when people ask me how old she is or what she'd like to drink when she's standing right there. I wish they would realise she can speak for herself. People don't know what Down's syndrome is and are scared by what they don't know."
When their mum Anita, now 48, became pregnant with Magdalena in 2005, she already had a daughter Isabella, now 19 and at university, and Agi K. The two girls couldn't wait for the new arrival and, because Anita had a home birth, Agi K was one of the first people to hold Magdalena.
"I don't remember there being anything different about my baby sister," Agi K says. "I was just excited to meet her."
Because Anita and her husband Alex had opted not to have any tests during the pregnancy, they had no idea there was a chance Magdalena had Down's syndrome.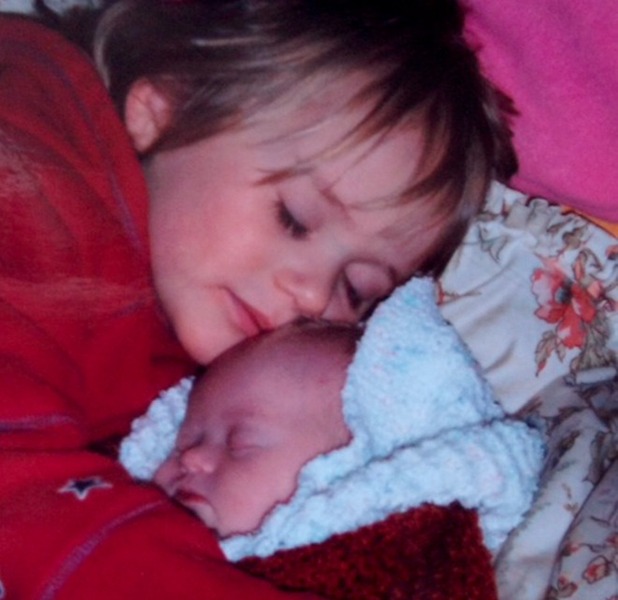 "Magdalena was about two weeks old when we took her to the hospital for her check-ups. When they diagnosed her, the medics kept saying how sorry they were and what a nightmare it was," Anita remembers. "I couldn't understand it – Magdalena was still my beautiful baby and perfectly completed our family. I didn't need anyone to apologise for her."
At home, Anita and Alex researched the condition and were reassured to discover it wasn't a medical or health issue. While most people have 23 pairs of chromosomes in each cell in our bodies, those with Down's syndrome have three in chromosome number 21.
"Down's syndrome is a term to describe a variety of symptoms that are more likely for people with this chromosomal condition," explains Anita. "It doesn't tell you anything about their health or personality or what their life will be like."
Despite Anita being open with her daughters about Down's syndrome, it was only as Magdalena became a toddler that the differences between her and other children her age became clear to Agi K. Her condition means she had learning difficulties, hypermobile joints, weak muscles and she gets tired easily.
"Magdalena couldn't talk until she was four, so when Agi K noticed children who were only two speaking, she started asking more about it," Anita says.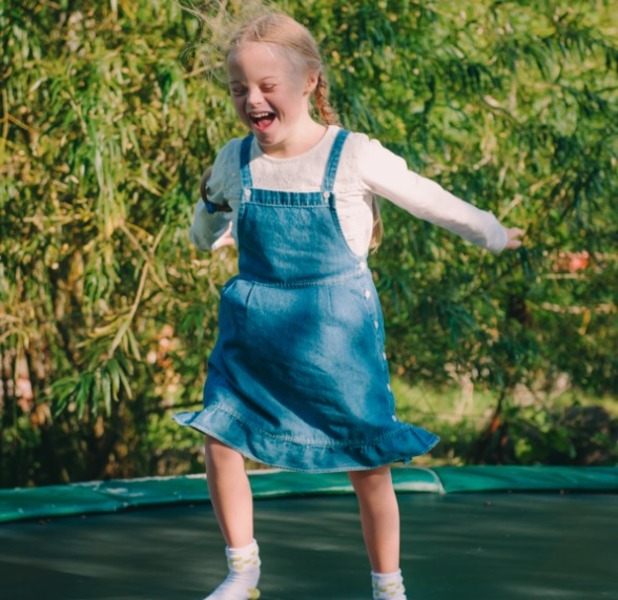 "And as they grew older, she noticed other parents and children would leave Magdalena out or ignore her. She came home one night, saying how sad she was that Magdalena wasn't being invited to birthday parties."
Gradually, Agi K realised other people weren't seeing her little sister as she did. At home, Magdalena was always cooking, playing on the trampoline and exploring the garden in search of ladybirds and worms. Even if she couldn't join with everything her older sister did, she'd cheer her on enthusiastically.
"She's funny and kind. But she's also cheeky – we argue like all other sisters," Agi K says. "We make up pretty quickly though, it's hard to stay mad at Magdalena for long."
But in public, Magdalena's nerves would often get the better of her, causing her to freeze and leaving her unable to talk or smile.
Agi K was desperate to show the world the sister she knew and loved and in 2010, she finally got her chance, when she spotted a competition that involved the participants making a three-minute film about disability.
"Agi K's loved cameras since she was three and probably got away with using ours as I was busy with Magdalena," Anita says. "Since then, she's always snapping and filming us and Magdalena, in particular, loved the attention."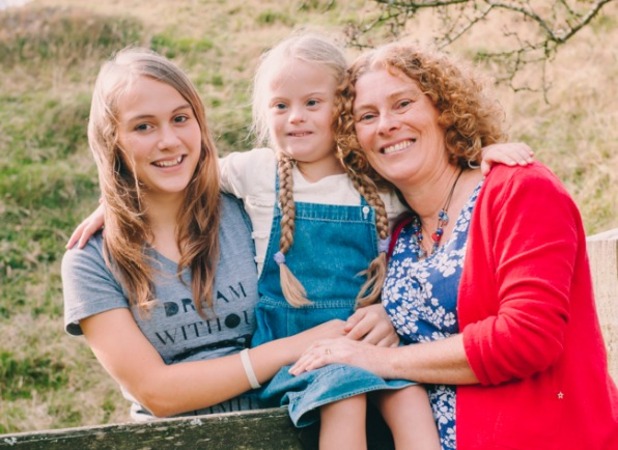 Putting together all of the footage she already had of her little sister, Agi K entered – and won first prize.
Not only was Agi K ecstatic, she also realised this was a way of educating the world about her sister's condition.
"I wanted to make a film about Magdalena every year, to show our relationship," she says. "I wanted the world to see how amazing she is and that Down's syndrome is nothing to be afraid of."
The first film was more successful than the family anticipated and Agi K set up a YouTube channel named after herself, which has more than 9,000 subscribers.
"I've called the films
My Little Sister (who happens to have Down's syndrome)
because she's Magdalena first and the condition is just an afterthought," Agi K says.
The movies have been flooded with encouraging comments from around the world, but her biggest fan is her youngest sister. Magdalena is constantly telling Agi K what a good film-maker she is and loves helping to edit the footage.
"I want people to realise Down's syndrome isn't a curse," says Agi K. "I feel bad for people who aren't as lucky as me, to have someone like Magdalena as their little sister."
By Kim Willis & Sarah Whiteley
For more details, see
agik.co.uk