Meet Britain's oldest gym-goer who puts us to shame by working out three times a week - despite recently turning 100 years old!
Sam Heggessey became a centenarian this week, but his milestone age doesn't mean he sits at home all day.
Instead, the great-grandfather attends yoga, Tai Chai and Pilates classes at his local Virgin Active gym with his wife Dorris, 83.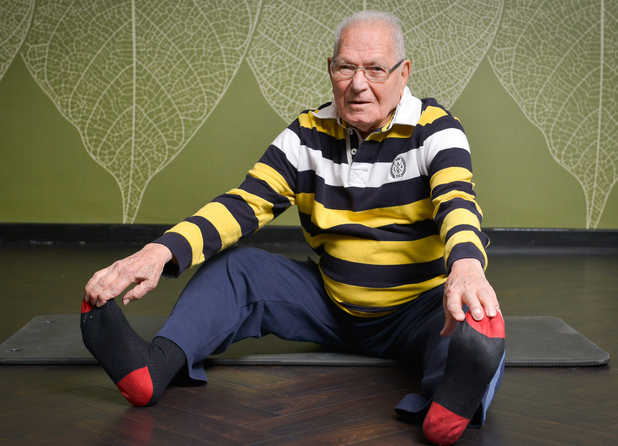 The retired accountant has always kept active and when he was working, he would swim three times a week. And he's barely slowed down now!
Sam also watches his diet too, explaining: "I eat three healthy meals a day. I avoid red meat and alcohol – although I treat myself to half a glass of champagne per week."
Sounds perfect to us!
To mark his special birthday, his local Virgin Active in Stockley Park, London, threw him a surprise party, complete with 100 red balloons and a three-tier birthday cake decorated with a mini figurine of Sam doing yoga.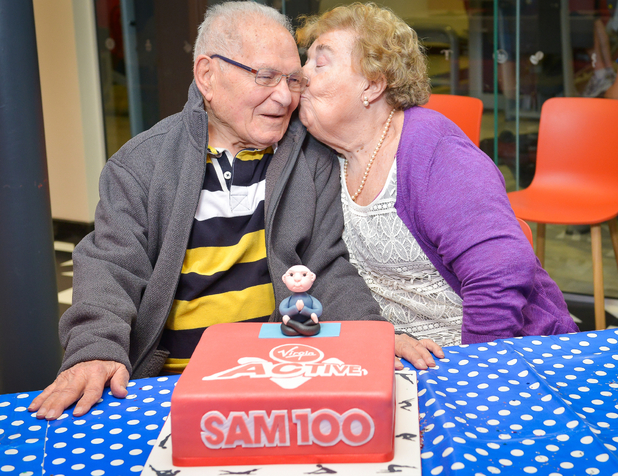 And that wasn't the end to his celebrations. Sir Richard Branson himself even wished the fitness fanatic a happy birthday from all the way on Necker Island.
Sam said: "I try never to miss my weekly yoga and Pilate classes so it was a lovely surprise when I arrived at the club on Monday for my usual class. I had no idea the celebrations planned for me. Receiving the special message from Sir Richard Branson was rather unbelievable - I can't wait to show my daughters and grandchildren."
Doris added: "This party was a wonderful surprise for him and it was lovely to celebrate Sam's birthday with our good friends and the staff."
If this hasn't inspired us to go to the gym more, we don't know what will!
Watch Richard Branson's birthday message below
:
Reveal is now on Google Plus! Join us here for the latest pictures, fashion and celebrity news!