When it comes to breasts, 28KK Debbie Delamar, 34, from Powys, believes bigger is always better.
Debbie Delamar has a bizarre and rather sexy claim to fame – at size 28KK, she boasts Britain's biggest fake boobs.
The 34-year-old has acquired international fame and fans from all over the world due to her sizeable assets. In fact, they're so big, she has to get her bras and clothes specially made. But despite costing an eye-watering £15,000, Debbie insists her curvy cleavage was worth every penny and that she loves her new frame.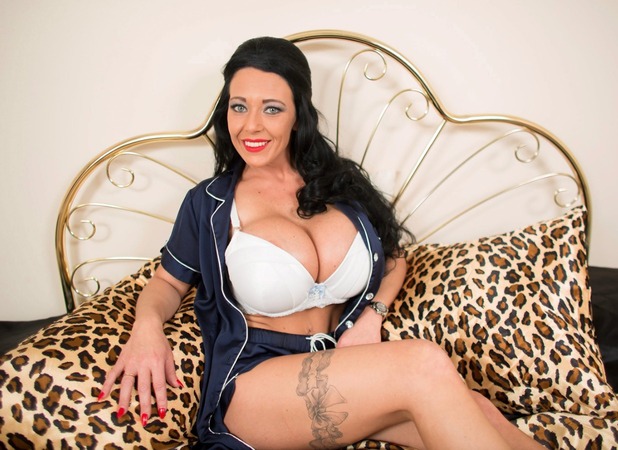 "People stare but I don't care – I quite enjoy it," Debbie says proudly. "I love the fake look and think the bigger the better."
Despite being 5ft and a size 8, Debbie was blessed with DDs, giving her a figure many women would love. But her natural knockers weren't big enough for her.
"I've always loved big boobs and once I'd had my two daughters, Sian, now 15, and Katie, 12, I decided it was time to have mine enhanced," Debbie says. "My husband Rob is in the Army and we were based in Cyprus, so in October 2008 I found a surgeon there who boosted me to a FF.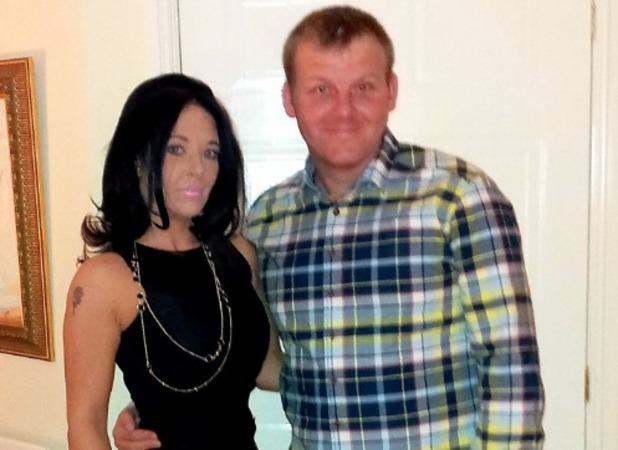 "Although I liked the bigger size, I thought they looked too natural. I'd paid for fake boobs, I wanted them to look fake."
So a year later, the same surgeon increased her breasts to a HH cup and placed the implants higher so they could more easily be distinguished as false.
And the operation had the desired effect. Many people even approached Debbie to ask if she was a glamour model, which got her thinking. She got a photographer to take sexy pictures of her, which she put online and in no time, she was being approached by agencies offering her work.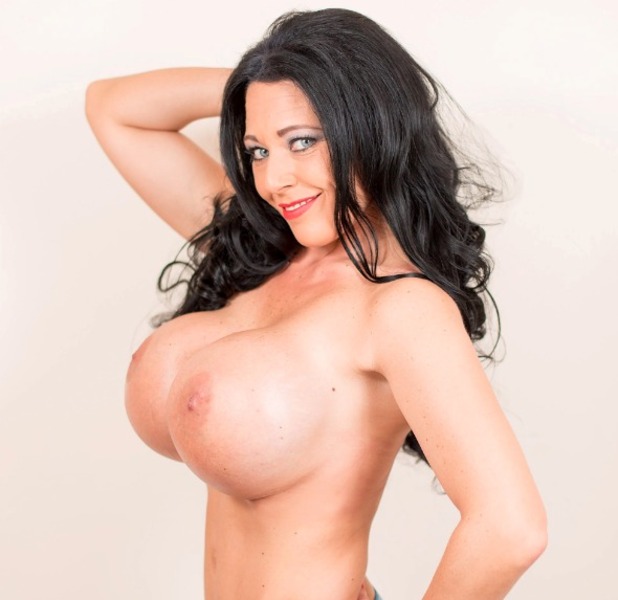 Luckily her family and friends have always been 100 per cent behind her new shape – and career. "My husband has always been very supportive of me – although he does get a bit sick of the attention I receive. People are always staring at me and some men even try to touch them, which I can't understand. They wouldn't try and feel up someone with small breasts!"
But even HH hooters weren't big enough for Debbie and last year, she hired a French company to create her a pair of implants, each filled with 1500cc of silicone – double the size of her first implants.
Despite being turned down by numerous surgeons, Debbie eventually found a Harley Street doctor in London who was prepared to the undertake the operation for £8,000.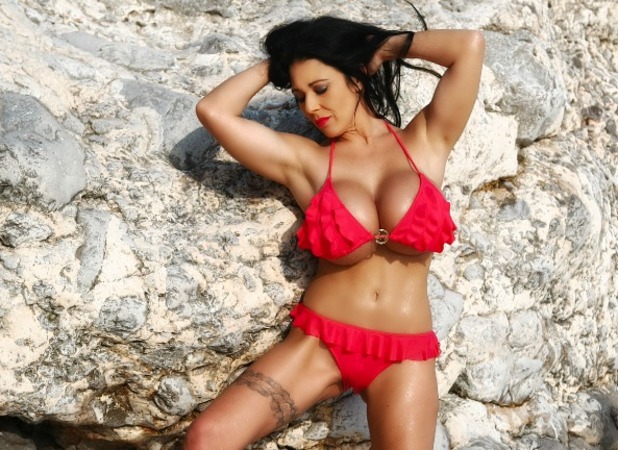 Now finally, Debbie is happy with the way she looks: "I love the way my breasts are dramatically out of proportion to the rest of my body. There are couple of women who have bigger saline implants but I've got the biggest silicone implants in Britain.
"Although I say I'm a KK, it's really hard to tell as nobody makes bras that will fit my frame. I have to have all of my bras and tops specially made – and it's not cheap."
And while some people may say that being a glamour model isn't the ideal job for a mum of two teenage girls, Debbie insists she isn't a bad role model. "I'm not a conventional wife and mother but I don't hurt anyone,' she says. 'My youngest is a bit embarrassed by it but my eldest wants me to become famous. We're happy and healthy and that's all that should matter."
By Georgette Culley and Sarah Whiteley