When Anne Marie Haughey, 45, from Lochwinnoch, Renfrewshire, crept up to a size 22, her confidence plummeted when she couldn't find clothes to fit. Now she's dropped five dress sizes and won't stop shopping...
"When people hear you have six stone to lose, they automatically assume you have a really unhealthy lifestyle. But I honestly didn't think I did.
I was vegetarian, always had my five-a-day and went to the occasional aerobics class, but still weighed 17st. I wasn't stupid – I knew I was indulging in chocolate and crisps during the afternoon and that I was eating a bit too much cheese but overall, I didn't think I was being too bad.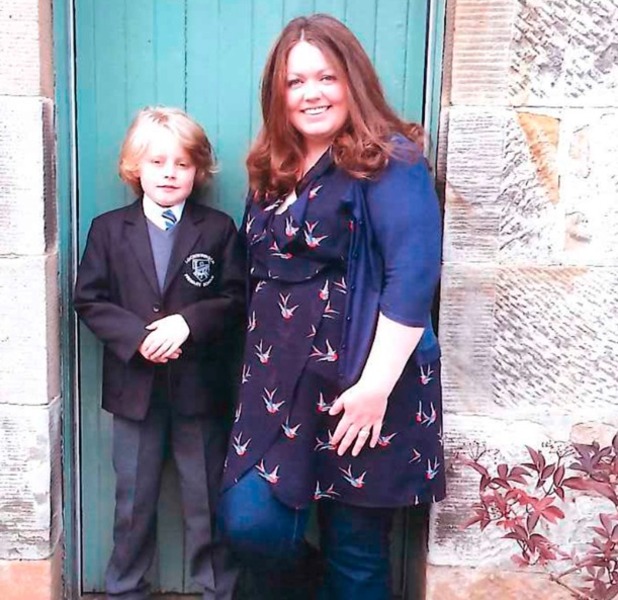 I'd first put weight on when I married my childhood sweetheart Scott, in June 1994. But then, my extra two stone didn't worry me. I called it my "happy weight" and saw it as a sign of me being content and comfortable with my new husband.
But when my son Sean turned two in 2008, I slowly but surely started to get even bigger. I can't even explain it – maybe Scott and I were eating more on a Saturday night after Sean went to bed because we couldn't go out or maybe I was less active. Whatever the reason, I gradually crept up to a size 22.
I've always been confident but my weight really started to get me down. I became hesitant when meeting new people. And although I'm a legal accountant now, I used to own a clothes shop and I'd always loved vintage threads. But I even started dreading buying new things.
Sick of trying on loose tops and stretchy trousers, I invested in a gorgeous turquoise belt. Although it was elasticated, it wouldn't close around my waist. At my biggest, it would barely go round my thigh.
Scott, now 45, tried to cheer me up and I knew he loved me no matter what. But it wasn't about him. It was about me not feeling comfortable in my own skin.
I'd constantly tell myself I'd lose a stone for Christmas, or for my birthday. But although I'd be good for a while and lose a few pounds, it never lasted long. The occasion would arrive and I'd still be the same weight.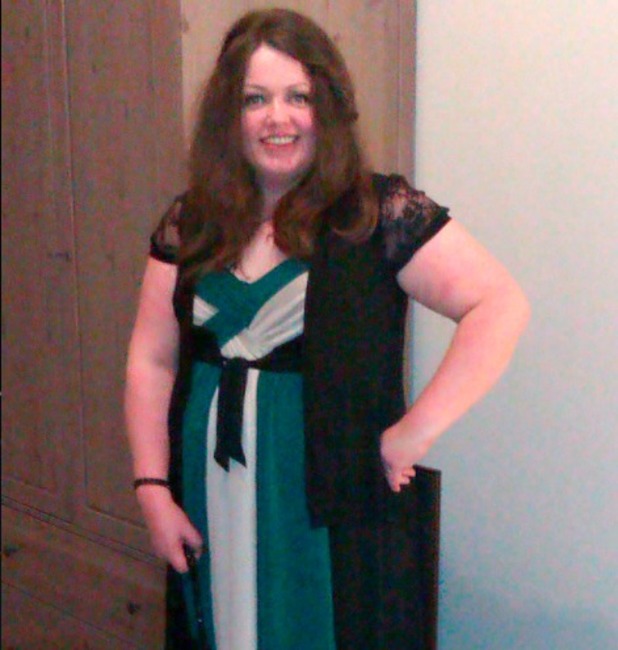 But it wasn't until my excess pounds started to affect my health that I realised I had to act. Whenever I went to a keep fit class, I'd feel my heart pounding wildly and even running around after Sean, now eight, wasn't as easy as it once was.
'I've got a young son,' I reminded myself. 'I can't keep gaining weight.'
So in August 2013, I went to a Scottish Slimmers meeting. I'd noticed a group opposite my house and after a few weeks, I finally had a free evening to go.
Initially, I was confused. Lots of women getting weighed were slim – they didn't need to lose weight. Then the penny dropped – they were the success stories, who'd reached their target weight.
When it was my turn, I wasn't surprised to discover I was 17st 3lb. After all, I had scales at home. But that didn't stop me being horrified. At 5ft 7in, my BMI was 37.5, making me morbidly obese.
The class manager worked out I'd need to shed six stone to be classed as healthy. Seeing my disbelief, she suggested instead of a target, I break it into half-stone chunks.
Examining the plan, I couldn't believe how much food I was allowed. I just had to have the correct amounts. Slowly, I realised it hadn't been what I was eating was the problem – it was how much. I'd been having the same size portion of pasta that Scott would eat.
So instead of starting the day with brown toast with jam and butter, I'd have porridge. And for lunch, I'd make vegetable soup, rather than my usual cheese and hummus sandwiches.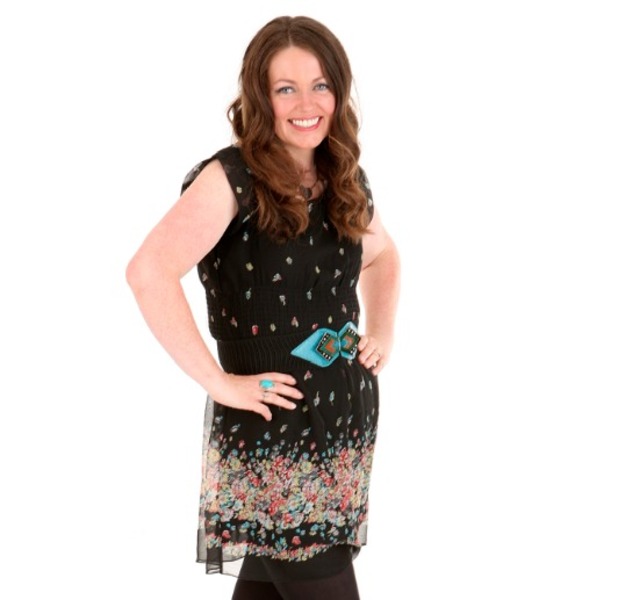 And I'd leave my yogurt until 3pm, instead of having it with my lunch, then indulging in a chocolate biscuit or bag of popcorn later.
I'd still have a big meal at night but instead of my plate being full of pasta or rice, I'd fill up on vegetables and Quorn. I'd even make sweet potato or butternut squash and courgette chips in the air fryer.
It hardly felt like dieting but it worked. After two weeks, I'd lost six pounds – just a pound off my first half stone. Delighted, I carried on and in five weeks, I'd lost a stone, and six weeks after that, a second.
'You look incredible,' my sister Kathleen gasped when I visited her in Ireland. And she wasn't the only one to notice my shrinking size. As the compliments flooded in, my confidence soared.
I was so impressed with the group, I even recommended it to my friend Katie Watt, who joined her local club and lost three stone, seven pounds.
It wasn't just the scales showing how much weight I'd lost. After I'd been at Scottish Slimmers for six months, I tried on my belt and it fitted. I was so excited, I went straight out to buy a matching dress.
Now, I'm only nine pounds away from my target of 11st 3lb, a size 12 and happier than I've been in years.
Scott loves the new, confident me – his only complaint is that he wishes I'd stop shopping. Mine is that I didn't lose the weight years ago!"