A couple have been left gutted after they forgot to by a lottery ticket and their regular numbers came up - meaning they missed out on a whopping £2 jackpot prize.
Louise Parkinson, 35 and Liam Handley, 30, have stuck with the same numbers for seven years and have played every Wednesday and Saturday without fail.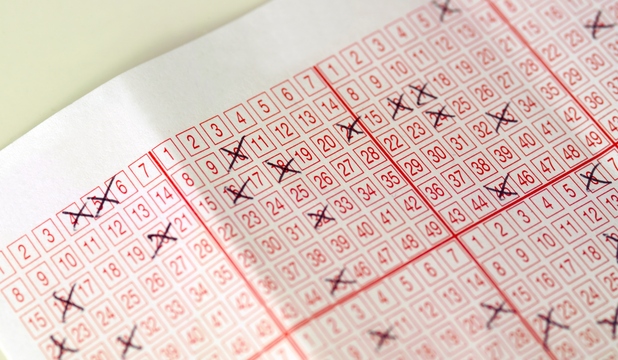 However, the excitement of packing for their family holiday on 24 September meant their usual Lotto purchase was forgotten.
And when they returned from their Canary Islands getaway, Louise was shocked to discover all of their lucky numbers – 4, 8, 29, 33, 38 and 48 - had popped up. Meaning they
could
have won a whopping £2,276,815...
What's more, they'd had lots of time at Manchester airport to grab a ticket, as their flight to Fueteventura with daughter Liara, one, and son Jesse, 14, was delayed by three hours.
Louise was quoted in
The Sun
, saying: "We would have had plenty of time to get our tickets. Liam even went to WH Smith at the airport. But for some reason buying a ticket didn't cross his mind."
She added: "We've been doing the lottery since we were teenagers and neither of us can remember not buying tickets. But on that day we were excited about the holiday."
Their numbers were picked for a whole host of reasons - four because Liam was born in April, eight as it's a lucky number in China and 33 and 38 because they often pop up on winning lines.
Liam admitted: "I feel like a right idiot for not buying a ticket. I keep thinking what I would have done with the money."
The pair have vowed to continue using their numbers – let's hope they get lucky again!
Reveal is now on Google Plus! Join us here for the latest pictures, fashion and celebrity news!