One poor little cockerel has been given an ASBO after a neighbour made a noise complaint about his early morning crows!
Owners Philip and Caroline Sutcliffe have been told to either find a way to keep Colin the cockerel quiet - or they'll have to get rid of their precious pet.
Officials served the Anti Social Behaviour Order after an anonymous neighbour complained to the local council. An investigation into Colin's cock-a-doodle-doos found that his noise breached health and safety levels.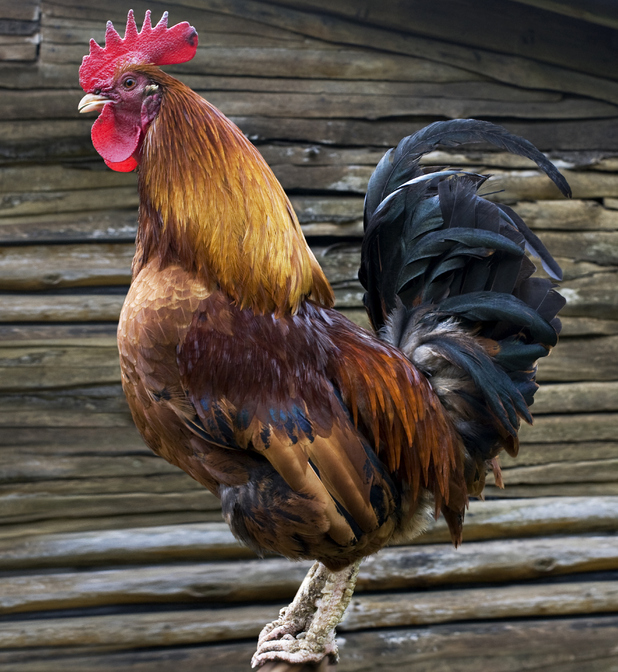 Philip and Caroline now have just days to find a way to keep their bird quiet, but fellow residents of the Eyam village, Chesterfield, have shown their support by creating a petition to insist that Colin is
not
a disturbance.
The Peak District-based couple have lived in the village for three years and have kept Colin, along with a few chickens, on farmland next to their home. They even checked with nearby neighbours that they were okay with them keeping the birds and received no objections.
Retied engineer Phillip, 80, said: "I find it ridiculous that someone would complain about a cockerel crowing in a rural village.
"I've tried everything to keep him quiet, including keeping him in the dark and in a small space, but it hasn't worked. Short of chopping his head off, I don't know what else I can do."
Colin must stop crowing before 8am in the mornings. If that hasn't stopped, the couple have to get rid of him by Sunday. But Philip refuses: "I won't kill him, even if they prosecute me."
A spokesperson for Derybyshire Dales District Council explained that the law means they must act upon noise complaints, adding: "This advice has been clearly communicated by our officers in this case."
Reveal is now on Google Plus! Join us here for the latest pictures, fashion and celebrity news!