Rima Hadchiti, 32, may be Australia's smallest mum, but she's never let that stop her dreaming big.
"If you had to describe yourself in three words, which would you choose? I'd say I'm feisty, unstoppable and strong-willed. I've always wanted to shout louder and run faster than anyone else. That's just the way it's been since I came into the world.
My brother Imaan, now 23, and I were born with a rare condition called primordial dwarfism. Our parents were told we wouldn't ever grow past 1.4m.
Today I stand at just 1m – that's 3ft 3in – but I refuse to let my height define me. I don't want the world to adapt to my needs, instead I want to fit in. That's what spurred me on to train as a social worker, perform in plays and at festivals and even, against all odds, become a mother.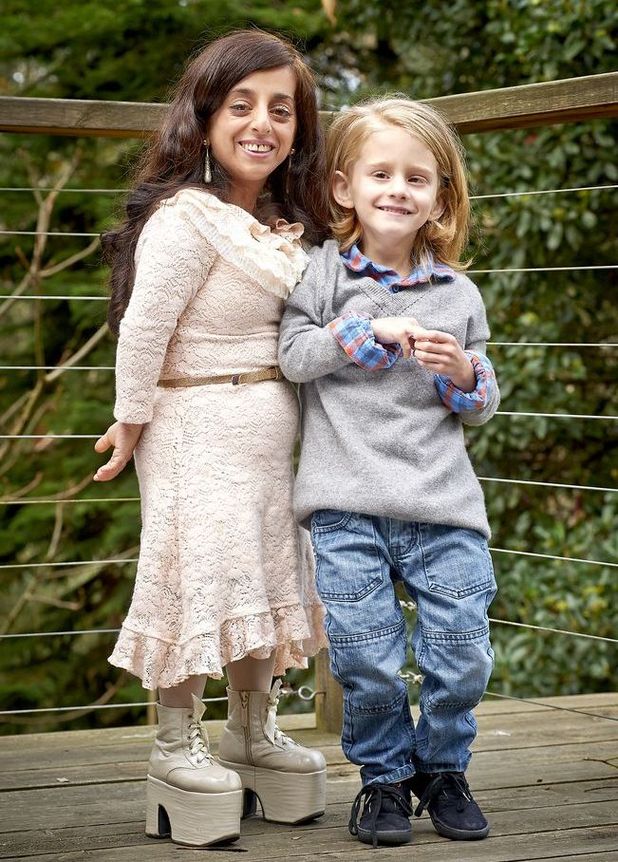 I'll always remember the time when I was four that I stood on a stack of books and used a broom to reach the light switch at home. My mum saw me struggling and reached up to turn it on. 'No!'
I said furiously. 'I want to do it!' So she turned it off and sure enough, after some effort, I managed to flick the switch. That determination's part of my personality.
I was 20 when I met Carl, a writer then aged 31, in a club in Melbourne, Australia. At 6ft 1in and a little shy, in many ways he was the opposite of me, but we clicked.
After exchanging numbers, we spent months talking on the phone before he asked me out. Our first date was to the movies, and I was so excited as we lined up to get tickets. But with Carl towering above me, I couldn't ignore the fact that people were staring. I only reached up to his hip, and for the first time, I felt extremely conscious about my height.
I bottled it up, but when Carl reached for my hand in public, I pulled away. 'What's wrong?' he asked. I confessed I didn't want my height to be an issue.
'We love each other and that's all that matters,' Carl said firmly. He was so certain that my worries melted away.
The more time Carl and I spent together, the more I knew we were meant to be. Six months later, we moved in and soon we were talking about marriage and children. Except, there was a problem.
As a teen, I'd been told my small stature would make it virtually impossible for me to carry a child. But I've never taken no for an answer. 'I want to be a mum,' I told Carl, and he fully supported me.
A year later, we tied the knot. I wore a specially made wedding gown and super high heels as we said our vows and shared our first kiss as husband and wife.
I stopped drinking and overhauled my diet and exercise to have the baby I longed for. After five months I was pregnant.
Carl and I were overjoyed but nervous. The doctor warned that mine was a very high-risk pregnancy. He explained that while our baby would be of normal height because my dwarfism gene usually skips a generation, my womb was only the same size as a four-year-old's, so there might not be enough space for our baby to grow.
He also warned the pressure of pregnancy might be too much for my body. At my 15-week ultrasound, when we discovered we were expecting a little boy, Carl and I were too scared to celebrate.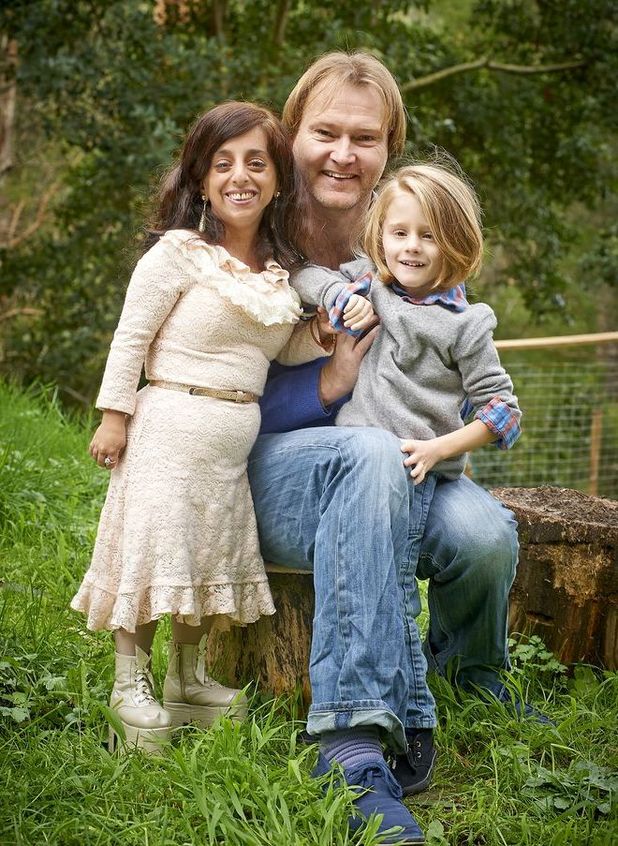 But with each week, we allowed ourselves a glimmer of hope. Every time I felt a flutter inside my tummy it gave me confidence that our little boy was going to make it. We had a cot modified so I could reach into it more easily and instead of a changing table, we bought a thick mat so I could change nappies on the floor.
At 22 weeks, I was admitted to hospital with high-blood pressure. I managed to hold on for another two weeks, before the doctor said it was too dangerous to wait any more. During the Caesarean I lost a lot of blood, and it was three days before I was able to see our son for the first time.
Osiris weighed 1lb 1oz. He was in an incubator with a ventilator to help him breathe. Seeing him there, I was overwhelmed with love. The doctor told us his lungs were underdeveloped and he had cerebral palsy on his left side, but he should pull through.
As days passed, Osiris grew stronger, and after nine months, Carl, now 43, and I brought him home.
I was so proud. Against the odds, I'd become a mum. Of course it's been hard at times. For a long while Osiris struggled to feed properly but now he's thriving.
Watching my son grow into the cheeky four-year-old he is today has been a privilege. At 1m, he's the same height as me! In heels, I'm just taller than him, but I know it won't be long before he's towering above me.
My condition means no one knows what the future holds. But I don't waste time thinking about that. I'm relishing every moment with my family. I might be Australia's littlest mum, but the love I have to give can't be measured."
by Smita Mistry