They say polar bears can be vicious but looking at these two, that could be extremely hard to believe!
This polar bear cub was spotted in Wapusk National Park, Canada, snuggling up to his mother.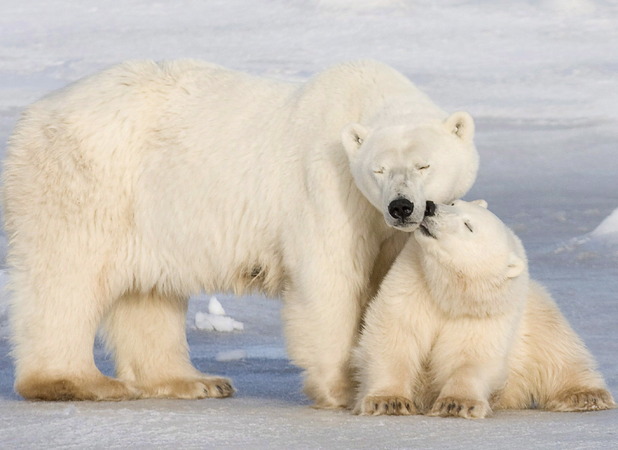 With his eyes closed and his head lovingly nestled into his mother's face, the cuteness is too much for us to bear (excuse the pun!)
Can we have one?!
By Anna Ramsey