Nadina Knight, 26, couldn't believe how much weight she'd put on at university. But after dropping five dress sizes, she's feeling like a new woman – with an old flame!
"While for some people university is all about studying and for others the nights out, you could say for me, it was all about food.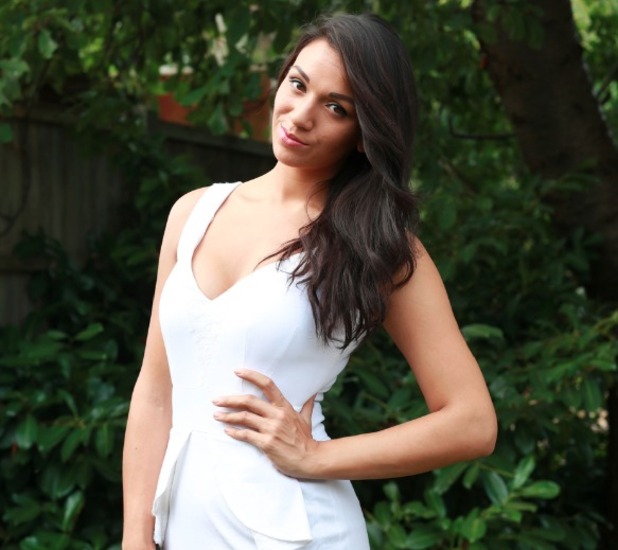 I was so excited to be away from my home in Northampton, I threw myself into it wholeheartedly, joining various groups and clubs at Buckinghamshire New University in High Wycombe.
The last thing on my mind was my weight and my routine went out of the window. I'd skip breakfast and head straight to the union to meet one group of friends for chips and a pasty. Then, after a lecture, I'd meet other friends for cake and a cuppa, then different ones again for lunch, an afternoon snack, then dinner.
Combined with boozy nights out, it wasn't surprising I gained weight but I honestly didn't notice. I lived in leggings and baggy tops. When they started feeling tight, I'd replace them at Primark, blissfully in denial that I was creeping up to a size 18. But although I hadn't realised how chubby I was, it seemed everyone else had. When I joined the cheerleading squad, friends were always picked for competitions while I was left behind to do the paperwork.
One night at the student union, I decided to make a move on a cute footballer. 'You don't really think you'd stand a chance with him? At your size?' a girl scoffed.
Even my mum was concerned. She had diabetes and was worried I'd get it too. 'Do you need that extra biscuit?' she'd ask cautiously, when I took my bad eating habits home. 'You've put on a few pounds.'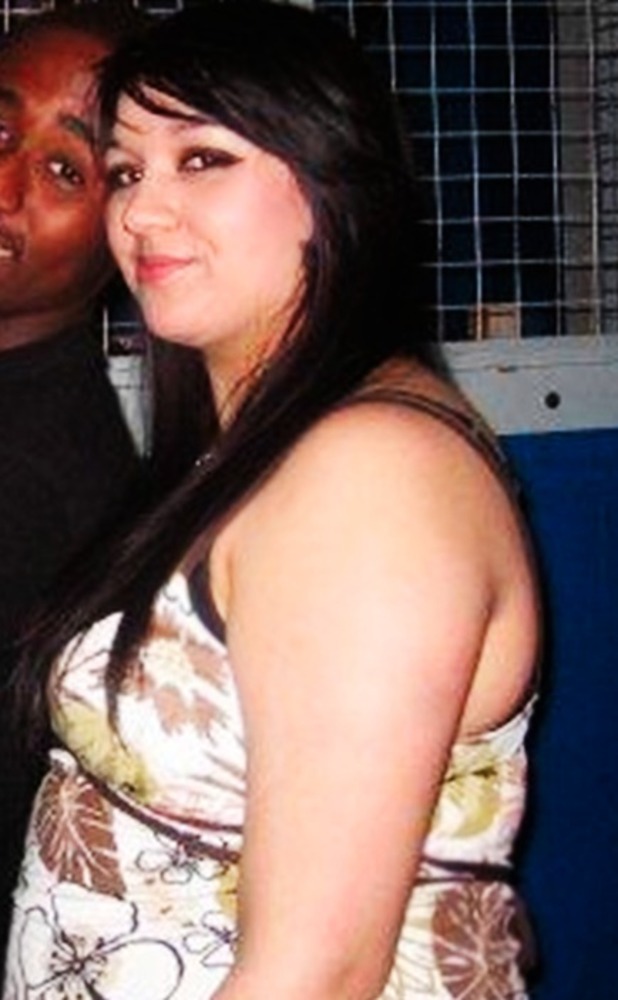 But I didn't listen. I was bubbly and confident and wasn't going to let a little bit of extra weight change me.
Even so, when I was in the student union bar and the most gorgeous guy I'd ever seen smiled at me, I looked around. Surely he couldn't be eyeing me up? But before I knew it, he was asking me for a cigarette.
As we chatted, I discovered Jacque Edouard, now 25, was as funny as he was attractive and I was more than happy to give him my number.
We went on a few dates and I was falling for him hard. But suddenly, he ended things. 'It's too difficult,' he told me. 'You live too far away and I don't want a serious girlfriend.'
I was crushed. I tried to put him out of my head but I still couldn't help peeking at his Facebook page every now and then. He seemed to be having the time of his life.
All I could do was follow suit. So when it came to my 21st birthday in March 2011, I organised a night out in the union.
I put on a new green and brown top and had a great night. But the next day, some photos were posted on the uni's website and the comments left me devastated.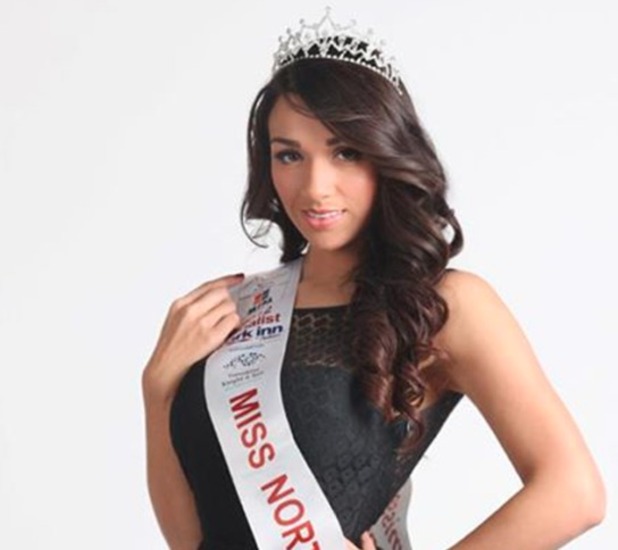 'Urgh, look at her.' 'Yuck!' 'She's so big.'
My eyes filled with tears as I pored over the pictures. I couldn't deny it. I looked huge. My confidence completely and utterly shaken, my thoughts flew back to Jacque. Maybe he'd called it off because of the way I looked…
Mum was right. I should start to be a bit healthier. Weighing myself, I discovered I was 16st 4lb. I was so clueless, I had no idea what the right weight was for my 5ft 7in frame. But I knew I needed to do something. So, unable to afford a weekly slimming group, I researched how to eat healthily online.
Determinedly, I cut out alcohol and snacks and started eating cereal with skimmed milk for breakfast. I'd go home for lunch and make myself grilled chicken with toast or pasta. To finish the day, I'd have chicken soup.
As I learnt more, I added fruit and veg and it didn't take long before people started complimenting me on my figure. Mum was even terrified I'd stopped eating.
I felt so good, I even entered my hometown Miss Northampton beauty pageant later that year, where I came second. My mum and sister had both done modelling and now I was losing weight, I thought I had a chance too.
The next year, I won and got to the Miss England final. I was a size 8 and 9st 7lb. It was amazing, especially as the prize was a holiday to Mauritius.
While we were there, I was in the hotel bar when someone called my name. Although it had been years since I'd heard the voice, I recognised it instantly. Jacque.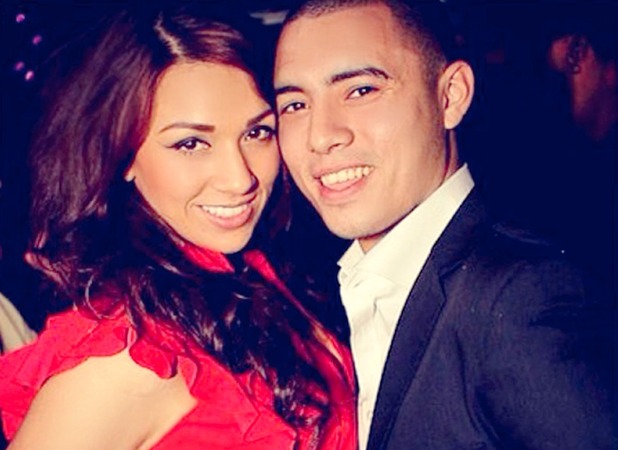 'You look amazing,' he gasped. At first, I was determined to be aloof – after all, he'd broken my heart. But within minutes, we were flirting wildly. Our chemistry was as strong as ever.
'I've always thought about you,' he confessed. 'I was stupid to let you go. Just a silly boy who was terrified of commitment.'
When I told him I was worried it was my size that had put him off, he looked shocked. 'I always fancied you,' he said.
We were inseparable for the rest of our holiday and at home, things didn't change.
'I'm not risking losing you again,' he said. 'Will you be my girlfriend?'
That was 20 months ago and now we live together, with our dog. I still enter beauty pageants, eat healthily and go to the gym. But I also slob out in my tracksuit bottoms with my hair pulled back.
I know Jacque loves me as I am – fat or thin, made up or dressed down. And that's the biggest confidence boost of all."
By Tracy Gayton, Sarah Whiteley