Cindy Karlsen proved her man had murdered their son for the insurance money – and feared she was next…
Cindy Best had always dreamt of being a mother. And when she met Karl Karlsen, a widowed father of three young children, she thought she'd found the perfect man to make that dream come true.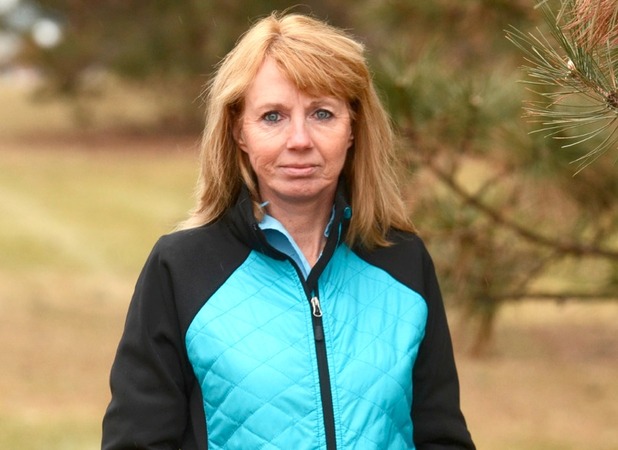 But in the years to come, Cindy discovered Karl wasn't the person she thought he was, when his lies and deceit ended in brutal murder. "You think you know someone, you commit your life to them but I never really knew my husband," says Cindy, now 51. "He killed our son and would have killed me if I hadn't stopped him."
Cindy met Karl in 1992, a year after his first wife, Christina, had died in a house fire. At the time, it was thought that Christina had been trapped in the bathroom and Karl had only had time to save their kids. "Karl seemed genuinely heartbroken," says Cindy.
"Things moved quickly between us – we wanted the same things. I had a failed three-year marriage under my belt and had been told I couldn't conceive. He wanted a good mother for his children. I thought we had a chance of happiness."
Nine months later, Cindy moved into Karl's family home in Varick, New York, which he'd bought with the $200,000 (£122,000) he'd got from Christina's life insurance policy. Cindy had grown close to his children – Erin, then eight, Levi, seven, and Katie, six: "To me, they were never my stepchildren – just my children. And they all chose to call me 'Mum'."
Cindy, who worked as a waitress, married Karl in August 1993 and with IVF, their son Alex was born three years later.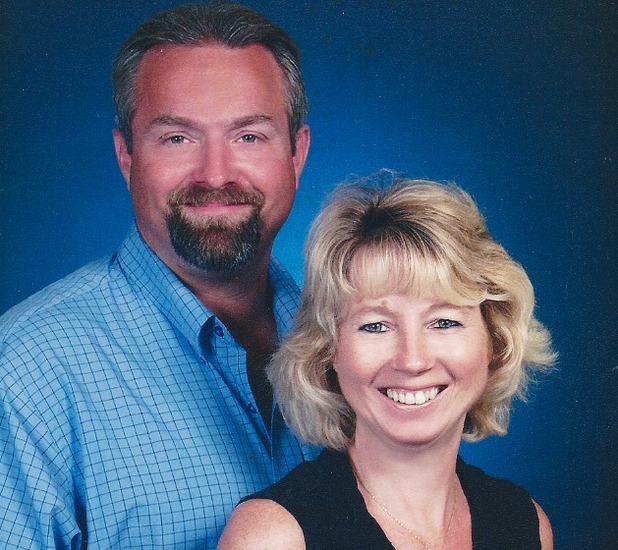 "I was overjoyed," says Cindy. "It was like our little family was complete."
But Karl, who worked in a glass factory, was determined to make it big. "He was forever investing in dubious business ventures he hoped would make him rich. He was desperate to impress people. But he'd lie to me about money and we'd row. In the end I only stayed for Alex's sake."
They also disagreed over Karl's strict discipline of the kids and family life grew increasingly difficult as Levi became a rebellious teen. "It didn't help that Levi believed his father had let their mum perish in the fire. He quit school at 16 and ran away to live with friends."
By the time he was 22, Levi was divorced with two children. Penniless, Karl let him move in. "I was so happy Levi was back – Erin and Katie had left home by then. He had two adorable daughters and was really trying to turn his life around," Cindy says.
On 20 November 2008, Karl left the house early, before returning to repair a truck with Levi. Shortly after, Karl and Cindy had to leave to go to her aunt's funeral.
"I got in the car and Karl went to the barn to tell Levi we were leaving. A couple of minutes later he came back and we drove off," says Cindy.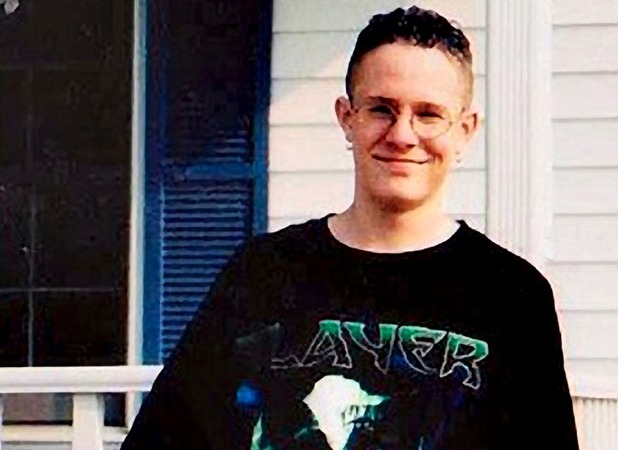 They returned after four hours and she instantly knew something was wrong.
Levi's truck hadn't moved and the radio was playing country music, which he couldn't stand.
A moment later, Karl came rushing into the house yelling, "Call 911! Levi's dead!"
Cindy says: "The world stopped. I grabbed the phone and raced to the barn. Karl had dragged Levi out from under the truck. I wanted to try CPR but his chest was crushed. Karl was sobbing inconsolably on the floor. I knew our son was gone and I broke down."
The coroner ruled Levi's death an accident and shortly after, they were told Karl was the sole beneficiary of Levi's $700,000 (£432,000) life insurance policy.
"Karl said getting life insurance was something Levi did to improve his image in his divorce proceedings, to provide for his kids," says Cindy. "It made sense he would leave it to his father rather than his ex.
"But as time went on, I started to question everything. I can't explain why but I knew something wasn't right. It ate away at me. I couldn't sleep and had panic attacks."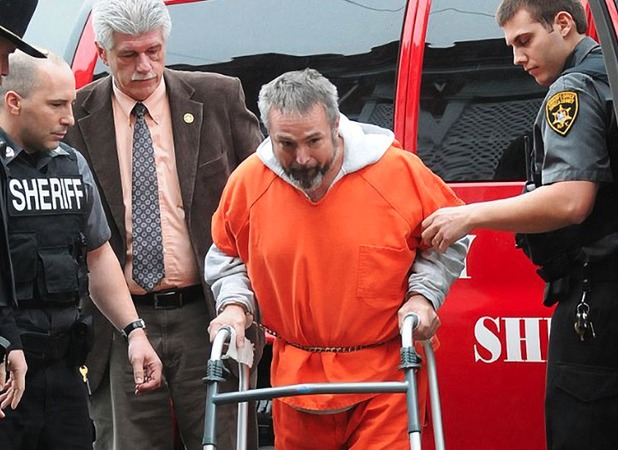 Desperate, Cindy hired a private investigator, who discovered that police had previously suspected Karl of the house fire that killed Christina. And there was more – Karl had taken out a life insurance policy on Cindy too.
"I was worth $1.2 million to him dead,' she says. 'I was terrified. I couldn't risk Karl finding out I knew so after another row about money, I said I was moving out."
Cindy spent the next six months hiding in hotels with Alex. In September 2012 she saw a TV programme in which a woman got her mother to confess her crime on tape and decided to do the same. "I asked Karl if we could meet for dinner to talk about working things out. He agreed and I tucked a tape recorder inside my bra."
On their fourth meeting, Karl confessed that he was to blame for Levi's death. Cindy went to the police, but the recording was barely audible. She had to meet Karl once more, while wearing a wire. Again, he confessed and the police arrested him.
He told police that he had opened the truck door and it had tipped, falling on to Levi. He "took advantage of the situation" and walked away. Instead of helping to get his son out from underneath the truck, he had gone to the funeral with Cindy. But that morning, unknown to anyone, he had also gone to get Levi's will authenticated.
When Karl went on trial last November, he pleaded guilty to second-degree murder and was sentenced to 15 years in jail. The police have since charged him with first degree murder for the death of Christina.
"For so long I thought I was just paranoid but the truth was even more horrifying than I could have imagined," says Cindy. "I've no doubt Karl would have targeted me next if he'd discovered I was on to him.
"I'm just sorry I didn't expose him in time to save Levi."
By Cynthia Vice Acosta, Su Karney