We've all had a pizza after drinks, but one in a cocktail?
As bizarre as it sounds, a bar in London is now serving the new boozy brew, inspired by one of the UK's best loved take-away treats.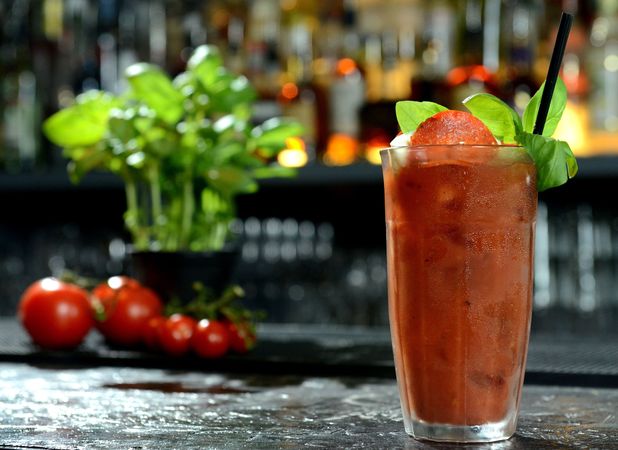 On sale for £8.50, the nation's much-loved Domino's Pepperoni Passion Pizza is behind the flavours in the Pepperoni Passion cocktail.
The takeaway chain teamed up with the trendy London Cocktail Club to make the drink exclusively for London Cocktail week (6-12 October).
Made using pepperoni vodka, tomato sauce and passionfruit, it's then topped off with basil and mozzarella cheese before being served in a traditional cocktail glass.
Now on sale, you can grab a slice of the action at the trendy Shoreditch bar where the bar's founder, John Goodman, created it.
The 30-year-old said: "We decided to update the classic Bloody Mary formula.
"We used the tomato sauce for its fruity qualities and matched it with passion fruit and a hint of spice. We love pushing the boundaries of cocktail creation."
We wonder if it wards off the hangover as well as the real deal?
By Layla Haidrani