Oscar Silva, 30, from London, was trapped inside a burning building and his girlfriend, Sophie Rosser, would do anything to save him…
"Everywhere I look in London reminds me of Sophie. She was in love with the city and so when I fell in love with her, it quickly became a massive part of our relationship.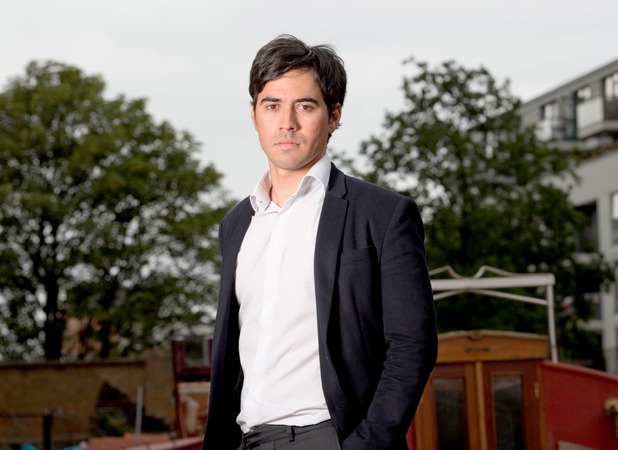 We'd go for long walks along the river, wander through Borough Market and eat in the famous restaurants. She even loved films like Bridget Jones's Diary and Love Actually because they were set in the Big Smoke.
But watching any of those movies now is bittersweet, because not only is Sophie Rosser gone, she lost her life trying to save me. It was an act of bravery, of love, that will always stay with me.
I first met her in the bar where I worked in 2009. She was with a group of friends and when she heard my accent, she asked when I was from. When I told her Central America, her face lit up.
'I love salsa dancing,' she told me, and as we started chatting, something sparked inside me. I couldn't believe a girl as beautiful as Sophie was that open and friendly.
I couldn't resist asking her out. Immediately, she suggested dancing. On our first date, she glided effortlessly around me, laughing and encouraging me to join in. She was dazzling.
From that night, we saw each other every day and I soon found out that Sophie's energy stretched far beyond the dancefloor. When she found out I'd studied architecture – just like her – but had lost my job in my native Nicaragua, she coaxed me to get back into it. Though she was just 21, her ambition was infectious and with her help, I applied and got a job in the field I loved.
Within two months, I'd moved into her flat and after six, we rented a place with a friend. Every day was an adventure. We'd have friends round, throw parties and spend hours laughing.
We'd argue over silly things, like what takeaway to get or me leaving my trousers on the floor, but it never lasted for long. I felt like I'd met my soulmate and Sophie felt the same. We loved talking about the future and wanted to get married and have two or even three children. But Sophie had aspirations and our careers came first.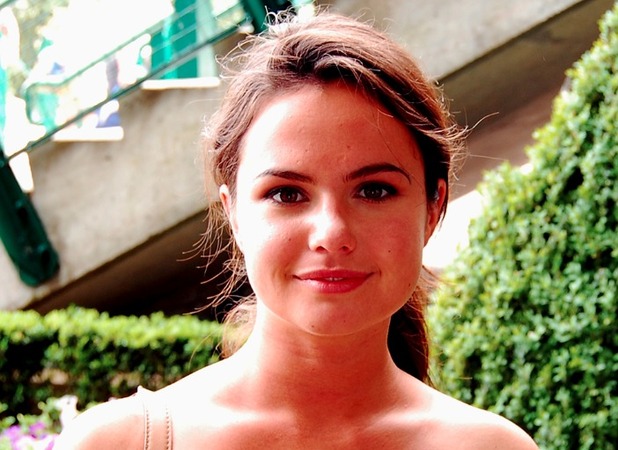 So I held off proposing, even though I knew it was only a matter of time. With a cheeky grin, Sophie even showed me what kind of diamond she wanted.
One night in August 2012, I was working and she was at a friend's birthday party. I was meant to meet her but I finished later than I thought I would, so I just headed home, telling her I'd see her there. Exhausted, I fell asleep. It was only when my phone rang that I woke up, and when I answered, it was Sophie, sounding panicked.
'There's a fire, you have to get out!' she cried. I had no idea what she meant until I saw flames reflected in the window of the building opposite.
'You have to get out, evacuate,' Sophie kept saying. I hung up, then rushed to wake our flatmate, François.
We tried to get downstairs but the smoke was thick and black. We couldn't get through it.
Instead, we went back to the flat and onto our balcony, grateful for the fresh air. When the fire brigade arrived, I tried to call Sophie back, to tell her I was safe. But there was no answer.
On the ground below, we saw a fireman bring someone out and start resuscitation. With growing horror, I recognised Sophie's white jacket and black jeans and I fell to my knees.
As soon as the fire brigade put out the fire and led us outside, I rushed over to the motionless body – it was Sophie.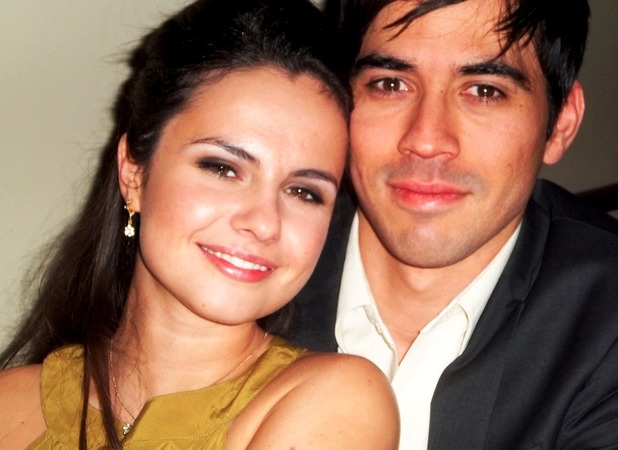 'We found her in the stairwell. The smoke overcame her and she had a cardiac arrest,' they told me. 'She wasn't breathing but we've stabilised her now.'
I couldn't believe it. She'd come in after me, to make sure I was safe.
I went with her to the hospital and called her dad. As I waited for more news, I planned how I would take time off work to look after her – soon, we'd be back to normal.
But after eight hours, we heard an alarm go off and saw doctors running. Not long later, we were told Sophie had another cardiac arrest and despite their best efforts, she'd passed away.
I couldn't believe it. Sophie wasn't the kind of person who should die young. She had been so full of energy, of life.
I'd always imagined we'd grow old together, and whenever we saw elderly couples, we'd giggle about what we would be like when we were their age.
But as the days turned into weeks, it slowly sank in. Sophie, the girl who'd inspired me, who I couldn't take my eyes off, was gone.
The inquest revealed the fire started in a neighbouring flat after a damp towel was left on a hot lightbulb. Sophie ran in, trying to save my life, but had been overcome by smoke.
Now, two years on, all I can do is live a life she would be proud of. I work hard in my job, just like she wanted, and I've visited New York, another city she loved.
I haven't had another relationship – I can't imagine meeting anyone like her or feeling that way about another woman.
Our love was as unique as she was."
By Michelle Davies and Sarah Whiteley