Going thorough your menopause is something that's unlikely to even enter your mind in your early twenties, but this is exactly the case for Amy Quinn who, at just 21, is already experiencing these changes.
It is just one of the devastating side effects that the student from Glasgow has undergone since she was diagnosed with ovarian cancer back in 2012.
Amy first started getting symptoms in the January that year but because of her age, medical staff didn't consider the fact she might be seriously ill.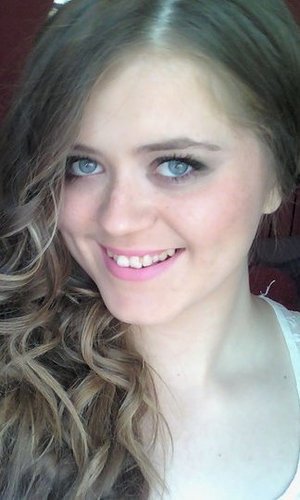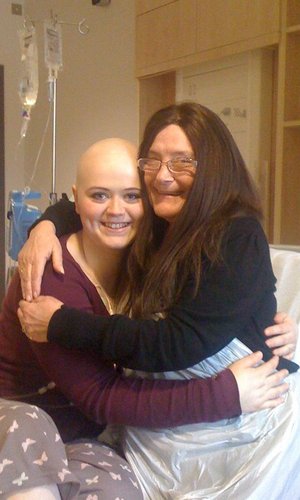 "I had pain in my abdomen and back and I was urinating frequently. I went to the doctor but he dismissed it, saying I just had cramp."
As her pain continued, a talk from the Teenage Cancer Trust at her school encouraged her to keep voicing her doubts. "I remember they said a lot of teens just got ignored when they went in because they're young, and that led to teenagers dying of cancer or getting diagnosed really late."
Doctors eventually agreed to send her for a scan in May and it was then they discovered a small cyst on her left ovary, which needed to be removed via keyhole surgery.
"I had to wait until October for the operation and the pain was just getting worse. It was even difficult to walk. I went to the doctors a few times but the cyst hadn't grown, so I knew there was definitely something else wrong."
After the operation, doctors told Amy they'd sent away a sample of the cyst for testing and a few weeks later she received a phone call, asking her to come in urgently.
"The doctor said I had to bring someone with me and it was at that point that the penny dropped. I thought: 'Oh I've definitely got cancer'."
"I remember being in the room and the doctor putting his box of tissues down. He told me I had cancer and would need further surgery. He spoke to me and my dad for ages but I don't really remember anything else."
Amy had to wait until 31 December for the operation, where the true extent of the disease was revealed. She had a rare form of the disease called ovarian low grade serous carcinoma that had advanced so far, the surgeon had been forced to remove both her ovaries, as well as her fallopian tubes, appendix and omentum.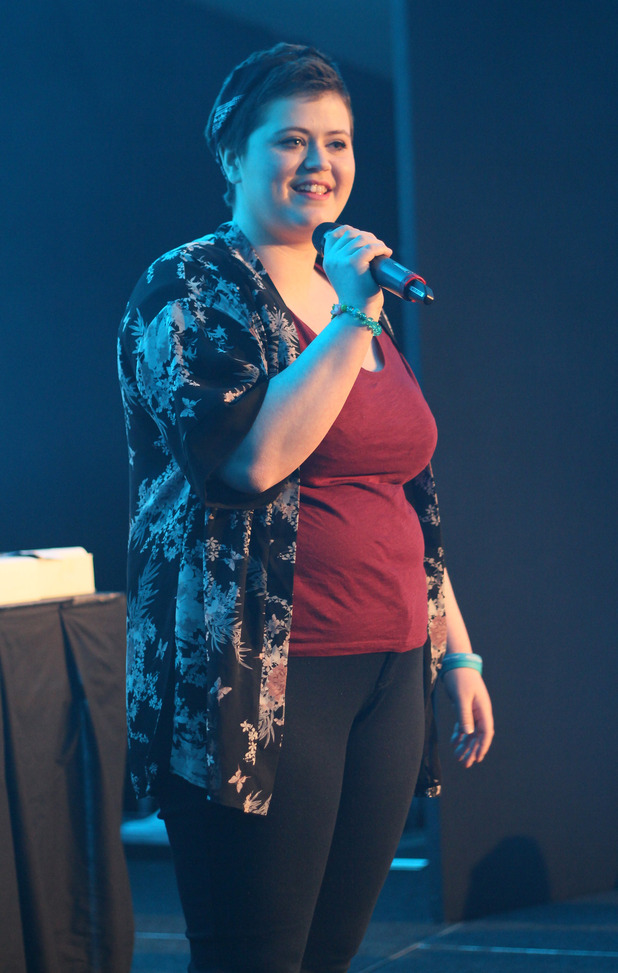 "That was probably the hardest bit. All of a sudden, I was infertile. I've still got my uterus, so I can have a baby through IVF, but because I didn't know they were taking my ovaries out, they couldn't freeze my eggs."
After that, Amy had to endure a four month course of chemotherapy, during which she lost her hair.
"Everyone has that one thing they like about themselves and they get comments about – that was mine. I had brown hair and blonde highlights and it was so long, it flowed down by my back. It was quite horrible having to lose it."
On top of that, she was going through menopause. "It was horrible because it's not something that people my age can relate to. Whenever I mention it, people think I'm joking, but I'm really having a hot flush! It's not as bad as cancer, but it's not a nice thing to go through."
Although the pain of chemo was sometimes unbearable, Amy was determined not to let it take over life. She even continued studying for her degree in Business Studies during this time, completing her coursework in the hospital.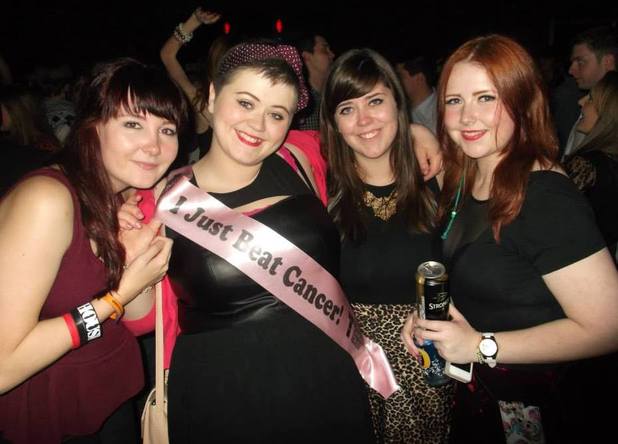 And, despite everything she was going through, Amy also planned a concert to raise money for the Teenage Cancer Trust. It took place in Glasgow in May 2013, after her treatment had finished, and they raised an amazing £10,000. "I wanted to do it for the charity. I had finished my chemo the week before, so it was a celebration. I sang
Feeling Good
and it was the first time I felt I looked good – even though I was wearing a wig!"
After getting the all-clear in June 2013, Amy is getting on with her life and despite her awful experience, she says she wouldn't change anything. "It was horrible but I've done things I wouldn't have done before and I've learnt so much. It's given me a zest for life."
But above all, she wants to emphasise just how important it is for doctors to listen more to teenagers when they're showing classic cancer symptoms.
"It can't hurt to send someone for a scan. I had to visit the doctors five times before I got one. If I had been 50 years old, they would have jumped to it but because of my age they didn't take it into account. Too many young people die because of this. In my case, an early diagnosis could have saved my ovaries."
Teenage Cancer Action Week takes place between 22 and 28 September 2014. Teenage Cancer Trust is asking everyone to learn the most common signs of cancer in young people to help save a life.
`
The five most common signs of cancer in young people aged 13 to 24 are unexplained and persistent:PainLump, bump or swellingSignificant weight lossExtreme tirednessChanges in a mole
Reveal is now on Google Plus! Join us here for the latest pictures, fashion and celebrity news!