When Michaela Cotterill, 27, from Stockton-on-Tees, began feeling ill, she was told it was part of pregnancy. But it was much more deadly than that…
"Smoothing down my six-year-old daughter's school cardigan, I take a step back to examine her. She looks so grown up, ready to start her second year in infant school.
I feel like welling up – after all, it's a moment that would bring tears to any mum's eyes. But there's another, deeper, reason I'm emotional. This was a sight I was never meant to see.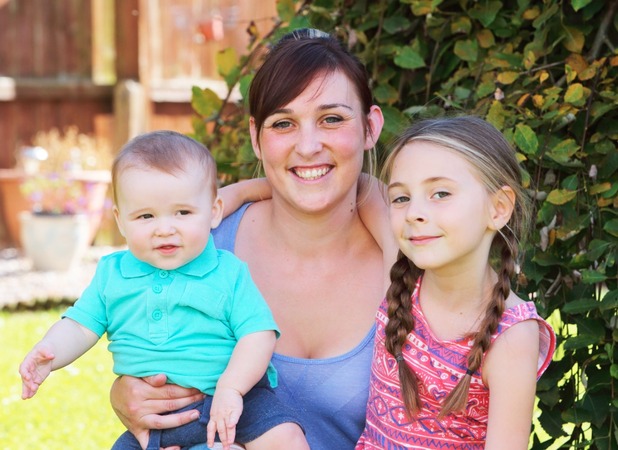 Because when Maesie was born, I was so ill that doctors warned my family I only had 24 hours to live – and astonishingly, it was my little girl that had put my life at risk.
I'd fallen pregnant at 21 to my boyfriend at the time, Phillip, in June 2007 and after suffering from morning sickness at first, I'd adored my growing bump. From the moment I found out I was having a little girl, I bought her everything she needed – a Moses basket, a pushchair, whatever. And by the time I was seven months pregnant, I had her whole wardrobe set up. I couldn't wait to meet my daughter.
However, at 31 weeks pregnant, I started to feel ill again. Not nauseous this time but pains in my stomach. They were so bad, I was convinced I was going into labour. However the hospital confirmed that, although I was 1cm dilated, my pregnancy was progressing normally and sent me home.
Even when I started coughing up blood clots the size of 50p pieces, the hospital said this also sometimes happened to pregnant women.
But something wasn't right. As my last trimester crawled by, I grew more and more tired. Even walking upstairs left me breathless. It felt like I was being suffocated.
By the time I went into labour at just under 37 weeks, I had to be put onto oxygen and was struggling to maintain consciousness. And although I was allowed home after eight days, I felt terrible.
I could barely get out of bed, let alone hold Maesie. So doctors took me back in for tests. At James Cook University Hospital in Middlesborough, a blood test revealed I had cancer of the placenta, which had spread to my lungs
and chest.
I can hardly remember what they told me, just turning to my mum Julia, and bursting into tears. I'd just become a mum. I couldn't be dying.
I was taken by ambulance to Weston Park Hospital, in Sheffield, and given my first chemotherapy treatment. Doctors warned my family that I might not wake up – I only had 24 hours to live. I even took a farewell photo with Maesie, so she had something to remember me by.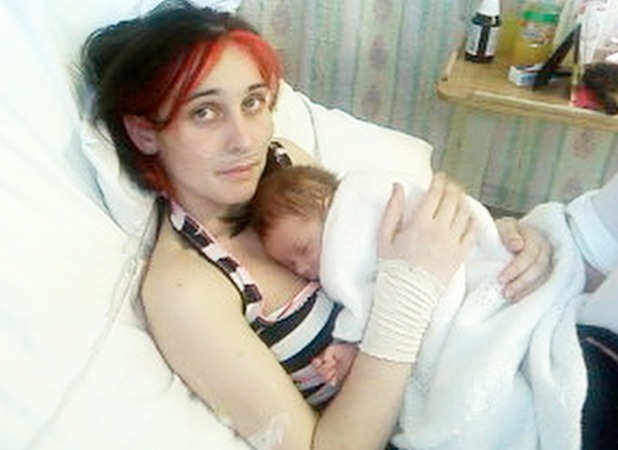 From then on, everything is a blur but my family have told me I was taken to the high dependency unit and that I was unconscious for three days.
I had been diagnosed with a rare form of cancer called postpartum choriocarcinoma, which affects one in 50,000 pregnant women. It's caused by a hormone called HCG that ordinarily increases in pregnancy to a level of six – in my case, it reached a staggering three million. I had 100 tumours in total.
But despite my bleak prognosis, I battled back. It wasn't easy. As the chemo started to do its job, I had to learn to breathe again, as the tumours had left me sucking in short gasps of air. And I was wearing children's clothing because I'd lost so much weight. But every day, I grew a little stronger and eventually, after three weeks, I was allowed home.
The vicious treatment that had kept me alive had cost me my hair and made me weaker than I'd ever felt, but I didn't care. I was just glad to be home, to have the chance to be a mum again to Maesie.
Desperate to bond with my new baby, I made sure I did every feed and every nappy change, no matter how exhausted the chemotherapy left me. And every time I gazed down into Maesie's gorgeous little face, I burned with love. I had to get better.
Finally, after three months of intensive treatment, the scans showed that the treatment had been successful. Against all odds, the cancer was gone. And to my relief, future check-ups confirmed it was staying away.
Six years on, it's hard to believe it really happened. I can't believe that I was so close to death. But I'm here, and I'm healthy. In fact, I've even completed the Great North Run for the Teenage Cancer Trust, who helped me when I was ill.
Sadly, Phillip and I broke up but in January last year, I met James, 27. Together, we have a lovely little boy called Lucas, born in February, and we're getting married next year.
People often ask me if I was scared to have another baby but the doctors had told me I had no more chance of getting cancer again than any other woman. And I was certain nobody could be that unlucky.
But that doesn't stop me being grateful – grateful to be alive, grateful to be a mum and grateful every day for my health."
Teenage Cancer Trust is raising awareness during Teenage Cancer Action Week between 22-28 September. Learn the five most common signs of cancer at teenagecancertrust.org to help prevent misdiagnosis in young adults