Reveal discovers that girl power rules in the town of Noiva do Cordeiro – but these beautiful Brazilian women are in need of a little loving!
The houses are painted lilac, pink and orange, the trees are tied with ribbons, and the scent of fresh lavender floats on the breeze.
Everything in Noiva do Cordeiro, deep in the hills of South East Brazil, has a distinctive feminine touch. And no wonder: the rural town, which lies 300 miles north of Rio de Janeiro, is populated – and governed – almost entirely by women.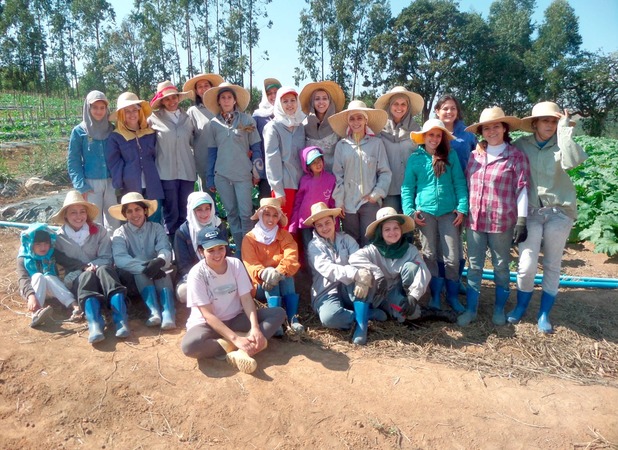 Mysteriously cut off from the outside world for more than a century, the women here are renowned for their beauty – as well as their refusal to live in a man's world. Here, the ladies make the rules and do most of the work, from running the town's finances to farming and even building their own houses.
Meanwhile, the few men lucky enough to live here know their place. Husbands have to work away during the week, returning only at weekends, while sons are sent out into the world at 18.
Unknown outside Brazil until now, the town hit the headlines after it became known its women were looking for husbands – sparking a frenzy of male interest from around the world.
One of its residents, Nelma Fernandes, 23, made the appeal, saying: "Here, the only men we meet are either married or related to us. I haven't kissed a man for a long time. We all dream of falling in love and getting married."
We spent two days in Noiva do Cordeiro and discovered a carefree, caring and hardworking community where girl power is well and truly alive.
Despite what people might think, the town's women insist there is never any bitching, bickering or backstabbing – despite more than 300 women living and working together.
"We live in peace and harmony. We never argue," says Rosalee Fernandes, 49. "Everybody asks us the same question, and when we say there are no fights, no one believes us. But it's how we've always lived."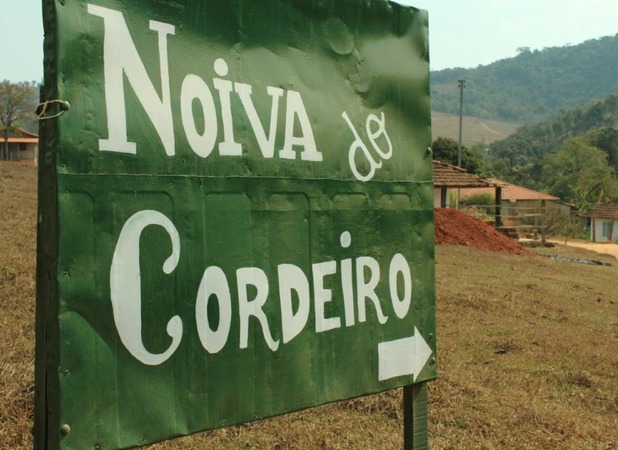 The town dates back to 1891, when a young girl, Maria Senhorinha de Lima, was forced to marry a man she didn't love. When she left him after three months, she was branded an adulteress and chased out of town by the Catholic church.
Shunned by locals, she and other women who went to live with her were branded prostitutes, causing them to isolate themselves from the outside world.
"We suffered prejudice for decades," says brunette Edinele, 30, one of Maria Senhorinha's great granddaughters.
"Even the local cemetery had a separate place to bury us. They thought that just because we had chosen to be in control of our own destiny, there was something wrong with us."
In 1940, an evangelical pastor, Anisio Pereira, married one of the women, aged 16. He founded a church and imposed strict rules, banning the women from drinking alcohol, listening to music, cutting their hair or using any type of contraceptive.
Edinele says: "Some of the women married men from another church he'd founded in a nearby town. But it didn't make us happier, only poorer. Without contraceptives, they had big families and ended up going hungry because there were so many mouths to feed.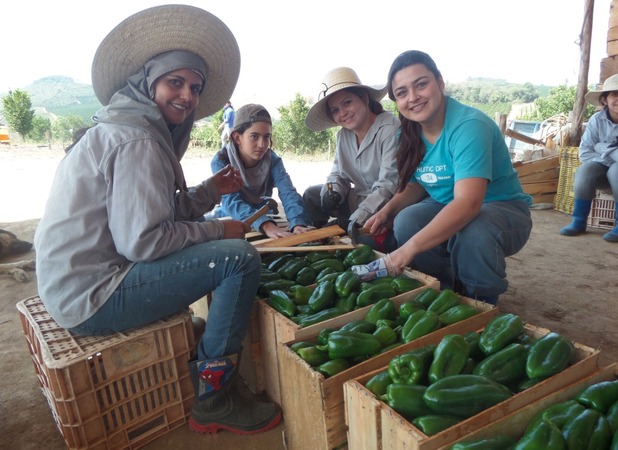 "Some of the women started to say, 'Hold on, this isn't right, we can do much better without all these man-made rules.' So they took matters into their own hands. By the time Anisio died in 1995, they'd pulled down the church he'd built and decided never again to let a man dictate how they should live. Then they started rebuilding their broken community – on their terms."
Today, Noiva do Cordeiro is a thriving and wealthy community, thanks to the way its people work together. Some of the inhabitants trained to be seamstresses and fashion designers, setting up a small factory where they manufacture lingerie to sell. They also began to work the land, negotiating contracts to sell their produce to supermarkets in the nearest city, 60 miles away.
Every morning the women wake up early to head to the fields, loading the trucks and driving the tractors themselves. It's tough work in the hot sun, but as Edinele says: "We're very vain. We put on sun cream, gloves and cover our heads. The last thing we want is to get burned and wrinkled. When we finish, we doll ourselves up and make sure we're gorgeous again."
Recently, they convinced the government to invest in an IT project in the town, and now use the internet to learn extra skills, as well as picking up fashion and make-up tips.
The women spend most of their time in a central community centre called Mother House, where they cook, eat and socialise.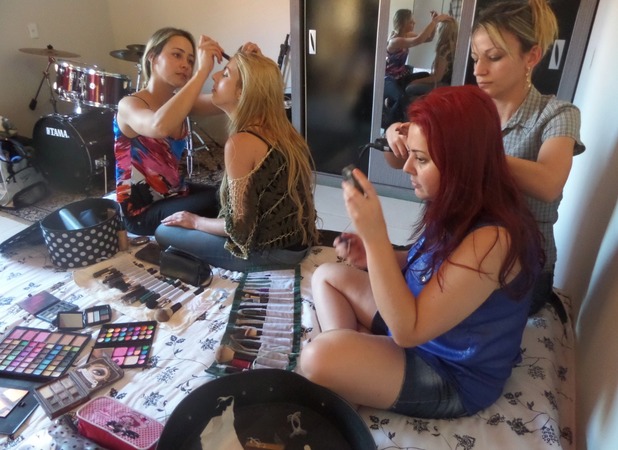 Selma Fernandes, 31, tells us: "We share everything. It's a great way to live. When I get fed up with my clothes, I just pop into one of the other girls' homes and choose from hers.
"It's the same when one of us needs a house – all the women get together to build it. There isn't much we can't do."
Except finding men to fall in love with, that is. Selma, who married one of her own cousins, admits the lack of eligible bachelors is one of the downsides of living in such isolation: "All the girls dream of getting married and having a family. But there aren't many opportunities to meet a guy you aren't related to.
"We've had hundreds of offers in the last week from all over the world. But men need to know that things are different here. Our husbands are expected to wash the dishes, help in the kitchen, clean the toilets. It's not that we're anti-men – it's about being equal."
Vilma Viera, 38, who runs the lingerie factory, also warns potential suitors might be in for a shock: "We're all free. Any man interested in one of our girls needs to understand that.
"If you want to come here, you'll need to live as we do. And that means accepting that you won't be in charge."
By Matt Roper