Jodie O'Grady, 27, from Milton Keynes, is capturing every move her son Joshua makes after he was diagnosed with a condition that will take not only his memory but also his life...
"You know that feeling when something is on the tip of your tongue but you can't quite get it out? My son Joshua battles that every day.
It's frustrating, annoying – and also a sign of the deadly disorder he has.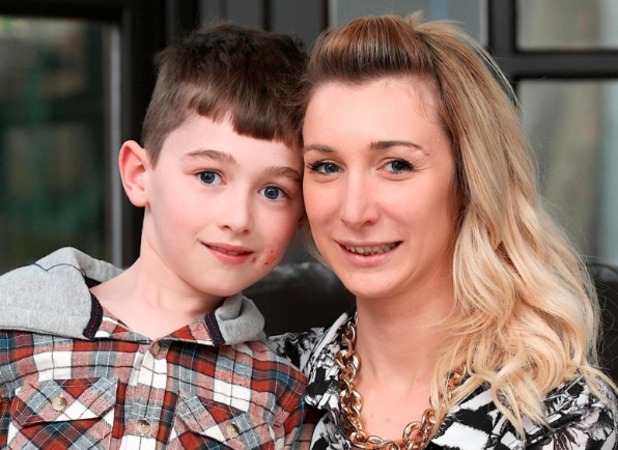 Because although Joshua is only seven years old, he has childhood Alzheimer's. Not only does this mean his memory will eventually fail him, leaving him unable to talk, confused as to where he is and even unsure of who I am, but it is also a life-limiting disease. Sufferers usually live for five years after they start showing their first symptoms.
Joshua got his just under a year ago. What that means, I can't bear to think about.
Our son was born with slightly yellow eyes but otherwise he seemed healthy. Tests showed no liver disease so, baffled doctors at the John Radcliffe Hospital, Oxford, referred us to King's College Hospital in London, for more tests.
There, my boyfriend Callum and I were asked if we had any family history of illnesses among children. My cousin's daughter had died when she was just three months old from severe liver disease the previous year. She'd suffered from Niemann-Pick type C – commonly known as NPC, or childhood Alzheimer's – so I told the specialist, who tested Joshua just to rule it out.
She assured me she'd never heard of two babies in one family suffer from the disorder because both parents had to be carriers of the faulty gene, making it incredibly unlikely.
But the odds were against us. Joshua did have NPC. "Please don't look it up online. We've made you an appointment and a consultant will explain it to you then," the doctor warned.
This was the worst thing they could have said. We went straight to our computer and were terrified by the worst-case scenarios. But of course, we already knew the severity of the situation because of my cousin's daughter.
NPC affects just one in 150,000 babies and causes harmful build-ups of fatty substances in the liver, spleen, bone marrow and brain.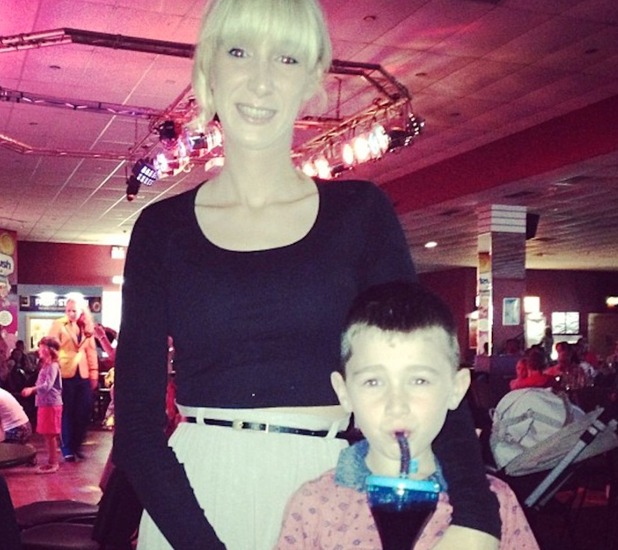 The condition is known as childhood Alzheimer's because it causes progressive senile dementia, like in elderly people. The consultant warned us it would set in around Joshua's fifth birthday. He'd gradually forget his words, lose the ability to walk, even swallow. Eventually, he'd become too senile to know who he was.
But it wouldn't stop at that. Sufferers usually pass away from liver failure. "Prepare yourselves for the worst," the consultant said. "You need to make the most of Joshua while he is well. Make all his wishes come true." His words were blunt but I appreciated that. I didn't see the point in skirting around the facts.
I never took my eyes off Joshua and, as I watched him reach his milestones like other children, it was so hard to imagine he'd ever change. He was bright, great at maths and loved writing stories. He enjoyed school and was popular
and confident.
But I always made sure to take plenty of pictures and tried to imprint the sound of his laugh, his voice, in my mind, aware time wasn't on our side.
In August 2012, Callum and I had another baby, Poppy. She doesn't have NPC and Joshua adored her immediately. As he learnt to make her smile, I started to film them, desperate to capture the sound of their shared laughter.
As Joshua's fifth birthday passed, I couldn't help but hope. We'd been to conventions and met other families – some patients lived well into their teens and adulthood before they showed signs. I buried my head in the sand and prayed it would never happen to Joshua.
But in December 2013, Joshua sat down to write a letter to Santa. He looked lost in thought, his pen poised.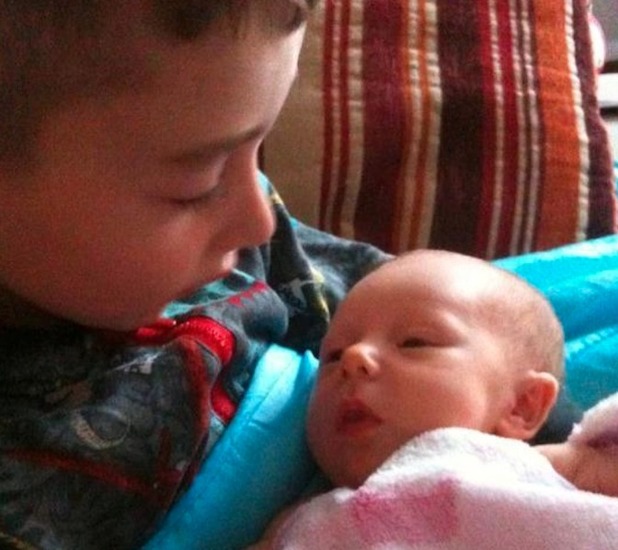 'I can't remember,' he eventually blurted out.
He'd already told me he wanted Disney Infinity figures for his games console but he couldn't recall his favourite characters. Calmly, I suggested we get the catalogue out and it comforted Joshua. Soon he was happily pointing to toys. But I was fighting back tears. I knew what was happening.
Since then, Joshua's been forgetting more and more things. He knows who we all are but he can't remember what he was just talking about. When he writes me a story, it's just a jumble of letters. He struggles with basic sums and can even lose his balance while sitting down, ending up on the floor.
He gets frustrated and exhausted, falling into bed as soon as he gets home from school. Knowing something is wrong, he's beginning to lose confidence and call himself stupid. I do everything to assure him he's anything but. We've got him an iPad to speak his stories into, rather than writing them down. We praise him and tell him how amazing he is.
But we know this is the just the first step in a downward spiral. Joshua's condition is incurable. Doctors put him on a drug trial to try and slow down his symptoms. Sadly it didn't work. We can only hope for more developments in the near future.
A year ago, we set up Joshua's Hope to fundraise for Niemann-Pick Disease Group (UK). We've made £5,000 through bike rides, wrestling matches and fire walks. My friend Louise is shaving her head and my sister asked for donations in lieu of wedding gifts.
I already watch the tapes of Joshua back so I can savour and enjoy every new little thing he does, again and again. He's an incredible boy, one who will always be remembered."
To find out more, visit Joshua's Hope.
By Kim Willis