Many of us are familiar with that sickly stomach, pounding head after a night out on the tiles, but did you know that the average Brit will spend nearly a year of their life hungover?
Yep, that's right. Apparently we experience a huge 315 days enduring a sore head thanks to one too many glasses of wine.
The survey of 2,000 Brits over the age of 18 also found that the average person will experience a painfully long seven-hour hangover at least once a month!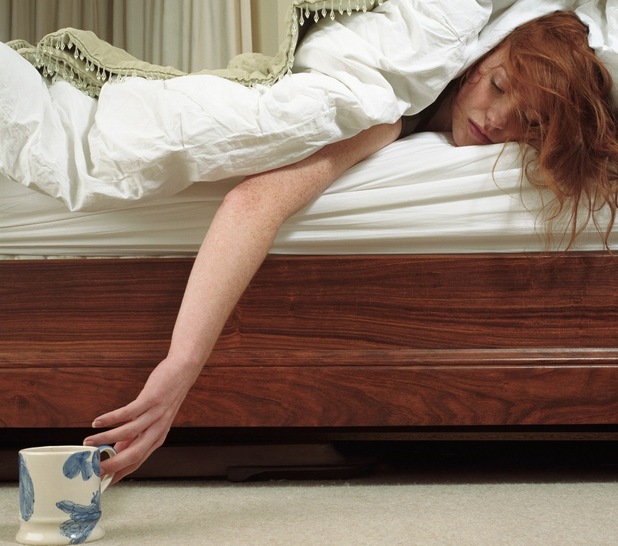 And when it comes to genders, women's last a massive nine hours, while men's are a slightly shorter, seven – a good thing to remember when your other half perks up before you.
Meanwhile, those living in the north have more hangovers than boozers in the south – with one in five Northerners experiencing more than four thick heads a month, compared to one in seven Southerners.
While no one enjoys a hangover, many revealed the worst part was missing out on doing other things. A quarter said they'd have more sex if they weren't hanging, while other said they'd be exercising or even learning a language.
The study - which was carried out for Macmillan Cancer as part of their
Go Sober for October
challenge – also discovered that sufferers could miss out on important parts of life, as ten per cent admitted they'd skipped a job interview due to a heavy night.
What's more, one in 13 had missed a first date and a shocking six per cent even confessed to not attending a funeral.
Hannah Redmond, from Macmillan Cancer Support, said: "This research shows hangovers are a waste of time and are causing people to miss out on everything from romance to their dream job."
Reveal is now on Google Plus! Join us here for the latest pictures, fashion and celebrity news!