Jessica Farnan feels incredibly lucky to be alive after being diagnosed with skin cancer at 21 – but she hasn't let it hold her back from reaching for the top...
Positive, enthusiastic and confident, Jessica Farnan is ready for anything. Since a terrifying brush with death at just 21, she knows how precious life is and how important it is to embrace every minute.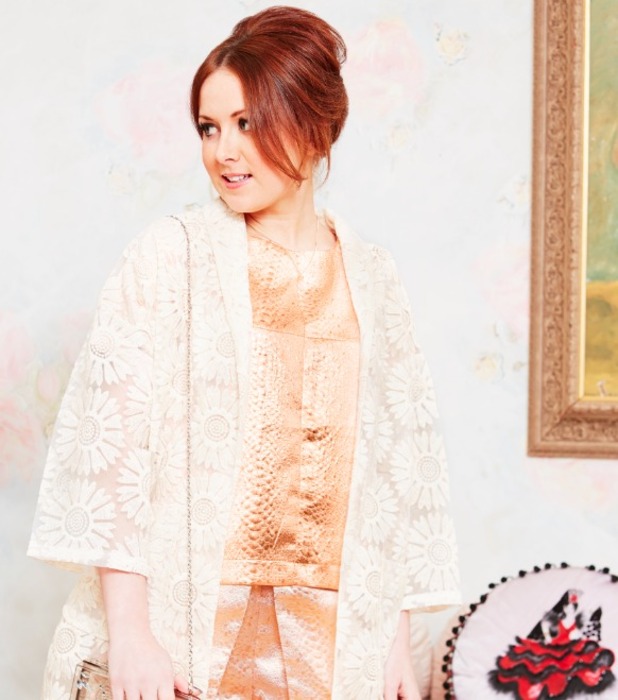 Although she had never taken any risks in the sun, she found herself diagnosed with skin cancer – and it had spread. But after fighting back, she is doing all she can to help ensure other sufferers get the help they need.
"I know I'm one of the lucky ones," says Jessica, now 22, from Stevenage, Herts. "The fact I was even diagnosed was a stroke of luck. You don't ever expect to be told you have cancer at 21. Which is why I feel it's so important that more research is done – so fewer people lose their lives to this disease."
While she's the picture of health now, back in April 2012 Jessica was feeling rundown. "I was getting cold after cold and couldn't seem to shake them off,' she remembers. 'I was working long hours and commuting into London, so I thought I was just stressed. I went to the doctor's a couple of times and began cancelling plans with friends but I was still exhausted."
Not feeling any better, in September Jessica noticed a mole on the left side of her abdomen was tingling now and again. By the time she visited the doctor again in December, it had a red mark around it.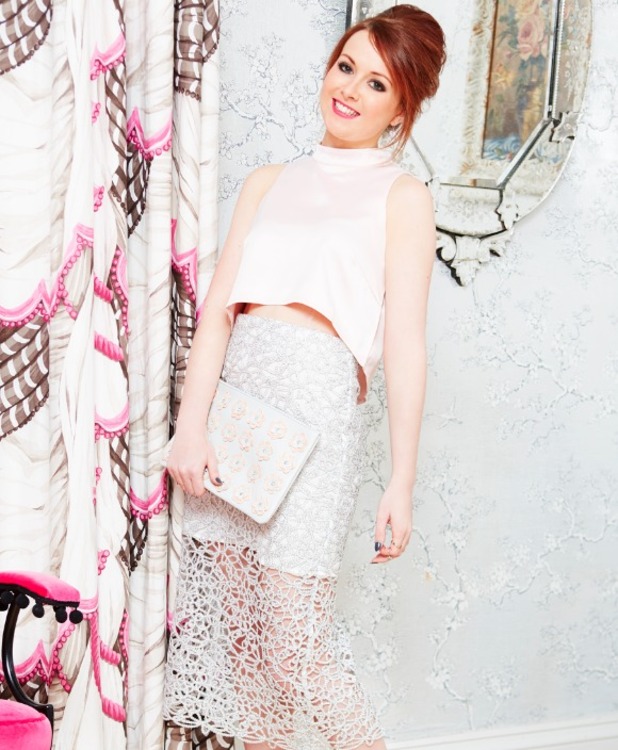 "It wasn't a big deal, though," says Jessica. "I was much more concerned that I needed antibiotics for a throat infection. But while I was with my GP I had a sudden strong feeling that I should tell him about my mole, an instinct that it wasn't quite right."
The doctor referred Jessica to a consultant, who told her, two weeks later, that it needed to be removed. "I still wasn't too concerned. It just sounded like a routine thing."
On Christmas Eve, Jessica went under local anaesthetic to have the mole removed. Though it was very sore afterwards, she believed it was all over. But on 5 January, she was called to the hospital again.
"When I walked in with my mum, I noticed a Macmillan nurse was there too. The doctor said that tests showed I had a malignant melanoma – skin cancer. The moment she said that, it was like my brain shut down. I didn't want to hear any more and just sat there, numb, while my mum cried.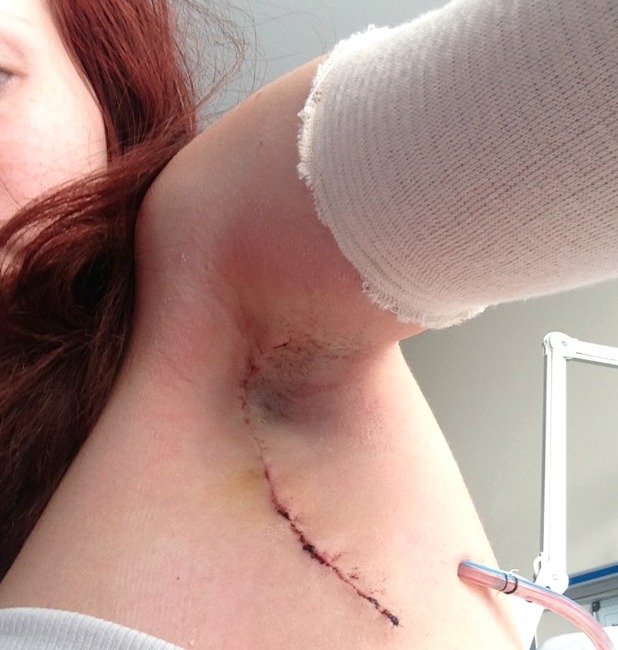 "The Macmillan nurse made us tea and tried to explain the process. It was only when my mum told me I had to listen that it really hit me and I burst into tears.
"The nurse was fantastic. She gave me as much time and advice as I needed and her mobile number to call whenever I needed to. I can still call her for advice even now."
In the days that followed, Jessica struggled to come to terms with her diagnosis. "I'd never used a sunbed or even sunbathed much. I had been on three girls' holidays the summer before, to Ibiza, Malia and Venice, in a short space of time, but I always used factor 30 or 15 suncreams. Now, I wonder if the factors were high enough."
But a biopsy showed the cancer had, in fact, spread to her lymph nodes under her left arm and she had to undergo surgery in April 2013 to remove them.
"It was an incredible shock that it had spread," says Jessica. "And frightening. I was in a lot of pain afterwards but all I could think was how lucky I was that we'd found it in time."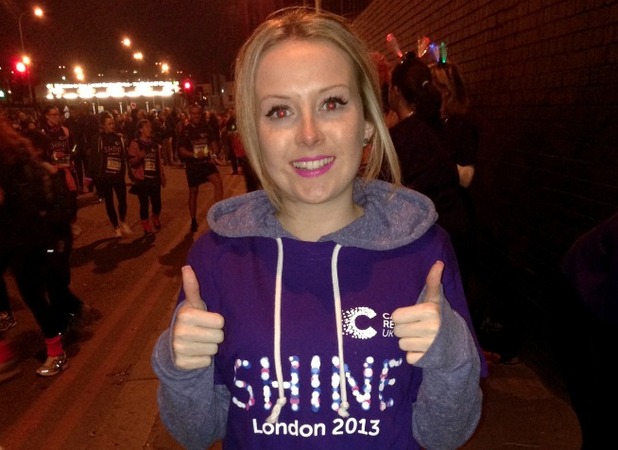 Lying in her hospital bed, Jessica felt the urge to do something: "I wanted to show how strong I was and give something back to say thank you. Scouring the internet, I came across information about the Shine night walk for Cancer Research UK. It was the perfect goal."
During the next few months, Jessica combined her recovery with walking, first just a mile and then further and further. That September, alongside her mum's best friend Claire, she walked 26.2 miles through the night to raise £1,150 for skin cancer research.
"It was so much fun, the atmosphere was amazing. It took me seven hours but I didn't feel tired – just excited!' she says. 'I'd recommend it to anyone and can't wait to do it again.'
Now Jessica, an events organiser, has CT and MRI scans every three months to ensure the cancer hasn't returned and will continue to do so for the next five years. 'There was a time when I just wanted to be young and carefree but now I've learnt to be more vigilant. I hope sharing my story will make others think twice. I knew so little about skin cancer, I could easily have ignored that deadly mole. I was just lucky, an instinct saved my life.'
Jess is supporting the Shine night walk, Cancer Research UK's night-time walking marathon in London, on 27 September 2014. To enter or volunteer, visit shinewalk.org