They are famous for their ability to stand stock still for hours at a time. So when one Buckingham Palace guardsman started demonstrating some funky dance moves, onlookers were in for a rare treat.
The Greenadier Guard was filmed as he livened up his day by pirouetting around outside the Queen's home.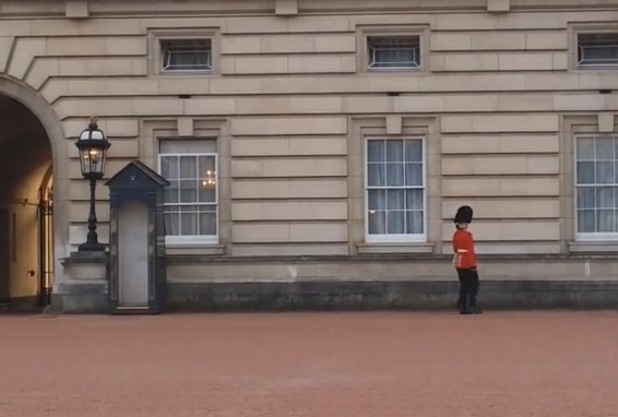 Dressed in the traditional red jacket and bearskin hat ensemble, the rebellious soldier entertained the gathered tourists by strutting his stuff.
In the video, the guardsman can be seen walking up and down before descending into an array of spins.
Luckily the Queen was on holiday in Scotland at the time, but his twirls have not gone down well with the Army and Ministry of Defence and he could be disciplined for his shape cutting.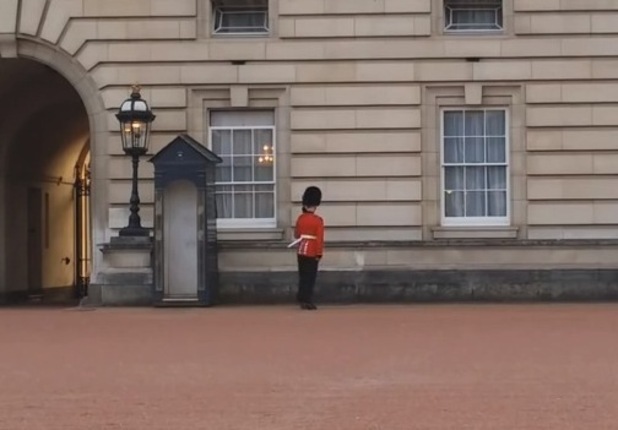 A military source was quoted in the
Daily Mail
saying: "He is there to guard Buckingham Palace not provide horseplay for tourists."
Even a child in the video can be heard asking: "That's really silly. Do you think he will get told off by the policeman?"
One does not approve!
Check out the video below:
Reveal is now on Google Plus! Join us here for the latest pictures, fashion and celebrity news!