After her father killed her mother, he sold her as a child bride in Yemen. Now aged 50, Gabriella Gillespie shares her incredible story of heartbreak, hope and survival…
"I don't have many memories of my early childhood, just snapshots of a happier time – Mum waving goodbye at the school gate, Mum's lovely long hair and even longer legs, Mum feeding us spoonfuls of malt each morning to help us 'grow tall and beautiful'.
I was just six when my dad – Ali Abdullah Saleh Yafai – was jailed for killing our mother, Mary. Back then, I was called Muna. My sister Yas was seven, Issy, nine, and Ablah, 10.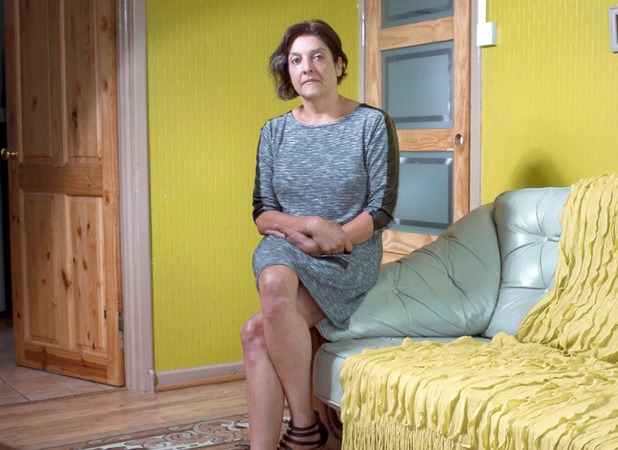 It was the day before Mum's 26th birthday, on 2 September 1971, when she dropped us off at school and kissed me for the last time. For a year the police searched for her and every knock at the door of our home in Newport, Wales, sent us running, certain Mum would be on the front step.
Finally, the police arrested Dad and he was jailed for six years for manslaughter. Back then, I didn't believe he had done it.
I thought it was only a matter of time before Mum would come home.
With our parents gone, we were destined to be split and put into care. But our neighbours, Jim and Thelma, fostered us. Despite having three kids of their own, they showed us kindness and love.
Unbelievably, when Dad came out of prison we were sent to live with him, despite Uncle Jim's protests. The next six months were horrendous. Dad hit us and left us alone for days at a time.
It seemed like nothing good would ever happen again – then Dad said we were going on holiday! All our lives, we'd heard him talking about his homeland, Yemen, with its beautiful beaches and exotic fruit you could pick straight from the trees.
On the day of my 13th birthday, Issy, Yas and I – Ablah was studying to become a nurse – headed to the airport. It was the best present I could imagine – we'd never even been on a plane before. At the last minute, Dad said he couldn't come as he had to work but he'd join us soon. He promised our uncle would meet us at the other end. It felt like a big adventure.
But the moment we arrived in Yemen and climbed off the plane into the thick heat, I knew something was wrong. Armed soldiers were everywhere. The women were covered in black robes, and everyone stared at our cropped tops and miniskirts.
Our uncle collected us and from that moment we were prisoners. In time we learnt the truth – Dad wasn't coming and there was no holiday. He had betrayed us in the worst way. He'd sold us as child brides for cold, hard cash.
Yas, just 14, had been promised to a middle-aged man who worked for the government. The morning they came to take her away, Issy and me fought back, punching, kicking, and scratching, until they dragged her out the door.
We were sent to a remote village to live with our grandparents. From dawn, we did backbreaking work in the fields and the house, with no running water or electricity. We were given burkhas and hijabs to cover our bodies from head to toe and if we spoke a word of English, we were beaten.
One day, Dad showed up with Yas.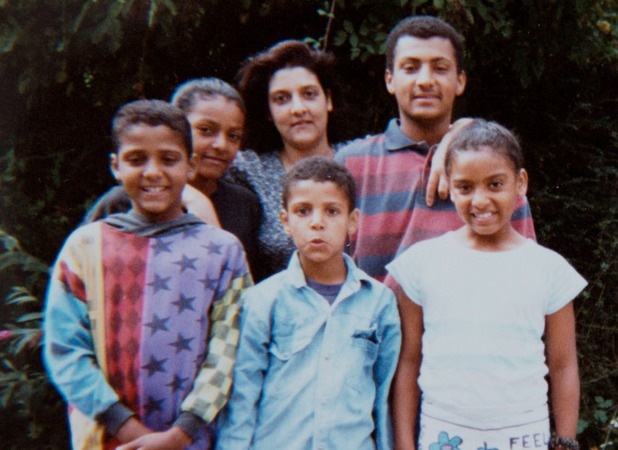 She'd tried to kill herself before her wedding and now the man didn't want her. 'You've brought shame on our family,' Dad told her.
We were just glad to be back together – though it was short lived. Issy, then 16, was sold to a 60-year-old man. Yas and I were with her when, the day before her marriage, she broke free and ran to the roof. We chased her as fast as we could, but Issy threw herself off and my beautiful sister was gone. Yas and I weren't allowed to grieve and to this day I don't think I've ever dealt with it.
Six months later, aged 14, Dad sold me to the 18-year-old son of a wealthy family. I was terrified – with good reason. Over the next 14 years, Ziad turned into a monster. Despite giving him five children – Tarek, Issy, Sadiq, Dobea and Nasser – he became violent, raping and beating me almost to death.
It wasn't until 1991, when I was 27, that I found a glimmer of hope. 'There's a place called the British Embassy where they can help you,' said Yas. Having been so young when we were brought to Yemen, we'd never heard of it. But how would I get there? If anyone found out, they'd kill me.
Then one day, my father pointed a shotgun in my face. 'I'll kill you like I killed your mother,' he said. He didn't pull the trigger but I was running out of time.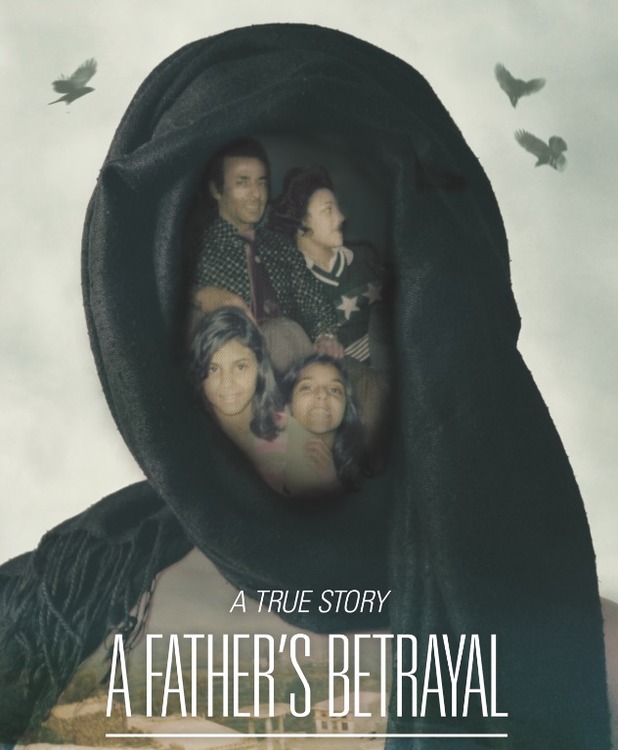 When everyone was asleep, I gathered my children and ran through the village, hitch-hiking our way to the city. I begged the embassy officials for help and though almost a year went by with us living in a safe house, they finally found a way to get us to the UK, without my family knowing.
As the plane was taxiing down the runway, I still expected soldiers to climb on board and order us off at gunpoint. But then we were in the air. Safe. I cried and cried and then tore off my hijab, finally free to show my face to the world.
Back in the UK, it wasn't easy to adjust – my kids had never known anything other than our life in Yemen. On top of that, my father was hunting me – Yas said he vowed he wouldn't stop until his dying day.
So we changed our identities. I became Gabriella Gillespie and my kids became Taz, Justina, Adam, Sandy and Luke.
To this day, when I step off a plane in a hot country and the heat hits me, panic sets in. But I know my father, who died a couple of years ago, can't do anything more to hurt me.
I'm now reunited with Yas and Ablah, who spent years searching for us. After all my father did, he couldn't break us. We survived."