Super-mum Zoe Lister, 21, has had two sets of twins and another baby in just 27 months!
Any woman who has given birth knows just how much it takes to be a mum. The sleepless nights, regular nappy changes and constant worries are a full-time job. And that's just with one baby.
So it's no wonder friends look at Zoe Lister in awe. She's had two sets of twins and another baby in just over two years, that's a grand total of five children in 27 months.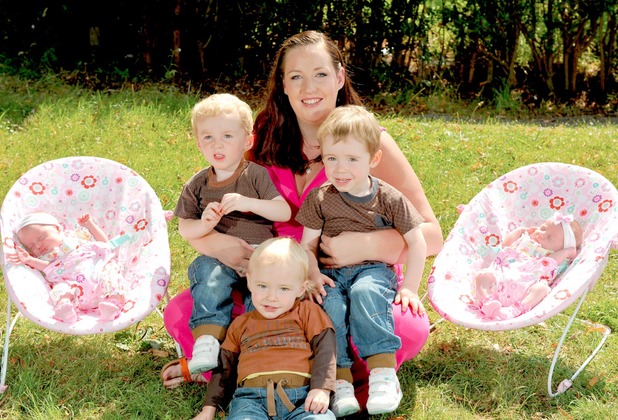 "Lots of people tell me raising five children must be impossible," says the 21 year old from Leeds. "But it's not that hard. It's all a question of being organised."
Bizarrely, supermarket cashier Zoe once feared she'd never have a family.
A year into her relationship with boyfriend Sean, 25, her periods became irregular and tests showed she wasn't ovulating properly.
"I was devastated," Zoe remembers. "Sean already had a child from a previous relationship and I knew he wanted more. We'd already spoken about having a baby so I felt like a complete failure. At home, I threw away my contraceptive pill. It seemed pointless, just a painful reminder of what I couldn't have."
However, a couple of months later, something astonishing happened. After feeling queasy, Zoe's mum Paula persuaded her to take a pregnancy test and it came back positive.
Devastatingly, Zoe lost the baby the next day. Although she locked herself in her room and cried for days, the fact that she'd managed to fall pregnant kept her going. And eight weeks on, the tell-tale signs returned.
"After the miscarriage, I was terrified to get my hopes up," explains Zoe. "I didn't tell anyone and whenever my stomach twinged, I'd run to the bathroom and check for blood."
But to her shock and delight, her 12-week scan showed that Zoe not only had one healthy baby on the way but two.
Despite being daunted at the thought of twins, the couple's nerves quickly gave way to excitement. They bought matching Moses baskets and blankets so when she gave birth to non-identical twin boys Layton and Logan, weighing 5lb 15oz and 6lb, in April 2012, they felt fully prepared.
"Taking them home was the best day of my life. Having two babies was hectic but I loved every minute. Within days, I couldn't imagine being without them.
"But when they were two months old, I felt nauseous again. I'd begun taking the Pill after I'd given birth but when the feeling persisted for a week, I took a test and it confirmed I was expecting again."
Zoe had fallen pregnant before starting the Pill and this time her main worry wasn't that she'd lose the baby – it was that she was having twins again. She'd been told that if you've had twins once, you're more likely to have them again. To her relief, a scan showed just one heartbeat.
"Being pregnant while looking after newborn twins was really difficult," she admits. "I felt like a zombie getting up in the middle of the night to do feeds. By the time I went into labour, I was more than ready to meet our new addition."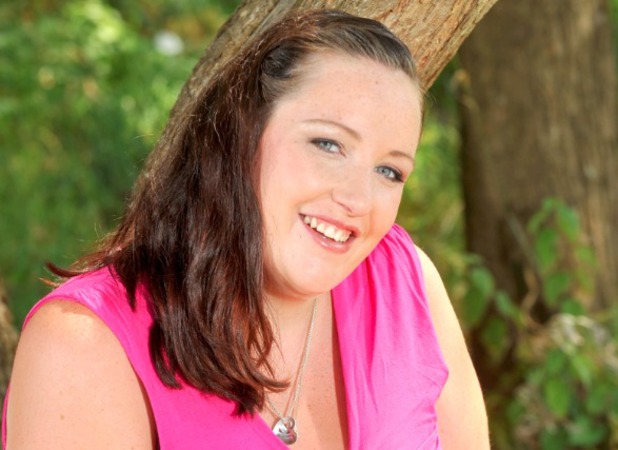 Just 11 months after the twins were born, Zoe gave birth to Lewis, who weighed 8lb 7oz. And although it was hard having three babies, the super-mum soon had them all eating and napping together and even recycled the twins' clothes for Lewis.
But their life as a family of five wasn't to last for long. Because eight months later, Logan developed bronchitis and was admitted to Leeds General Infirmary.
While Zoe sat by his side, she felt the familar sickly feeling again. At first she blamed it on stress: 'I was hoping I was being paranoid because I'd had the contraceptive injection. So I was horrified when a pregnancy test was positive. I had no idea how we were going to cope.
"Sean and I even discussed not having the baby. I don't agree with termination but we had three children under two."
While making up her mind, Zoe organised an early scan and it was then she was told she was having twins again. Although one part of her was terrified, as soon as she saw the ultrasound, Zoe knew she couldn't abort her unborn babies.
"I swung from being thrilled to terrified. I couldn't imagine having another two babies but at 18 weeks, we discovered we were having identical girls."
On 9 July 2014, she gave birth to Lacey-May, 6lb 7oz, and Layla-Rose, 6lb 3oz. "The first few nights at home were manic, but it quickly became easier. Sean would dress the boys and take them to nursery three days a week while I cleaned, cooked and looked after the girls.
"Now we're in a routine. We all eat at the same time and I've become an expert at changing nappies as the girls can each go through 12 a day! The boys are sleeping through the night and the girls only get up twice so it's getting easier.
"It's been a massive change and I know people will think I'm crazy. After 10pm is the only time I get to myself and even then I just go straight to bed. Going out with my friends isn't an option.
"Luckily, my parents live just 10 minutes away and they've had the boys for a couple of nights when things have got too much. And giving up my social life is a small price to pay for a family.
"It can be exhausting and stressful but I never thought I'd be a mum, so having five children is such a blessing."
By Natasha Todd & Sarah Whiteley