A homeowner was stunned when she discovered some unexpected guests in her spare bedroom – in the form of 5,000 wasps!
The unnamed lady hadn't been into her spare bedroom since May but had left the window open to get some fresh air.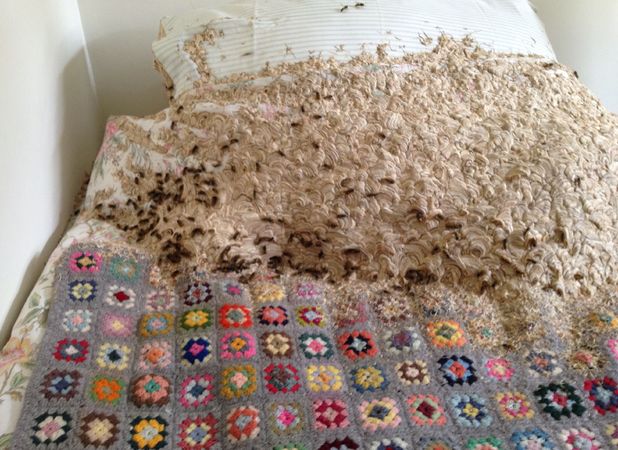 It was only when her son went to have an afternoon nap that he discovered the giant wasp nest, measuring a eye-boggling 3ft wide by a foot and a half deep!
The insects had chewed through the mattress and pillows to build the nest and the family were forced to call pest controller John Birkett to the five- bedroom house in Winchester, Hants.
John Birkett was quoted in the
Daily Mirror:
"In 45 years I have never seen anything like it. At one point there were 2,000 buzzing round me."
Thank goodness he went in to get some ZZZZZ's!
By Paisley Tedder