We've all heard of the old trick of hiding money under your mattress, but it turns out this might not be the safest solution after all.
Cai Hou, 70, who stashed away her cash in a cupboard was shocked - and no doubt devastated - to find her entire life savings had been eaten by termites.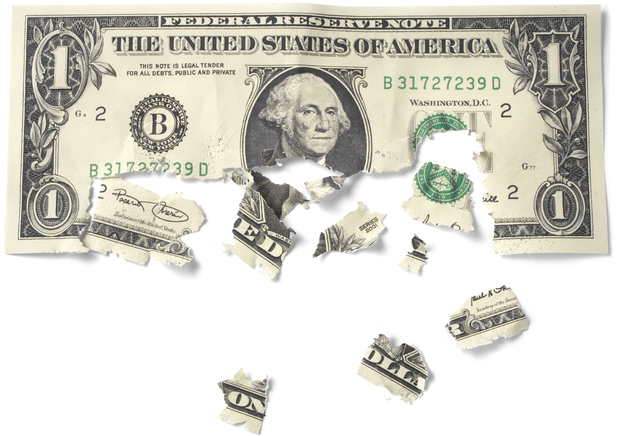 The savvy saver had spent years saving up the £1,000 at her home in Jinjiang, China, but was left penniless after the insects attacked it all.
At first she assumed she'd been burgled, but after spotting the bugs nearby, she quickly worked out what had happened.
Cai was quoted in the the
Daily Mail
, saying: "I was heartbroken. I'd never trusted banks and I always thought it would be safer to hide the cash in a safe place at home. How wrong could I be?"
Cai's family tried to piece together the nibbled notes and took them to two banks. But officials could only verify a tiny £190 of the total and the rest were rejected due to them being so severely damaged.
This isn't the first time termites have caused cash chaos either. Back in 2011, staff at an Indian bank were in trouble after termites had eaten a whopping 10 million rupees, which is the equivalent of £137,000.
It looks like these pests have expensive taste!
Reveal is now on Google Plus! Join us here for the latest pictures, fashion and celebrity news!