While most of us are horrified by our hair on a morning, one girl has a real phobia of it!
Emily White, 17, suffers from a rare condition called "chaetophobia", which causes her to be so scared by the sight of human hair, she has severe panic attacks and feels sick.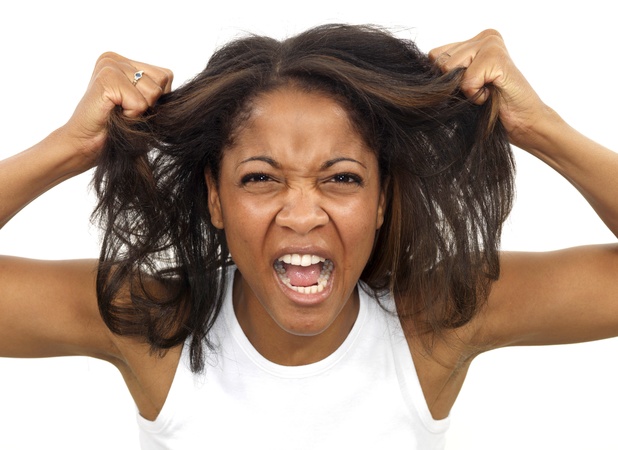 The teenager of Barry, Vale of Glamorous, first began to loathe locks when she'd take baths with her sister when they were little.
Her mum, Maria, said: "She would jump out of the bath as soon as she spotted a bit of hair. It progressed from there really."
And when she went to secondary school, it only became worse when another pupil touched her hair, which made her feel sick.
Now, she only can be persuaded to go to the hairdressers twice a year and prays she'll meet a bald man to date.
She told the
Daily Star
: "I just hate the texture of hair, particularly thick, curly or wet hair, that's the worst of all! My own hair used to make me feel sick as well, until about a year ago, I wouldn't even touch it, now I will just about put my fingers through it. Just seeing a clump of hair makes me become tense, my face boils up and my cheeks go red and I feel nauseous and nervous."
By Samantha Masters
Reveal is now on Google Plus! Join us here for the latest pictures, fashion and celebrity news!