Our hearts melted at the sight of these cute little kittens - so we have no idea how anyone could have dumped them in a suitcase!
But these four-week-old moggies were found by Sarah Mills, who was alerted when she heard strange noises coming out of the luggage when she was putting out her rubbish.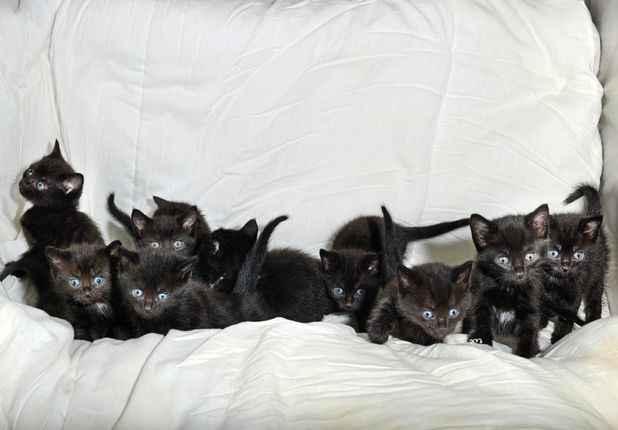 The 31-year-old from Southampton, who volunteers for the RSPCA and runs an animal rescue organisation, was devastated when she opened the case and saw the pitiful creatures staring back at her.
They were riddled with fleas and worms and even had cat flu.
An inspector of the RSPCA, who is now dealing with the case, said: "It is currently unknown whether all 15 of the kittens are related because they are all black; it could be two litters of cats that have been dumped altogether. I have never dealt with an instance where so many have been dumped together in one go like this."
Due to there being no CCTV coverage of the event, it is unknown who dumped the adorable animals.
Thankfully, five of them are already being fostered and the other 10 are now being cared for by the RSPCA.
We hope they find a nice home soon!
By Samantha Masters