TOWIE's Lydia Bright and her mum Debbie Douglas have spent the last two decades sharing their home and their love with hundreds of foster children. Here, the pair tell us exclusively how rewarding being a foster carer really is...
Behind the glitz, glam and fake tan of TOWIE, Lydia Bright and her mum Debbie Douglas have been hard at work. Over the past 22 years, their family has provided love and support for over 250 foster children. Often from homes where there was open drug use, neglect and worse, the positive impact Lydia's family has had on these children – and is still having – is immeasurable.
According to Barnardo's, another 8,600 foster carers are needed to provide loving homes for the 92,000 children who are in care. Currently fostering three children, Debbie and her partner of 34 years, Dave Bright, now get more Christmas, Mother's and Father's Day cards each year than the rest of us might expect in a lifetime.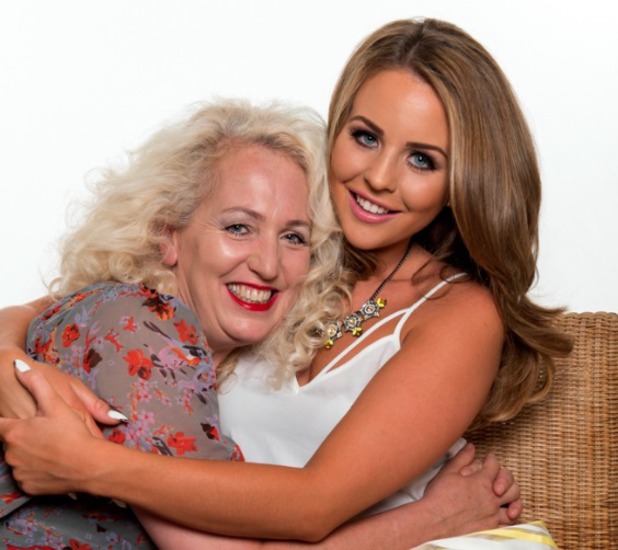 But despite having four kids of her own, Debbie says she was the last person you'd have expected to become a foster mum.
"It sounds crazy but I was never that fond of children," says Debbie. "In my twenties I was a fashion buyer when I got pregnant by accident with my eldest daughter, Georgia, who's now 24. Just a few months later, I got pregnant again with Lydia and realised I had to find a new career."
It was a chance encounter with a foster mum in Pizza Hut in 1993 that sparked Debbie's change of direction. 'I gave her my number, thinking it sounded interesting. Next day I got a call from Hackney Social Services – the rest just seemed to happen."
After an assessment and training, eight months later Debbie fostered a three-month-old baby girl, who was adopted a year later. Since then, a constant stream of short- and long-term foster children have passed through her home, always leaving the 52-year-old super-mum in tears when they finally move on.
"I'd say 90 per cent of those children were from homes with drug and alcohol abuse, domestic or sexual violence, so it certainly wasn't a bed of roses. But we quickly saw the positive effect we had, which was unbelievably rewarding," says Debbie – also mum to Freddie, 16, and Romana, 10.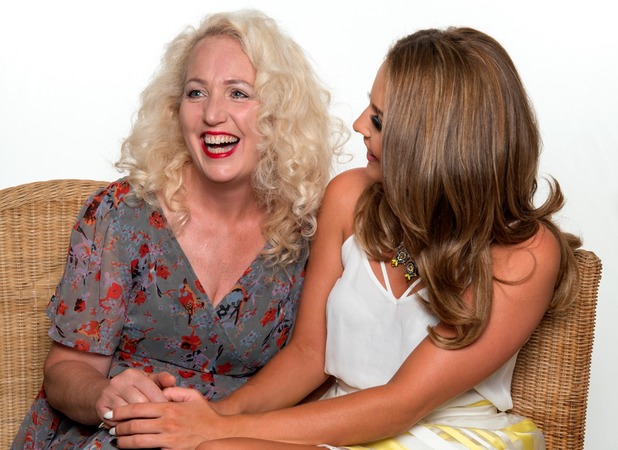 As well as handling often extreme behavioural problems, Debbie constantly deals with social services, the police and school authorities – the hardest part was finding time for her family.
"I'd cry with worry that I was damaging my own children. Was I being the mum they needed? How would they cope with the constant loss of seeing their new brothers and sisters leave?"
But Lydia, 23, says her childhood couldn't have been better. "For every 100 negative things, there were a million amazing memories. I was never lonely and all my friends were so jealous – our house was like being on a constant school trip, bunking up, sharing stuff, just being part of a huge, fun family. I appreciated what an amazingly privileged life I had."
Of the hundreds of children Debbie fostered, there were just four she couldn't help. "I quickly learnt that all you can do is your best, and you can't beat yourself up. When they grow up, I just hope they remember the positives of being with me."
Now that Debbie's first foster children are adults, they regularly get in touch.
"One girl who lived with us from three to 11 is now 21, and we have lunch every week. She sent me a text saying she always thought of me as her mum, which left me sobbing my eyes out.
"I never expect anything in return. Knowing a child enjoyed their first-ever holiday with me, made good memories and got some moral guidance is an amazing feeling."
Since joining TOWIE in 2010, Lydia's been contacted by former foster brothers and sisters, some of whom have their own families. "Many will even call me or Mum with good news before anyone else," she says.
Two years ago, Lydia moved into a cottage just five minutes away from her family home, but she visits almost every day. "I often work late, so it wouldn't be fair on anyone for me to stay there, but whenever I can I babysit or help out. Every time I'm on my own, I miss the happy chaos and feel drawn to come back."
Of course, the sheer logistics of running a house of up to 10 can be daunting. Debbie fills her car with £350 of food shopping each week, and the cleaning and cooking take hours, while Christmas and holidays require military-style planning.
Luckily, her partner Dave runs a successful tiling company, which helps to pay the bills and provide treats for all.
So will Debbie ever retire? "I think I'll stop fostering when I'm 65, but I'll never be alone. I've got such a big family, there'll always be someone at home or knocking on the door. I also work for a dog rescue home called Mutts In Distress and can see myself filling the house with 30 dogs once the children have gone – don't tell Dave!"
And Lydia? "If and when I have children of my own I'll definitely consider fostering as a career – I'd love to give that experience to my children. I have so much admiration for all those amazing foster carers out there, and am proud that one of those angels is my mum."
By Matthew Barbour
Foster carers come from all walks of life. Barnardo's does not exclude anyone on the grounds of marital status, sexual orientation, disability or employment status, and there is no upper age limit. To find out more visit barnardos.org.uk or call 08000 277 280.