Jen Glantz, 26, has started charging brides-to-be for a very special service
We all enjoy a good wedding but Jen Glantz loves them so much she's decided to make a living out of other people's big days – as the world's first professional bridesmaid.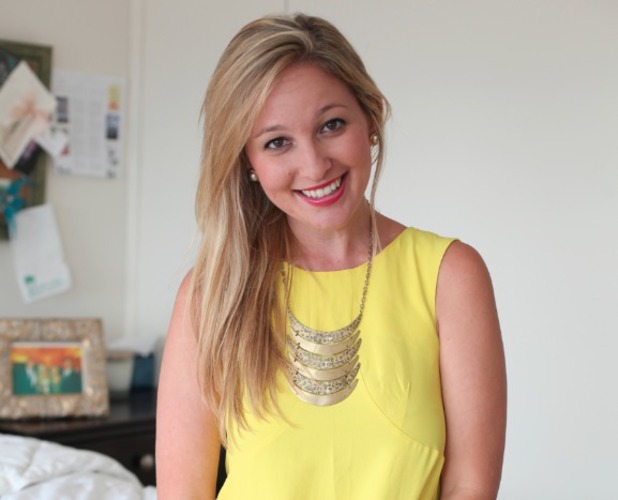 The 26-year-old came up with the idea after taking on the duty at several of her friends' weddings. And she proved to be so good at it, she's decided to offer up her services to strangers.
Jen promises to get guests dancing as well as help write the speeches and she'll even lift the bride's dress when she needs to go the loo.
Far from thinking it's a crazy idea, brides-to-be from all over the world are desperate to make Jen a part of their big day – even though they've never met her.
"I've always loved weddings, so when I was asked to be a bridesmaid for two of my closest friends earlier this year, I was delighted," says Jen, from New York.
"I adored helping the brides-to-be plan the most special day of their lives and making sure it all went as smoothly as possible."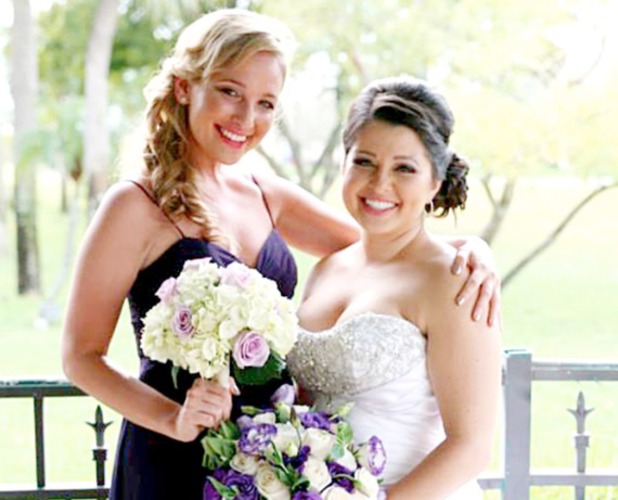 Throwing herself into the duties and doing everything from organising the hen do to dancing with the best man, Jen was soon overwhelmed with compliments for her role in the weddings.
The full-time copywriter started by advertising her services on classifieds website Craigslist and within a few hours, she had been inundated with messages.
"I offered four packages, ranging from the 'virtual bridesmaid' to being there in person, where I'd do everything from help carry the bride's dress, mingle with guests and help fill the dance floor," she says. "Immediately my inbox blew up. I received responses from women in the UK, Australia, Vietnam, Turkey and Israel."
Jen admits she was taken aback by the huge demand – and the reasons women had for wanting a stranger at their wedding: "Some said their friends weren't very good at helping to plan the big day, while others said their best friends were too far away to come to their wedding. Some people just didn't have any close friends.
"I was pretty shocked. I thought people would think I was crazy but women seem to really like the idea. It's the men who think I'm mad. They don't really know what goes in to being a bridesmaid but I hope this will help educate them."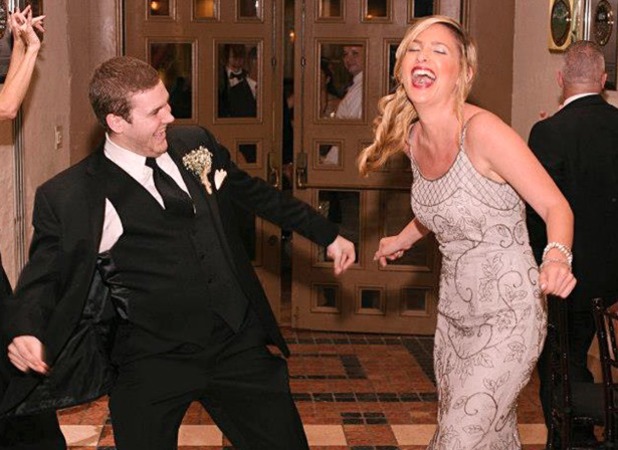 Jen has her first two bookings next month from total strangers in America who are paying all her expenses – including travel and the dress.
But she is yet to set a price for a day of bridesmaid duties. 'It's all a matter of what the budget is and what the couple can pay,' she says. 'I don't think having a professional bridesmaid should be expensive and I want to be able to work with all sorts of budgets.'
As business booms, her surreal line of work has been compared to Hollywood film
27 Dresses
where actress Katherine Heigl plays a wedding enthusiast: "A lot of people say my life is very much like the film. My wardrobe is pretty full now but I can soon see it being overrun with bridesmaid dresses in all colours and styles."
And, like the film, Jen hopes her story will have a happy ending too, as the singleton hopes that attending more weddings will increase her chance of finding Mr Right.
"I'm quite shy with guys and I've never been close to going down the aisle myself, so I'm always trying to catch the bouquet," she says. "I just hope it's not a case of always the bridesmaid, never the bride!"
By Hannah Mouland