Megan and Stacie Pridden are twins with a difference – Stacie needs a life-saving transplant. Without it, the girls who've shared so much face a future apart
Although Megan and Stacie Pridden are twins, the pair are nothing alike. Megan has blonde hair, Stacie is a brunette. Megan is 5ft 3in, Stacie's three inches taller. And while Megan is aiming to become a nurse, Stacie has always dreamed of joining the RAF.
But the biggest difference between the 23-year-old siblings is one you can't see. Because while Megan is perfectly healthy, Stacie is dying.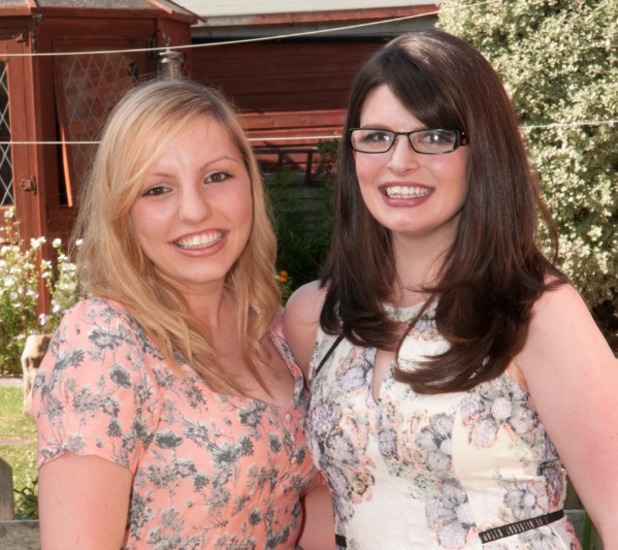 From the moment the non-identical twins were born – Stacie 14 minutes before Megan – their mum recognised the older twin was seriously ill and since then, her life has been a blur of hospital visits, operations and medication. While Megan was a healthy child, for Stacie 'normal' was being left gasping for breath from the slightest bit of exercise and fainting in school.
It's something that's always set the twins apart and now Stacie's condition has worsened, it threatens to tear them apart.
Stacie was born with three holes in her heart but, although doctors operated to close them, she still struggled to breathe easily. By the time the twins went to school, Stacie was regularly passing out but doctors couldn't find out what was wrong.
"I grew up constantly watching Stacie," remembers Megan, from Swindon. "If I saw her lips were turning blue, I'd make her sit down or take over her conversation to give her time to get her breath back. And if she fainted in class, the teachers would fetch me immediately. I didn't mind – it was just part of being a sister."
At 11, Stacie was officially diagnosed with pulmonary hypertension, a rare blood vessel disorder of the lungs that makes the heart less efficient at pumping blood and oxygen around the body.
She started having regular treatment and ops to strengthen the blood vessels in her heart, meaning she spent a lot of time at home. Meanwhile, Megan did everything she could to include her sister in her life.
"I'd tell her all of the classroom gossip,' Megan says. "And when I went on a school trip to Venice, I took loads of photos and bought her back a Venetian mask. As soon as I got home, I told her everything we'd done, so she'd know what it was like. Because she's never been well enough to go abroad, I still do that now."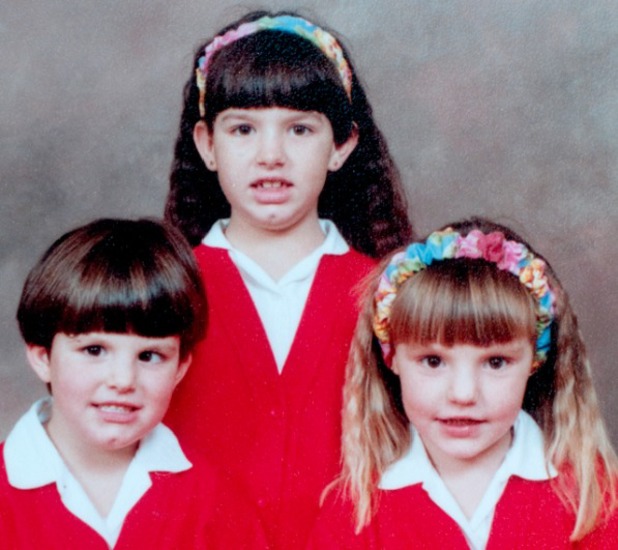 Through simple acts like this, their easy ability to make the other laugh and Stacie's utter lack of jealousy at Megan's healthy life, the twins have always been – and still remain – inseparable.
"We love snuggling up on the sofa with loads of chocolate and putting on Harry Potter or Titanic," says Stacie. "When I'm well enough, we also go to The Vampire Diaries conventions together. It's great to have a weekend, just the two of us, laughing at how geeky we are."
But there's no denying their lives are becoming increasingly different as Stacie's condition has deteriorated. At 18, doctors suggested she be put on the list for a heart and lung transplant and over the five years she has been preparing, the tragic reality of what might happen if they don't find a donor has been setting in.
Today, Megan works in a hospital to fulfil her nursing ambition, but Stacie has had to give up her part-time job as a sales assistant as she can no longer be on her feet all day. And although Megan met her fiancé James on a night out for the twins' 17th birthday and has since moved in with him, Stacie has remained single.
"If I found someone and fell in love, it would just be another person to say goodbye to," she says. "It's like Hazel said in
The Fault In Our Stars
, the recent movie about two cancer sufferers, 'I want to minimise the casualties'.
"Being on the transplant list inevitably makes you think about the future and what you will or won't get to see or do.
"I've accepted I might not live to see my 30th birthday, or even my 25th. I do have down days but most of the time I can be quite practical, even make jokes about it.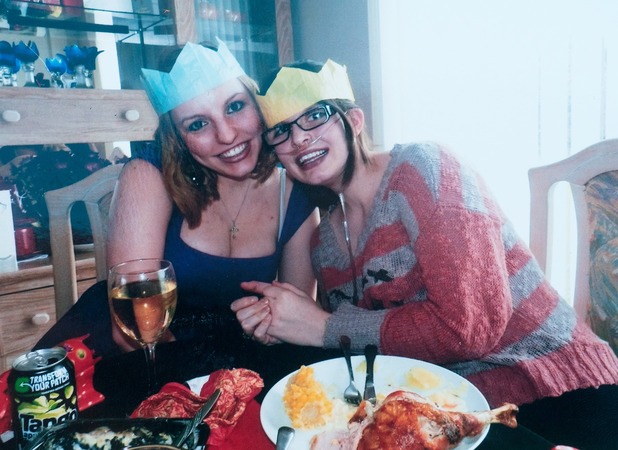 "I've told everyone I want them to wear black at my funeral but it's too hard for me to pick the songs. I'm leaving it up to them."
But while Stacie finds it helps to make light of her situation, her family find her dark humour hard to swallow.
"It's the one thing that makes me cross at Stacie," says Megan. "When I found out I had to work at Christmas, she said I should tell my boss this'll be our last one together because she probably won't be here next year. It makes me really angry – she has to believe she's going to come through this."
One thing the twins strongly agree upon is that Stacie sees Megan getting married. Because of financial pressures, her big day isn't until 2016 and the two are determined that Stacie will be there.
"She's my only bridesmaid and it's going to be her day as much as mine,' Megan says. 'She's going to choose her dress and have her hair and make-up done. I've even picked out her thank-you present already.
"The thought of her not being just down the road or at the other end of a phone for our daily chats is devastating, bewildering. So this is why she has to have a transplant, why it has to work out. I just can't be without my other half."
By Chantelle Rees & Sarah Whiteley
To find out more about organ donation, visit
organdonation.nhs.uk