One little girl was very nearly up a creek without a paddle - or more precisely, out at sea without a clue - after she fell asleep on her body board and drifted half a mile out!
Jemima Chambers and her family were on a family holiday in Jersey when the four-year-old was playing in the sea with her siblings and cousins.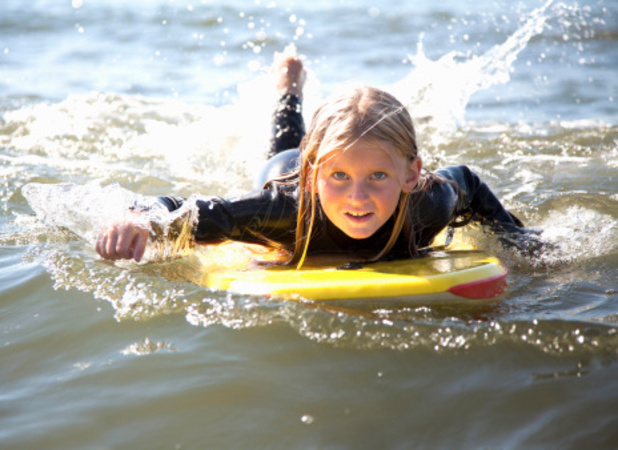 But by the time her mum, Rebecca, returned from a quick swim, she realised daughter wasn't with the others.
Rebecca told the
Daily Mail
: "I asked the children where she was and they all pointed at this speck on the horizon. It honestly just looked like a buoy which was floating out at sea."
However, just as the 35-year-old mum-of-four was starting to panic, a mysterious man appeared on a jet ski and offered to take her to her daughter.
The pair quickly picked up the sleeping Jemima but after dropping them off on shore, their hero disappeared before Rebecca could thank him properly.
Rebecca, from Gloucestershire, said: "I think I was lulled into a false sense of security because they were just paddling in the really shallow water.
"We are so thankful to that man, it could have been so much worse if it hadn't been for him."